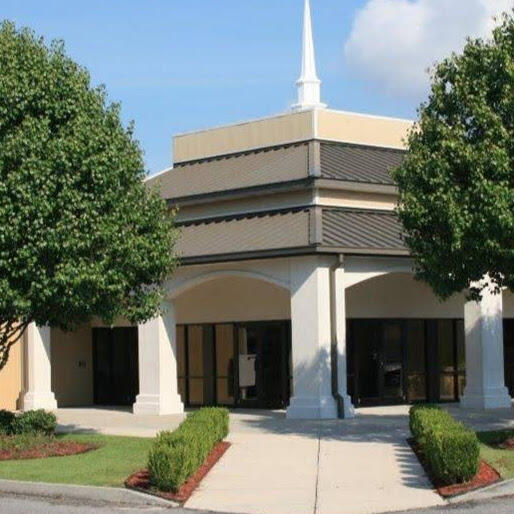 SHINING STAR NEWSLETTER
Volume 2~ Issue 5 May 2022
Corrected May Version
Please disregard the previous May version.
Vision Statement
​To be an excellent fellowship of worshippers that populate heaven with the souls of each generation; to be an impactful, transformative church that witnesses and testifies to the truth of God – The Father, The Son, and The Holy Spirit with love, integrity, and sincerity.
Our Mission
To do ministry in excellence by advancing the Gospel of Jesus in worship, Christian education, congregational care, evangelism, and community development.
Affirmation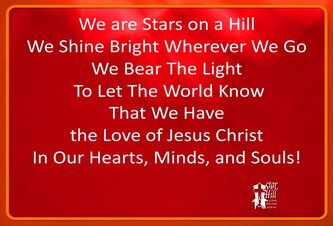 "Strength and dignity are her clothing, and she laughs at the time to come. She opens her mouth with wisdom, and the teaching of kindness is on her tongue. She looks well to the ways of her household and does not eat the bread of idleness." – Proverbs 31:25-28
Sunday May 8, 2022
Mother's Day is all about celebrating the woman who raised you and shaped who you are as a person. It's important to thank her for all the love and work she put in through the years.
Wonderful Mother
God made a wonderful mother,
A mother who never grows old;
He made her smile of the sunshine,
And He molded her heart of pure gold;
In her eyes He placed bright shining stars,
In her cheeks fair roses you see;
God made a wonderful mother,
And He gave that dear mother to me.
~ Pat O'Reilly
Remembering Deceased Mothers
Your Words From My Lips
It's Mother's Day, and my thoughts turn you you.


It's the most difficult day of the year to get through.


I find myself remembering the things you used to say,


How you'd comfort me and tell me everything would be okay.


Or how you'd encourage me when I was feeling down,


And bring a smile to my face instead of wearing a frown.


But then I always realize you're really with me still,


Because your words flow over me like water over a mill.


Every time my child needs comforting, encouragement or advice,


Your words pour from lips like a message sent from paradise.
CALLING ALL MOTHERS ....
On Sunday May 8, 2022, A memorial table honoring mothers who are no longer with us will be displayed in the foyer next Sunday if you would like to submit a picture (no larger than an 8x10 framed) please bring it to the church by Thursday, May 5th 2022.


A photo slide show of (living) mothers only will be played during worship and on our web site.
If you would like to have your photo included please submit a single picture of your mom only with her name and children names.


The hard deadline is Tuesday May 3rd. Please wear pastel colors and a hat.
You can submit your information online by click the link below.
or send to


From The Pastor's Desk...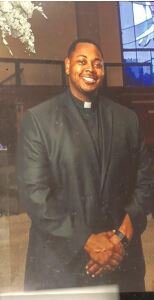 He is Risen!
Every year we celebrate the resurrection of Our LORD and Savior Jesus Christ!
It is the most significant day on the calendar. Without the resurrection, our faith would be futile, our lives would be lost, and our souls would still need to be saved.
But thanks be unto God, Who has ransomed our souls from the grave. Let us hold unswervingly to the truth which we boldly profess! Christ is Risen from the grave!
His resurrection is a guarantee and proof for all of God's promises. Because He got up, we can get up! Because of the power operating in the resurrected Savior, we have become beneficiaries of God's majestic power over nature and this existence.
In the resurrection God has proven nothing is impossible; moreover, nothing is too hard for God! Beloved, let us continually shine this truth in the world and cling to this revelation and manifestation of God's power in our lives now and eternally. Let there be no insipid doubt or demonic deception amongst us. God is real; and, He has conquered death and secured immortality for all that believe and accept Him.
DEACONESS MINISTRY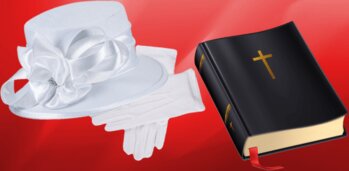 DID YOU KNOW . . . . ?


You are loved! Yes, of course by our most wonderful, gracious and loving Father God. But also, the members here at The Hill also love you. Surely, everyone is busy trying to be the Christian Our Father wants us to be. Sometimes we may neglect or overlook one another. Maybe we forget to stop by a neighbor to offer a helping hand, a warm hug or just to say " Hello, I was thinking about you".


We really are 'Stars on the Hill, shining bright for the world to see', as our Pastor says . We are doing our best to reach out to others in whatever way we can. The Deaconesses here at Star Hill B C would like for you to know that we love you. You are thought of with warmth and caring, not only on special days like this, but always.


We would like to wish a Happy Mother's Day to all of our Mothers at The Hill and beyond.
Star Hill Deaconess Ministry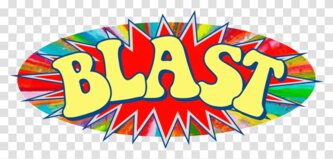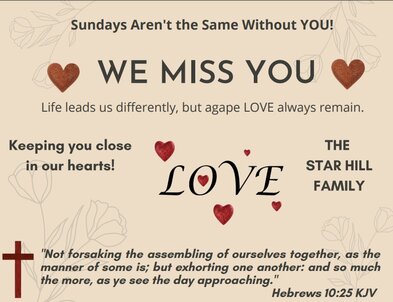 Finance Ministry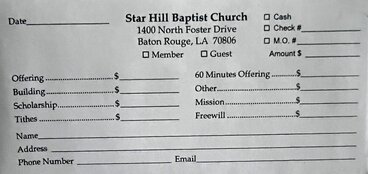 In an effort to be more efficient and precise in tracking contributions, everyone over the age of 21 is asked to consider placing all cash givings (tithes, offerings, other) in an envelope with a printed name, address and contact number. This will assist in updating our membership roster as well.
Financial Report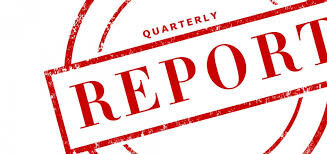 The 2022 1st Quarter Financial Report is ready for distribution. You may request your copy via email at
KEEP IN TOUCH WITH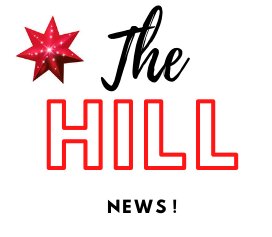 SHBC May Birthdays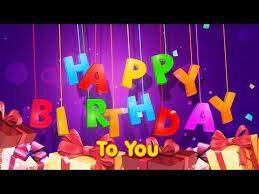 12 - Laila Duncan
17 - Linda Bell


Blight Ministry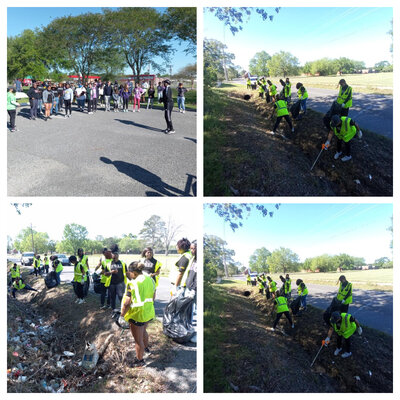 Geaux Big BR Community Cleanup Day held on April 9th 2022
Thank You" from Mayor Broome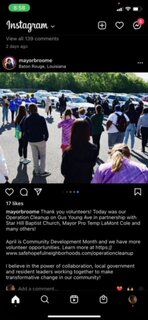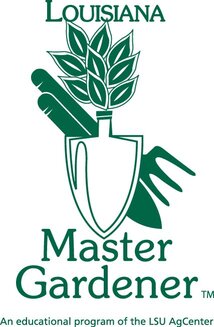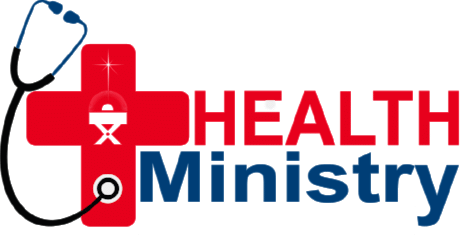 In conjunction to our regular blood pressure checks on May 8th, Oak Street Health will be present in the foyer to answer questions about what services they provide from 9 am to 10 am. On May 29, 2022, Oak Street Health will again be present "Medicare and your rights" in the Fellowship Hall. The session is geared toward individuals who are currently on Medicare services and those eligible in the near future.
Easter Fun Day with Jesus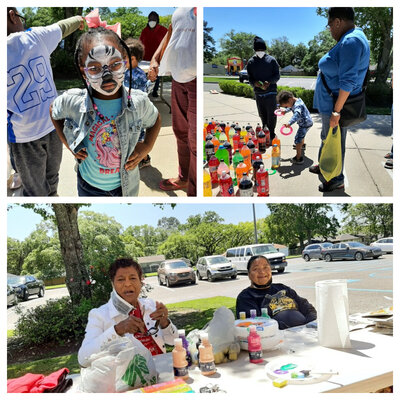 Thank you to all volunteers: Fun Day with Jesus. Because of willing servants who so graciously gave their time gifts and talents. Fun Day with Jesus was a huge success. I pray god's richest blessings upon your lives.


Good Friday Drama - April 15th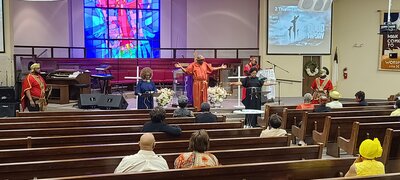 Two Thieves and The SAVIOR
Cast
Jesus - Minister Kelvin Cryer
Guard 1 - Pastor Lynwood Spell
Guard 2 - Keyshon Abrams
Thief 1 - Janet Williams Shaffers
Thief 2 - Minister Brenda Zidan
Easter & Youth Sunday 4-17-22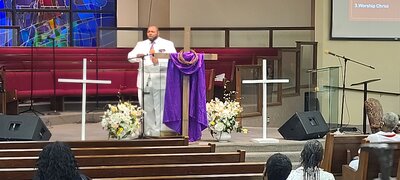 Youth Alter Call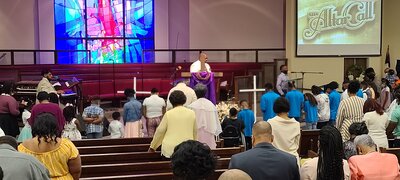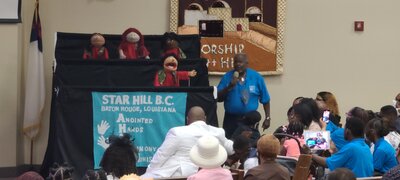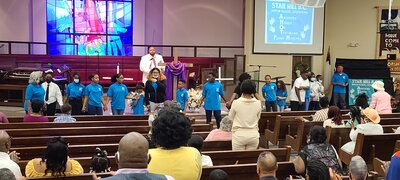 SHBC Human Easels of the Easter Story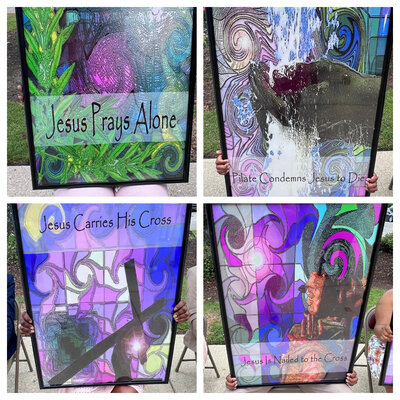 Upon exiting the Easter Services , we witnessed the Easter Story displayed by Human Easels.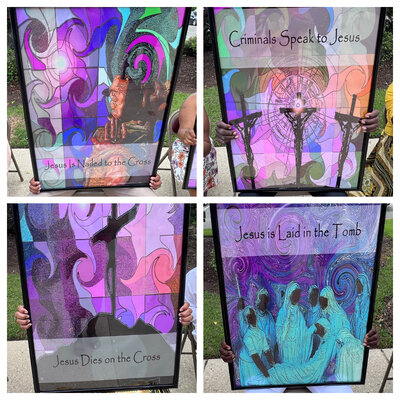 Community

Food bank distribution is every 3rd Wednesday of the month. Lineup begins at 7am and distribution is from 8am to 9:30am. First come first serve. Please bring your ID and wear your mask.
Masks are Required in Worship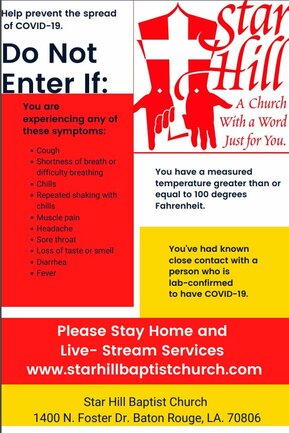 Please stay home if you are sick.
Our address is: 1400 North Foster Drive, Baton Rouge, LA 70806, USA