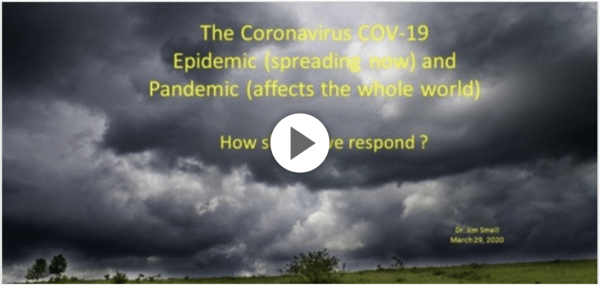 Sonoita Hills Community Church
Weekly Encouragement • April 2, 2020
An Explanation of Covid-19 and How We Should Respond
At last Sunday's service, Dr. Jim Small, PhD, gave a talk with very good information on the Coronavirus. If you missed it, you can now view it on our website at www.sonoitahills.com or find it on our church's Facebook page.
(It is on the homepage of our website, just below announcements.)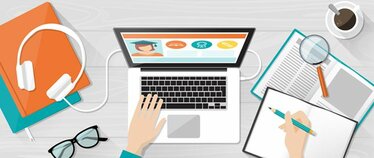 Going Online
Know that we are working diligently to record and/or livestream our services and Bible studies/prayer meetings so that everyone who wants to can attend remotely. We will have things up and running very soon.
We have implemented Zoom for our Wednesday night meetings and had our first Zoom meeting last night. You may have gotten an email from Zoom or from Pastor Rick regarding Zoom. If you would like help getting connected so you can attend the next meeting via Zoom, please let us know. Those who attended remotely last night responded positively and enjoyed the sense of being with those who attended in person. Despite some first-attempt glitches, it went very well. If you prefer not to get the invites for Zoom, please let us know as well so we can take you off the invite list.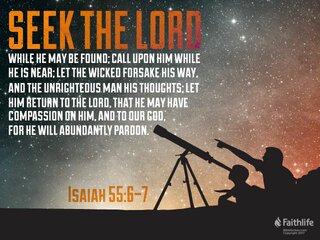 Seek Him While He's Near
by Pastor Rick Rinde
I want to give an update regarding this current situation in which we find ourselves. This is a time which is forcing us to make major lifestyle changes, which, as believers, can be used for the greater good. As I mentioned in my last writing, we have the perfect opportunity to slow down and spend time seeking God.
Isaiah 55:6–8
6 Seek the Lord while He may be found, Call upon Him while He is near.
7 Let the wicked forsake his way, And the unrighteous man his thoughts; Let him return to the Lord, And He will have mercy on him; And to our God, For He will abundantly pardon.
8 "For My thoughts are not your thoughts, Nor are your ways My ways," says the Lord.
Isaiah reveals the perfect formula for dealing with a crisis. First, we need to seek God whole-heartedly, understanding that He is near. There is a story in Matthew 14:13-33 and Mark 6:45-52, which I mentioned in my last sermon. The disciples were exhausted—a multitude of people were following them. They asked Jesus to send them away, but Jesus, having compassion for them, had another plan, which was to feed the people. After feeding 5,000 people, He sent His disciples on a boat to cross the Sea of Galilee, and strong winds developed which kept the disciples from making progress. What they did not know is that Jesus went to a high place to pray and would soon be joining them miraculously….in the fourth watch of the night He came walking on water. When the disciples saw Him they were filled with fear, thinking they saw a ghost. Jesus revealed Himself and calmed their fear.
Despite all the time they spent with Him, and after seeing another miracle, the disciples still struggled with faith. What is so encouraging was that Jesus was right there—He did not leave nor forsake them. In the fourth watch of the night He came to them. They were right where they belonged—in the middle of God's will—which is the safest place to be when storms rage against us. Zealous Peter, upon realizing His Lord was near the boat, asked to come to Him walking on the water. Peter did make it a few steps before, once again, focusing on the turbulent sea instead of His Lord, and began to sink. We have to appreciate Peter because, like Peter, we often take our eyes off our Lord and focus on the storm. Though we may fall short, Jesus never falls short. We tend to want to put our eyes on everything but where they belong, which is Jesus, not a president, or a pastor, or any other man. This is a time to focus our minds on the God who is in control of the storms.
Peace isn't the absence of storms, peace is confidence within the storm that God is in control.
Jeremiah 17:9–10
9 "The heart is deceitful above all things, And desperately wicked; Who can know it?
10 I, the Lord, search the heart, I test the mind, Even to give every man according to his ways, According to the fruit of his doings.
Isaiah also mentions another important step, which is cleansing our hearts before God. Our hearts are deceitful and we need the light of God's Word to reveal anything which might be a hinderance to our relationship with Him. When our hearts are not right, we suffer symptoms like fear, depression, and anxiety, being critical and judgmental, impatient, and doubtful, and we lack genuine peace and joy, etc. A believer will feel weak and lack confidence, looking to means other than God to find some comfort. The world lives in this condition, which is one reason alcohol sales are remarkably high right now as a result of this pandemic sweeping the world.
Isaiah speaks about a man's way and his thoughts, and this is where the battle rages. It rages in our minds. This is why we need the Lord's counsel—we need to make sure we are right with God so we can get our minds under control and filled with good thoughts and filled with the truth. How we need His thoughts regarding each matter. One way to measure our thoughts or opinions against God's ways or God's will is to use our opinion in a prayer to Him. It might look something like mine recently: I have great reservations about posting things on Facebook and utilizing Youtube. I have been very reluctant but can see the need and have been hearing others mention the benefit, so I prayerfully thought, "Lord, I don't want to post on Facebook." As those words left my heart, I immediately realized this is my will and not His. He wants to minister to His people via useful media. The Lord revealed His thoughts to address mine and changed my mind.
Isaiah tells us that God is merciful and quick to pardon and is willing to reveal His thoughts. This is our greatest need right now: to have the Lord's perspective. We need to seek Him and allow Him the opportunity to work in our lives. This is the perfect time to get our minds in order so that we are in a position to pray effectively while there is such tremendous opportunity because the world is in upheaval. We can shine like lights when we're right where God wants us, waiting and willing to do as He commands.
The verse we looked at Wednesday night Bible study is:
Philippians 4:8–9
8 Finally, brethren, whatever things are true, whatever things are noble, whatever things are just, whatever things are pure, whatever things are lovely, whatever things are of good report, if there is any virtue and if there is anything praiseworthy—meditate on these things.
9 The things which you learned and received and heard and saw in me, these do, and the God of peace will be with you.
Meditation questions:
What does this verse say about God?
How does this apply to my life?
Ask the author about the verse: God, what do you want me to understand?
What part of the verse is most meaningful to me?
What should I do in view of this verse?
Does my thinking need to change?
*Here is a great prayer I heard years ago: Lord, show me where You and I do not agree, and change my mind.
Come to Jesus and He will change your life!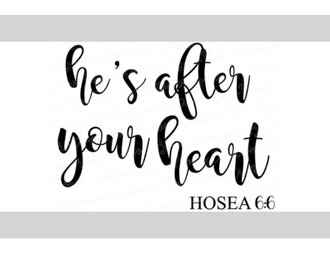 He Wants You to Know Him
by Candee Rinde
For I desire mercy, not sacrifice, and acknowledgment of God rather than burnt offerings.
Think about this. God doesn't want our sacrifices so much as our loyalty and for us to know HIM. He is looking for a relationship with us! The thing God wants more than anything is just to be in relationship with YOU! The ultimate pursuit in life, according to God, is to be in a relationship with your Creator. He just wants you to know Him and love Him--because HE loves YOU. That is amazing.
As you follow Arizona governor's recent "stay at home" orders, why not use this time to get to know the God who gave His life to show you He loves you, who died to give you the chance to spend eternity with Him. He wants you to know Him. He's just waiting for you to seek Him.
Here are some more verses to ponder:
Food For Thought
God always knows where you are in relation to where you need to be. There is no place in this life in which He cannot lead you back to where He wants you.
-Pastor Rick
Sonoita Hills Community Church
Our address is: Elgin, AZ, USA