May 9, 2020 • Weekly Encouragement
Sonoita Hills Community Church
Mothers Like Christ
From Pastor Rick:
As we celebrate mothers, there is a reality that is truly a blessing. Think about this when considering motherhood. God created man and woman in His image. Now consider the best, most noble and righteous qualities of a mentally healthy, loving mother and you will see the image of God. Jesus Himself revealed the Godly qualities of a loving mother, though He came clothed as a man. In Matthew 23:37–38 Jesus said something quite revealing about His heart toward the very sinners He came to save.
37 "O Jerusalem, Jerusalem, the one who kills the prophets and stones those who are sent to her! How often I wanted to gather your children together, as a hen gathers her chicks under her wings, but you were not willing!
38 See! Your house is left to you desolate;"
What an amazing thought, Jesus wanted to gather His people together as a hen gathers her chicks and bring them into His care, despite their rebellious attitude. You can see this when a story hits the media about a person committing a horrible crime, and when the person's mother is interviewed she mourns her child's decision but still expresses love and concern for that child. A Christ-like mother has a bond with her child the supersedes shortcomings, failures, poor choices, flippant attitude for her, and even suffers the child's rebellion and disdain. Like Jesus, her heart beats for her child and she will endure tremendous hardships for her child's well-being. Jesus saw His people and expressed His love, mercy, and grace, recognizing their poor condition and rejection, yet longed to care for them. They were "desolate"—the Greek word is eremos and is used like the English word abandonment, and is also used to describe a desolate or uninhabited place. According to The Theological dictionary of the New Testament, it can naturally mean "waste" in the strict sense, e.g., an unprofitable "waste of stone or sand." Basically, Jesus was pointing out the fact that His people were missing their true purpose and were living empty, meaningless lives, serving themselves and their leaders. His desire is for their very best, to see them realize their true potential, and enjoy the very reason God made them. Here is another beautiful verse that exposes the heart of God, found in John 17:1–3:
1 "Jesus spoke these words, lifted up His eyes to heaven, and said: "Father, the hour has come. Glorify Your Son, that Your Son also may glorify You,
2 as You have given Him authority over all flesh, that He should give eternal life to as many as You have given Him.
3 And this is eternal life, that they may know You, the only true God, and Jesus Christ whom You have sent."
The question, "What is the meaning of life" is answered here for the Christian. It's is to live knowing God. In other words, to have a personal relationship with the true God of creation. Jesus said He came to give life in abundance. Consider this in lieu of the condition in which He introduces Himself to people. They are a total mess, rebellious, lifeless, empty and desolate. We are worthy of death! Yet He still longs to have a relationship with people. He was willing to give His life for mankind. There is a high school student who is alive today because his mother brought him into the world knowing that she would most likely die in order for him to live. She choose to give her life so her son could live. She gave birth and it did cost her her life. Her son is an amazing young man who missed having his natural mother, but is living and having a positive impact in the world. This is Christ-like love. This mother's heart beat for the son in her womb and without hesitation gave her life for him. There are many other wonderful Godly attributes mothers reveal and there is not enough room in this newsletter to share them. I hope to see you at church this Mother's Day, as I have more to share.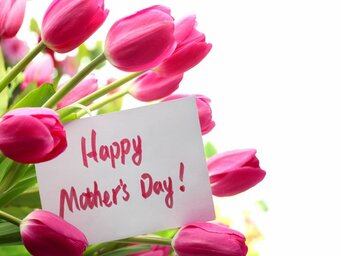 God Is Good--All the Time
by Candee Rinde
God's goodness is not a prize to be won or something to earn….it's who He is. He IS good. Like water is wet. Remember that if you can't approach God it's because of YOU. Not because of Him. We are separated from Him because He is good and we are not. Good and evil cannot co-exist. The One will vanquish the other. What happens when the darkness meets the light? The light dispels the darkness. The same thing would happen if we met God in our sin nature. His light would destroy us, for we are full of darkness.
I was looking up at the night sky the other night and asking myself, "What is space?" It dawned on me that "space" is just that; it's the space that God put between Himself and us so that He would not destroy us in our sin, to protect us from Himself. That's why it's "space,"—it's empty; it's a vacuum. And it's infinite. We cannot cross it, for to do so would be to reach God, which would destroy us because we are in sin. But God is light. I mean He IS light. So when He separates Himself from us, that leaves us in total darkness. So He placed lights in the space so we can see, and can navigate the earth by them.
So when Adam and Eve sinned, why did He not just shrug His shoulders and let His light vanquish them in their sin? Because God is good!
Romans 5:8- But God proves His own love for us in that while we were still sinners, Christ died for us!
THAT is who God is! He is so loving and gracious that He died to take the punishment for our sin so that we would not have to be separated from Him forever. To be gracious and merciful, He put a space between Him and us to protect us from being destroyed by Him, then came and joined us as a man and took our punishment so that by faith we could join Him once again in Heaven. When His plan is complete, He'll destroy this sin-laden earth and make a new one and all His redeemed will live there in peace with Him for eternity. What a good, good GOD!! And what then, if the all-powerful God went to all this trouble on our behalf, could possibly separate us from the great and mighty God who is Love? Romans 8:38-39 We mourn that we're sinners and rejoice and marvel that we're saved! Oh how we would rest if we carried this understanding with us everywhere we went, all day long.
1 Chronicles 16:34- Give thanks to the Lord, for He is good; His faithful love endures forever.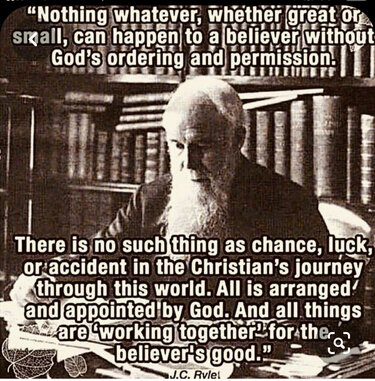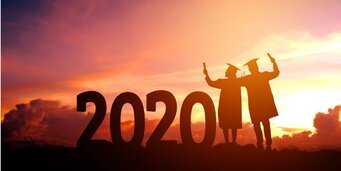 ANNOUNCEMENT:
8th Grader Parade at SHCC
On Wednesday, May 20, at 6pm for about 30 minutes, the 8th grade graduates from Elgin School will be using our parking lot as a turn-around after their drive-by graduation parade.
Let's be praying that our church will be a blessing and minister to the staff, parents, and children of the school. Pastor Rick will be out there to wave at each individual as they drive by.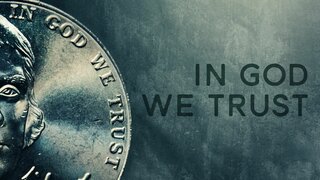 Protecting Sonoita Hills Community Church
by Rick Rinde
Mark 12:41–44
41 Now Jesus sat opposite the treasury and saw how the people put money into the treasury. And many who were rich put in much.
42 Then one poor widow came and threw in two mites, which make a quadrans.
43 So He called His disciples to Himself and said to them, "Assuredly, I say to you that this poor widow has put in more than all those who have given to the treasury;
44 for they all put in out of their abundance, but she out of her poverty put in all that she had, her whole livelihood."
It is a blessing to hear so many believers who attend Sonoita Hills Community Church express how deeply they miss meeting together. Jesus loves bringing His people together and there are many benefits to Christians gathering. It is a place where Christians are taught truths central to their "new" life and faith which requires other believers. Jesus told His disciples to "Go and make disciples, teaching them everything I've taught you." Matthew 28:18-20. To "go and make" is evangelism, which is telling people the good news about God's plan for redemption. Teaching them is obviously the church discipling the new believers. Discipleship is not just for the babes in Christ but for a believer until the Lord returns or they leave their natural bodies and enter Heaven. The church is also where God accomplishes many other things believers need. The Lord works through His disciples to care for and minister to His people.
1 Thessalonians 5:14
14 Now we exhort you, brethren, warn those who are unruly, comfort the fainthearted, uphold the weak, be patient with all.
1 Thessalonians 5:17
17 pray without ceasing,
It is within His body that He has Saints equipped to encourage those who are struggling. (1 Thessalonians 5:11) Struggles can range from challenges of living in a sin-sick dead world, which tempts our sinful nature or directly threatens our well-being, to the kind of trials we face learning and growing in our faith. There are many times every believer will need the Lord's encouragement and the need will be met in a healthy body of believers. Jesus also meets other needs within His body, like providing guidance, correcting behavior, and even meets our physical needs.
1 John 3:16–18
16 By this we know love, because He laid down His life for us. And we also ought to lay down our lives for the brethren.
17 But whoever has this world's goods, and sees his brother in need, and shuts up his heart from him, how does the love of God abide in him?
18 My little children, let us not love in word or in tongue, but in deed and in truth.
He also protects us from enemies in the world our own sinful nature and spiritual enemies and He uses members of His body guiding them too carefully and faithfully share His Word and pray for the saints.
Ephesians 6:18
18 praying always with all prayer and supplication in the Spirit, being watchful to this end with all perseverance and supplication for all the saints
The church is also the place where God's people come together to worship Him. It is important to worship God daily as individuals but it is equally important to gather together to Worship Him corporately. This is accomplished Sunday morning during our service along with times we meet together as a body for a bible study like Wednesday nite. There are also bible studies for women on Thursday and in home bible studies.
Ephesians 5:19
19 speaking to one another in psalms and hymns and spiritual songs, singing and making melody in your heart to the Lord,
Romans 15:5–6
5 Now may the God of patience and comfort grant you to be like-minded toward one another, according to Christ Jesus,
6 that you may with one mind and one mouth glorify the God and Father of our Lord Jesus Christ.
In fact Apostle Paul gives a very specific command demonstrating the importance of believers meeting together so the Lord can meet our needs.
Hebrews 10:23–25
23 Let us hold fast the confession of our hope without wavering, for He who promised is faithful.
24 And let us consider one another in order to stir up love and good works,
25 not forsaking the assembling of ourselves together, as is the manner of some, but exhorting one another, and so much the more as you see the Day approaching.
Financial Concern
We are blessed to have a wonderful building and property for the brethren to gather. There are many needs to maintaining our church, which includes various expenses with which I am sure you are well aware. In fact, there is an expense for different ministries which are still in demand despite this COVID-19 outbreak. Candee and I realize we are a great burden and try to utilize what God provides us to cover the cost of updating things at SHCC and doing out reaching through Wednesday nite bible study which is also an important platform for ministry to the overall body. Wednesday Night Dinner was barely getting off the ground before the virus shut us down (we had already seen 10 new people attend!). We had not yet promoted this ministry and yet new comers came. We bought a new stove and we were ready to let the community know about Wednesday night when the virus hit. However, we are posed to launch as soon as we believe the Lord desires.
Our treasurer has alerted me to the fact that our offerings are down, which we realize results from so few attending our services. Though we do have believers who faithfully worship God through their tithes, we are still falling short. There are some reasons—like unemployment—and we are concerned if you are not receiving an income and want to help as we are able. Some may not think about their offering, considering they have not attended church. My wife and I are aware that we may have to make other arrangements to supplement our income if needed.
I want to leave you with this thought. I do not know what others give because I will treat everyone the same. Your offering is between you and the Lord, for it is to Him you ultimately give. The Lord loves a cheerful giver.
2 Corinthians 9:6–7
6 But this I say: He who sows sparingly will also reap sparingly, and he who sows bountifully will also reap bountifully.
7 So let each one give as he purposes in his heart, not grudgingly or of necessity; for God loves a cheerful giver.
This is a generous church and I know the Lord is pleased with the sacrifices of so many saints. We were able purchase a new stove, update our internet, and build a new sound booth, along with pay for some extra-high, unexpected energy bills. We also have had donations to meet the needs of other believers. Please pray about the Lords desire for giving during this troubling time.
Today's Prayer
I would like to share this mornings prayer, which was lifted including every individual on our roster. The prayer that came to mind was, "Lord please give--insert your name here--the truth they need for this time in their lives". Then something more personal as needs came to mind. It is very important for you to know you are very much loved and literally prayed over in faith, trusting the Lord will move. I point this out so you'll be looking for God to show you something.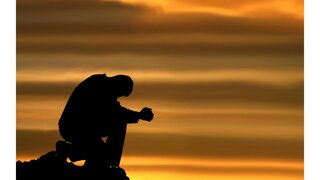 Our New Sound Booth!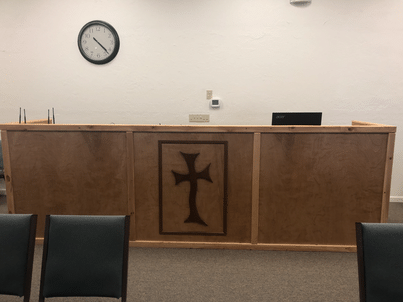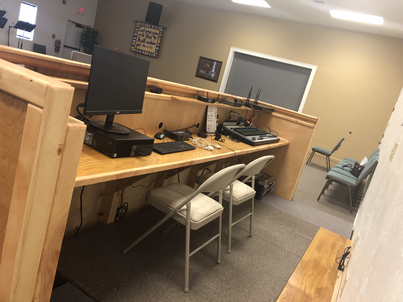 Sonoita Hills Community Church
Our address is: Elgin, AZ, USA