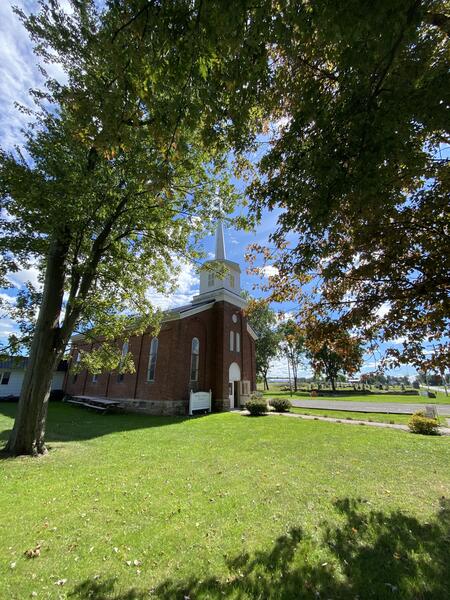 We're Making Some Changes
Some News You Can Use from Shelby Center
Thank you for the encouragement you offer by receiving our weekly email devotions to assist with your spiritual development.
Many who receive these newsletters live overseas or a good distance from our church location. Others live nearby.
We'd love to meet or hear from you!
Send me an email at Pastor@ShelbyCenterChurch.info and tell me how we can better pray for you or improve the weekly devotion.
Better yet, stop by the church for a visit on Sunday @ 11am / Wednesday @ 7pm if you live nearby.
Maybe it's time for you to take that next step.
We're making some changes at Shelby Center Church and invite both your prayers and participation.
We'll soon have a children's church on Sunday morning;
More events to engage our neighbors, you, and each other;
Dinner before church on Wednesdays for those who just want some great home cooking and those who wish to stay for the Bible Study and prayer. Desserts to follow!
Over the next couple months our website will be receiving a major overhaul with many new tools to engage each other and enjoy sound biblical content...
... And much more!
There's still time to join our winter course that will teach you how to better read, study, and interpret the Bible. It's free!
Find out more by clicking here. It starts Sunday Nov. 13th.
We're building a place near Medina, NY where Church is Simplified, Jesus is Magnified, and People are Edified.
We're building a church near you to invite your friends, neighbors, and family. If you're ready to grow we're ready for you.
Will you join us in prayer, and if possible your participation?
We're here for you. Let us know how we can help - Pastor@ShelbyCenterChurch.info
Church Simplified; Jesus Magnified; People Edified.
Our address is: 4649 Alabama Rd, Medina, NY 14103, USA