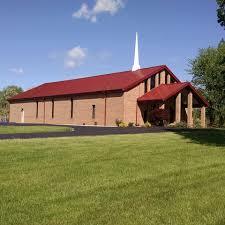 PASTOR'S CORNER
JANUARY 2020
New Year- New Beginning
Greetings Beloved!
I pray all is well with each of you as we move forward in this new year. What new commitments have you set for yourself? What new commitments have you set for your family? What new commitments have you set for Christ?
I want to encourage you to stay strong and focused on what is really important in life: Jesus, family, and friends. Commitments take hard work and endurance, but well worth it in the end. Focus on that prayer life you have been wanting to deepen. Meditate on the Word of God just a bit longer. Have a family game night or weekly ministry time together. Take that good friend of yours and do something in your community together that will strengthen your town.
The Apostle Paul had many struggles in his life. Yet the few things he did, he strived to do well. He made Christ known in all he did, no matter the circumstance he found himself in, he found joy in the Lord, and he made his life personal to show that he was not perfect, that he makes mistakes.
No matter what this year looks like for you, may you hold strong in the Lord. May you let go and let him do something great in you. Spend that extra five minutes in prayer, take that extra minute in the restaurant and pray for your waiter/waitress, work to find that one hour that you can share the gospel with someone together as a family.
Know that each of you are always in my prayers.
Romans 1:9-10a- For God is my witness, whom I serve with my spirit in the gospel of His Son, that without ceasing I mention you always in my prayers.
Pastor Andrew
Our address is: 3525 Dixie Hwy, Dry Ridge