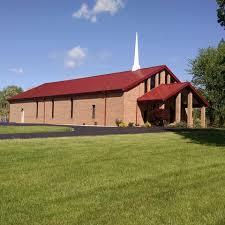 Pastor's Corner
February 2020
Love for Another
February is considered the month of "love". You call out that one that has made a huge impact on your life. Could be your spouse that you have walked through this life with; a great friend that has been through the best and worst times of your life; or a family member that has poured much of their life in you. The end result is always the same- an outpouring of love.
There is a book in the Bible that hold the same truth of love, friendship, and Christ. That book is "Philemon". It only has twenty-five verses, but the most impactful book that deals with the heart of love and Christ being the center of it.
In this book, we see a slave (Onesimus) that runs away from his owner Philemon. Onesimus is lost spiritually and runs away, where he meets Paul. Paul gets to know Oneimus and he through Paul showing a great love, Oneimus accepts Jesus as Lord and Savior. Onesimus begins to to stop looking at self and ministers to Paul with a deep brotherly love. But the story does not end here, but is just beginning.
Philemon was a gentleman Paul meet in Colossae and had the chance to proclaim the gospel to him. Philemon receives Christ and and makes a huge impact on Paul and others in helping in anyway he possible can.
What we see in this book is selfishness being removed and love for one another beginning to take over. Paul works through both gentlemen and shows them through the love of Christ that they should not view each other as owner and slave, but as brothers in Christ. Because of Jesus' great love for us, they were able to to show that same love to each other. Instead of working against one another, they came together with a godly love to make a difference in the lives of others.
One never knows the impact you can make on someone's life. But we can all know and understand that when we move from our differences and focus on others, Christ Jesus can make something great from it. Because of His great love for us, we can show that same love to others. Friendship can be strengthened. Relationships can be mended. The Church can be restored with this same love. The question is will you move toward this love or away from it?
Our address is: 3525 Dixie Hwy, Dry Ridge