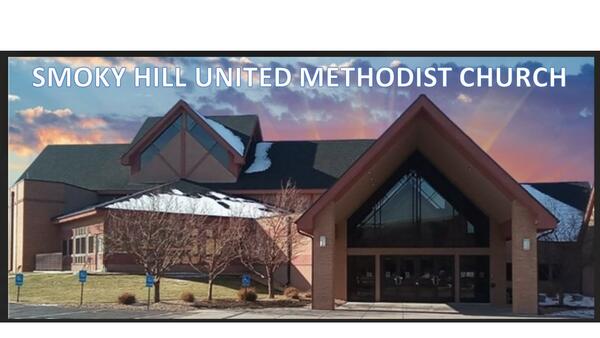 WEEKLY ANNOUNCEMENTS
August 26, 2022
Join us for Worship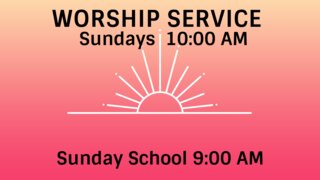 Can't be here in person?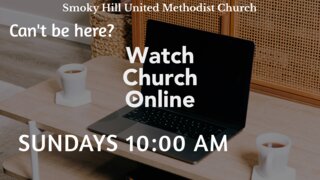 CLICK AN OPTION FOR WORSHIP
Spanish Worship Service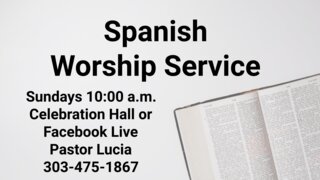 Building Connections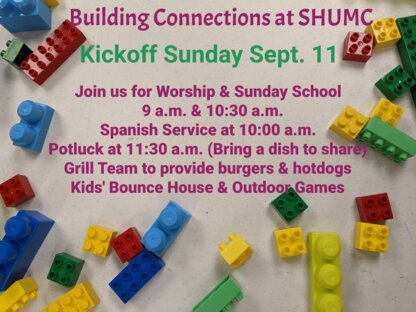 Fall Worship Schedule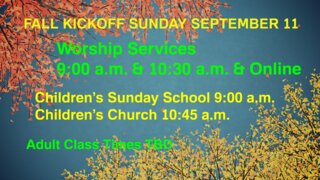 Finance Report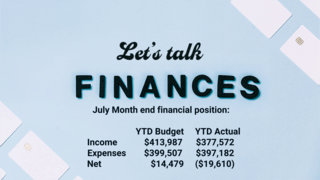 In light of the current economic landscape, Smoky Hill UMC has been running at a deficit for the majority of the year. With much effort we have been able to keep expenses in line with our yearly budget, but our income has not kept up with expectations. We are asking everyone to prayerfully consider if you might be able to increase your support of our church for the remainder of the year.
We are ROOTED together!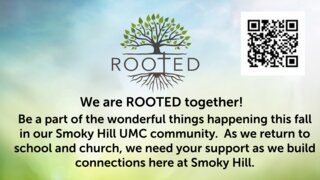 Peach & Pear Pick Up
Memorial Service for Shirley Brown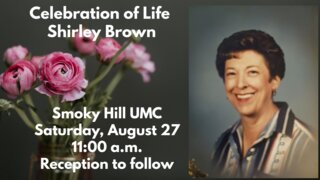 Choir Meet & Greet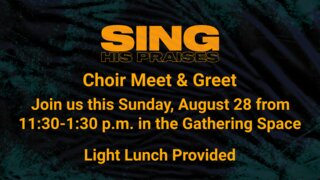 Ribs for Labor Day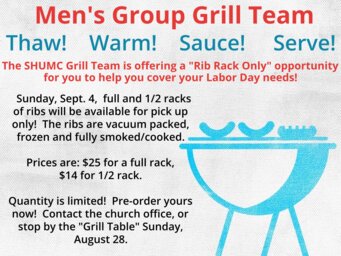 Help our Young Disciples

Do you feel called to help guide the faith of our younger disciples? Then we need you!!!!!
We need teachers/helpers for our classes starting September 11th. This will be at the Sunday School hour at 9:00 a.m.
We need at least 1 adult (over 18) and second
person can be 6th grade and up.
Need:
2 teachers for Preschool
2 teachers for 1st & 2nd grade
1 helper for 3rd grade (Meg Pitts will lead)
1 helper for 4th & 5th grade (Susan Hora will lead)
Please help us teach this year. It is very rewarding. Contact Crystal
Church Clean Up Day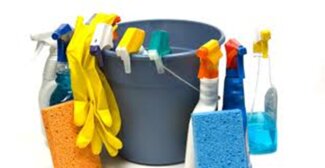 Trustees have designated Saturday, September 10 from 9 a.m. - 12 p.m. as our Church Clean Up Day. Let's get ready for our Fall Kick-Off Sunday by cleaning SHUMC inside and out! Many hands make light work - please come and help! Thank you!
New Church Office Hours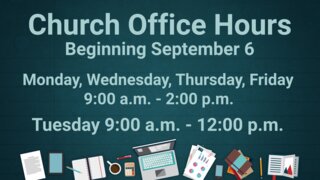 Opportunities to Serve God at SHUMC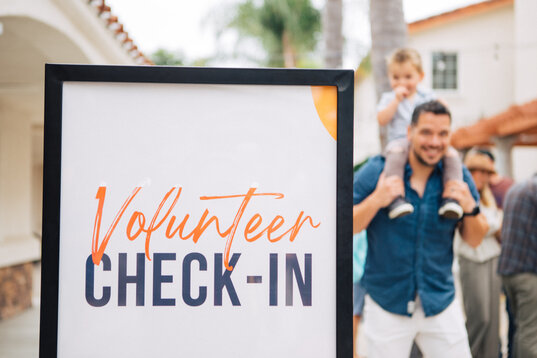 Counters are needed for Sunday mornings. Please contact Crystal Duncan if you can help, 303-690-9816, crystald@smokyhillumc.org
Funeral Reception Team
The Funeral Reception Team needs a few more people willing to provide food when a funeral reception is held at church. We generally are looking for cookies, veggie and fruit trays, and cheese and crackers or small sandwiches. Your name would be added to the list, and you would be called when there is a reception. You can always say no if the date doesn't work for you. If you would be willing to be part of our food team, please contact Sharon Davis at stdavis21@comcast.net. Thank you for being willing to walk alongside our families as they grieve the loss of a loved one.
Fall UWF Retreat ~ Register by Sunday!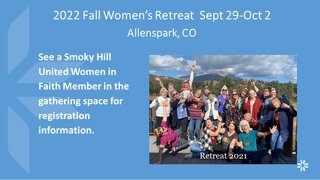 Join us for a weekend of laughter, fellowship, relaxation and thoughtful, faith-filled discussion. Program details coming soon. The cost is $140, includes programming, lodging and meals. First time retreater? You get a $100 deal! All women are welcome to join us - limited to 28 people, so sign up early. Deadline for registration and payment is August 28th. Questions? Contact Nancy Friday at nan.friday@gmail.com
Register online at https://forms.gle/wdTUT9RHLhgEPxQk8 or in-person on Sunday mornings following service.
Pay online or by check to Smoky Hill UWF
Attention Groups!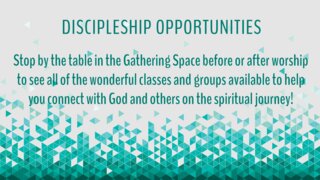 Are you in a Sunday School class, journey group, Bible study, or other group of people that gathers to connect with God and one another better? Is your group open to new people?
If so, please contact Pastor Virginia at virginiag@smokyhillumc.org so that we can help individuals in our community find you! Share a group name and description and an idea of what your group is going to be doing this fall.
Creation Bible Study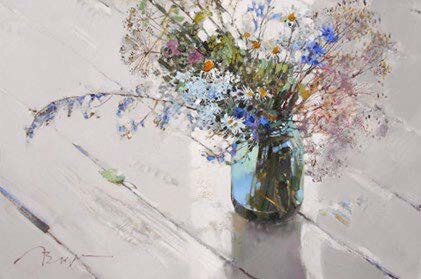 Bible Study
CREATION: ALL THAT IS
Let's talk about Creation and all there is. Genesis 1. Genesis 2. Why are there 2 creation stories? What is God up to? Is creation still happening? What does that look like? What is our relationship/responsibility to creation as a child of God? Visio Divina. Creativity in our human nature – art, music, poetry, ingenuity and invention, and science and math. Beauty and bounty in nature, animals, the elements, and the galaxy. Living in a space of awe-ness.
6 weeks – in-person & via zoom
Tuesdays
September 20 – October 25
5pm Mountain Time
6pm Central Time
7pm Eastern Time
In-person: Smoky Hill United Methodist Church, Centennial, CO
Via Zoom: please follow link below to register and receive email confirmation with link
Please CLICK HERE to register so we can expect you in person or on Zoom
Come together with fellow Methodists from across the connection (Denver, Pittsburgh, and Baton Rouge). See what each other has to say. Share our likenesses. Build relationships. Let us be the body of Christ – together.
Led by Rev. Natalie Marionneaux, Executive Assistant to the Bishop, Mountain Sky Episcopal Area and Provisional Deacon, Western Pennsylvania Annual Conference
With Rev. Virginia Greer, Associate Pastor, Smoky Hill UMC, Centennial, CO and Elder Candidate, Mountain Sky Annual Conference
Questions - nmarionneaux@mtnskyumc.org
Painting by Russian artist Veronika Lobareva
Tuesday Morning Theologians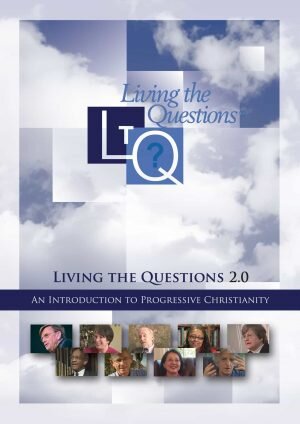 You're invited to journey with Tuesday Morning Theologians while we discuss the study materials & videos from Living the Questions- The Wisdom of Progressive Christianity.
Discover why the church is really in the Question Business. The voices of top church leaders and scholars present a lively and stimulating tour of what it means to be a "progressive" Christian. LtQ explores matters that many churches are afraid to address, it examines in a new light traditional faith topics, such as, the humanity of Jesus, the Bible, atonement, salvation, the rapture and much more.
We meet on Tuesday mornings from 9 to 11 am beginning September 13 in Room 214. The study is divided into 3 seven-part studies– we'll intersperse the sections with churchwide studies and books as the class decides. To register for the class or for questions contact John Tedrick at johntedrick@me.com.
Live the questions now. Perhaps then, someday far in the future, you will gradually, without even noticing it, live your way into the answer. – Rainer Maria Rilke
Lunch Bunch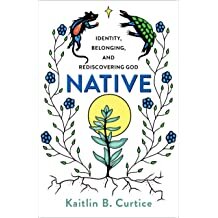 Lunch Bunch will begin their new year on September 13th. Meetings are held in Room 214 starting at 11:30.
We will be discussing Native: Identity, Belonging and Rediscovering God by Kaitlin B. Curtice.
"Native is about identity, soul-searching, and the never-ending journey of finding ourselves and finding God. As both a citizen of the Potawatomi Nation and a Christian, Kaitlin Curtice shares what it means to experience her faith through the lens of her Indigenous heritage and encourages us to embrace our own origins."
For more information contact Rebecca Mino at rebeccamino@hotmail.com or Kathy Tedrick at kathytedrick@me.com.
The church functions for our congregation, the community, and globally to share God's love.
Click the link "IN THE KNOW" or the graphic above and the following content is available:
Adult Sunday School Online and In-Person
Long-Term Classes or Groups
United Methodist Women's Circles
Spiritual Support Team
Men's Group Contact and Fundraisers
Racial Justice Taskforce

Spanish Bible Study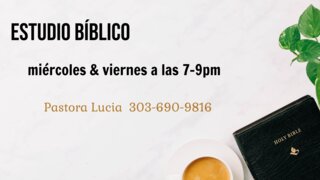 Spanish Bible Study
Wed. & Fri. 7-9 p.m. on Zoom
(Meeting ID: 957 9657 8578 Passcode: iB485W)
Care & Prayer Team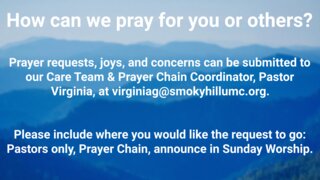 Spanish Prayer Requests Group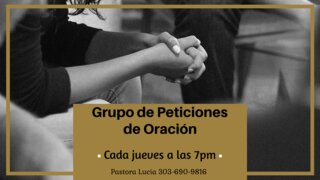 Prayer Requests Group
Thursdays 7-9 p.m. on Zoom
(Meeting ID: 990 1019 4360 Passcode: zcpC15)
Scan to Give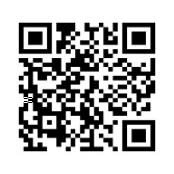 Get Connected!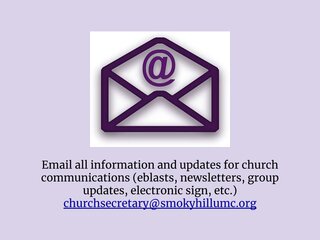 Our address is: 19491 E Smoky Hill Rd, Centennial, CO 80015, USA