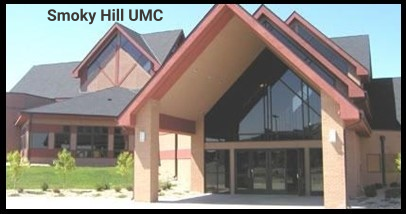 Midweek News & Ministries
September 14, 2022
Update on Sierra Leone School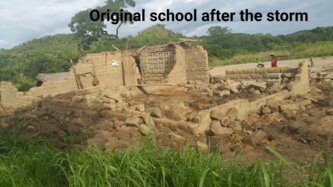 Update for the Community School in Sierra Leone, September 2022
As I have reported before, SHUMC has been essential in helping the village of Firawa, Sierra Leone rebuild its community school that was destroyed by weather early this summer. My husband and I are sending Alhaji Marah to University in Freetown and this is his home village. The people of Firawa are so grateful for your help, and made the decision to build the sturdy 6-room school they really needed, made of concrete bricks, instead of rebuilding the school they had, which essentially was 3 rooms made of mud bricks. The people of the town provided the work for free and they have made great progress, but have realized that they underestimated the cost of supplies and cannot yet finish the school. They also are experiencing inflation of materials.
Alhaji and current progress of school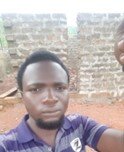 They figure that they can complete and furnish the building with another $3,000, but would at least be able to roof and utilize the 3 rooms (which are almost finished) if we can raise $1500.
Alhaji and workers

If you would like to continue to help the people of Firawa, please donate through the Smoky Hill UMC website Link or by check (to SHUMC), both with the notation "Sierra Leone".
Thank you for your loving generosity!
Jana Jones
SHUMC Mission team member
League of Women Voters Presentation
SOCIAL JUSTICE
Social Justice is sponsoring a presentation September 25 on ballot issues that will be on the November ballot. Early ballots are to be in the mail to voters in early October. As always, the League of Women Voters will do a nonpartisan review of November issues presented in a manner easy to understand. We will begin with a light luncheon in the Gathering Space after the second service for those attending. Come and be informed!
COLORADO VILLAGE COLLABORATIVE
There has been a significant drop in donations for the CVC. As you shop, adding any of the following items to your list would be greatly appreciated. Thank you.
Sue Ricker
Items currently needed:
Bottled water
Individually wrapped snacks
Adult packaged underwear, men and women
Socks
Cereal
Backpacks, used are fine
Third Sunday for Spanish Congregation
3rd Sunday Collection
On the 3rd Sunday, we collect food for our Spanish Congregation and the people they support. They need fresh fruit and vegetables, rice, lentils, pasta, eggs, chicken, vegetable oil, sugar, dried beans, and red potatoes. Please leave your donations in the red wagons and the Mission Team will make sure they get to the right location.

Colorado Feeding Kids
Want to make a new connection? Come join us for a Family Meal Pack at FERN warehouse. Our next pack is September 24th from 10-12. We would love to meet some new people and this makes a great family activity! Please sign up with Sharon Davis at stdavis21@comcast.net.
Outreach of Love

Sandwiches are needed this week but no cookies.
Thank you for your faithful support!

Aurora Interfaith-cash donations
We would like to at least reach the lowest level of sponsorship for Aurora Interfaith which is $500. We are not there yet, but we could be if everyone gave just a little. Aurora Interfaith appreciates our food donations, but also needs cash to keep the lights on and pay their staff. Please consider giving a small cash donation (just indicate it is for Aurora Interfaith). Thank you for your support!
Serve God at SHUMC
Build connections while serving here at SHUMC!
Pick up a list of volunteer positions in the Gathering Space to see how you can use your gifts to help others.
If you can help, please fill out the form and place it in the Sunday offering plate.
Or click on the Volunteer Check-In graphic above and submit your form online.
Thank you!
Green Team Tip

Green Team Tip
One quarter-pound beef burger requires enough water to fill 10 bathtubs. Simply swapping one a month for a veggie burger would add up to 5,400 gallons of water saved. Producing turkey burgers is also less costly to our water supply. What you eat matters to the planet.
It's Not Easy Being Green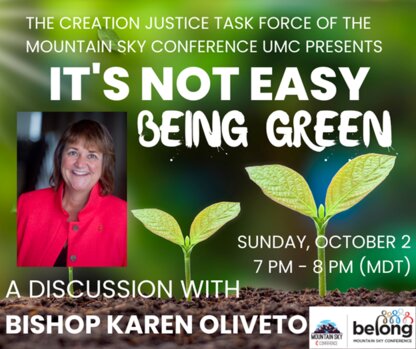 On Sunday, October 2, 2022, at 7 pm (MDT), Bishop Karen Oliveto will join the MSC Creation Justice Task Force for discussion, education, and inspiration. We'll share why our changing climate matters to us as Christians and Methodists and how we can be hopeful advocates for change. You'll leave the gathering with Mountain Sky Conference resources and actions to address the growing challenges of our environment. We hope to support our local churches with solutions for individuals and examples of local church projects that may leave you feeling it is easier to be green than one might think!
After registering, you will receive a confirmation email containing information about joining the meeting. Questions? Please reach out to the MSC Creation Justice Task Force team at creationjustice@mtnskyumc.org.
Support Ukraine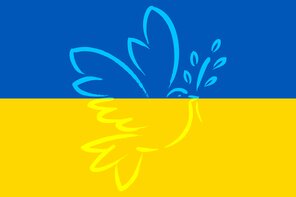 You can help the church in Ukraine provide for those in need.
Mel Mushinski, Global Ministries In Mission Together Coordinator, whose area includes Ukraine asks for continued prayers.
Click here for more information.
UMCOR will assist as possible United Methodists in Ukraine by responding to the needs of internally displaced persons through its International Disaster Response and Recovery (IDR) fund. Gifts to support the people of Ukraine can be made in the following ways:
TO HELP REFUGEES WITHIN UKRAINE: Advance # 14053A
https://umcmission.org/advance-project/14053a/
TO HELP UKRAINIANS OUTSIDE OF UKRAINE
UMCOR general giving Advance #982450
Keep SHUMC Informed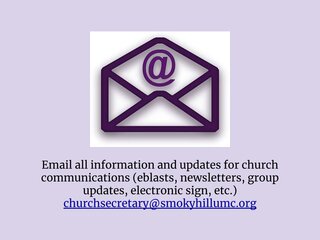 Our address is: 19491 E Smoky Hill Rd, Centennial, CO 80015, USA