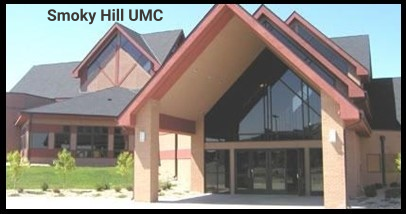 WEEKLY ANNOUNCEMENTS
September 16, 2022
This Sunday we are building connections with God. We'll be talking about tottering fences, flashlights, and jugglers as we discover how science affirms ancient spiritual practices.
Join us for Worship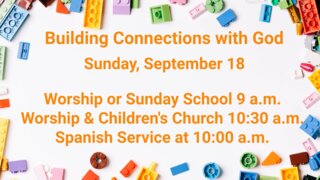 Can't be here in person?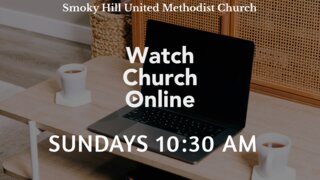 CLICK AN OPTION FOR WORSHIP
Pastor Patti Meet & Greet Sessions

From SHUMC SPRC
Pastor Patti Meet & Greet Sessions
Pastor Patti would love to meet with small groups of the congregation over the next few weeks at the church. The SPRC team is inviting a dozen or so members to meet at times that are convenient for you. The meet and greets will have alliterative food to share with those attending be it Pepperoni Pizza, Petit Fours, or Pastries with Pastor Patti depending on what time you sign up for, the schedule is below for reference. Please sign up and come meet with Rev. Dr. Patti Agnew at Smoky Hill UMC.
Any questions please reach out to the SPRC Chair, Frank Moore at moore51682@gmail.com. See the Signup genius link below; a paper form will be available starting this Sunday as well.
Signup genius link: https://www.signupgenius.com/go/30e0549a9a62dabfe3-pastor
Sept 13th: Afternoon - Petit Fours
Sept 21st: Morning - Pastries
Sept 25th: Noon/After Service – Picnic/Panini's
Oct 5th: Evening/Dinner - Pizza
Oct 12th: Lunch - Pasta
Oct 20th: Afternoon - Pretzels / Popcorn
**Morning session is at 10am /Afternoon sessions at 2pm; all meetings will be at the church.
Regards,
Frank Moore
SPRC Chair
Smoky Hill UMC
Last Sunday for Grill Team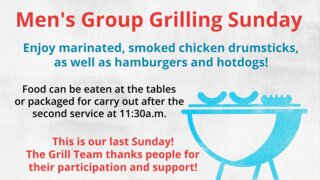 Creation Bible Study ~ Starts 9/20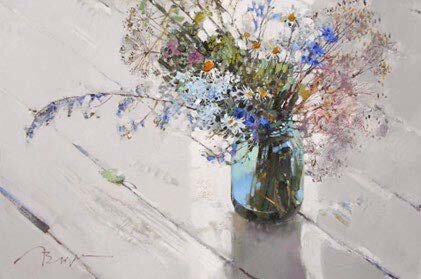 Bible Study
CREATION: ALL THAT IS
Let's talk about Creation and all there is. Genesis 1. Genesis 2. Why are there 2 creation stories? What is God up to? Is creation still happening? What does that look like? What is our relationship/responsibility to creation as a child of God? Visio Divina. Creativity in our human nature – art, music, poetry, ingenuity and invention, and science and math. Beauty and bounty in nature, animals, the elements, and the galaxy. Living in a space of awe-ness.
6 weeks – in-person & via zoom
Tuesdays
September 20 – October 25
5pm Mountain Time
6pm Central Time
7pm Eastern Time
In-person: Smoky Hill United Methodist Church, Centennial, CO
Via Zoom: please follow link below to register and receive email confirmation with link
Please CLICK HERE to register so we can expect you in person or on Zoom
Come together with fellow Methodists from across the connection (Denver, Pittsburgh, and Baton Rouge). See what each other has to say. Share our likenesses. Build relationships. Let us be the body of Christ – together.
Led by Rev. Natalie Marionneaux, Executive Assistant to the Bishop, Mountain Sky Episcopal Area and Provisional Deacon, Western Pennsylvania Annual Conference
With Rev. Virginia Greer, Associate Pastor, Smoky Hill UMC, Centennial, CO and Elder Candidate, Mountain Sky Annual Conference
Questions - nmarionneaux@mtnskyumc.org
Painting by Russian artist Veronika Lobareva
Adult Discipleship Opportunities
Adult Sunday School Online and In-Person
Long-Term Classes or Groups
United Methodist Women's Circles
Spiritual Support Team
Men's Group Contact and Fundraisers
Social Justice Taskforce
Spanish Bible Study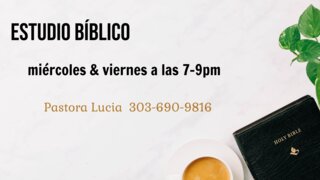 Spanish Bible Study
Wed. & Fri. 7-9 p.m. on Zoom
(Meeting ID: 957 9657 8578 Passcode: iB485W)
Care & Prayer Team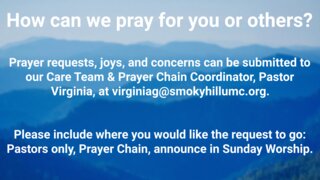 Spanish Prayer Requests Group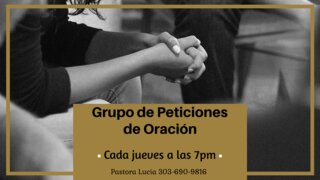 Prayer Requests Group
Thursdays 7-9 p.m. on Zoom
(Meeting ID: 990 1019 4360 Passcode: zcpC15)
Scan to Give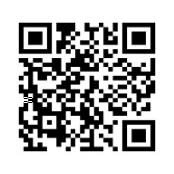 Keep SHUMC Informed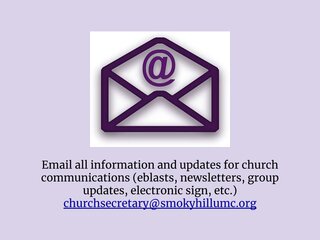 Our address is: 19491 E Smoky Hill Rd, Centennial, CO 80015, USA