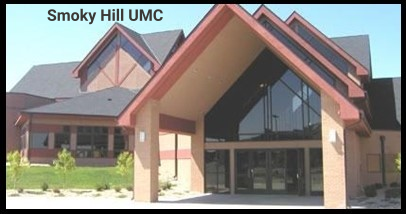 WEEKLY ANNOUNCEMENTS
October 28, 2022
Living Generously
This week we continue our series on Living Generously. God invites us to be generous with our attitudes, our time, our compassion, our resources, etc. Which sounds great until we look at our bank account balance in these lean unstable times. These days I have more questions than answers. Let's explore together generosity and finances in a curious non-guilt producing approach. Hope to see you Sunday in-person or online! -Pastor Patti
Join us!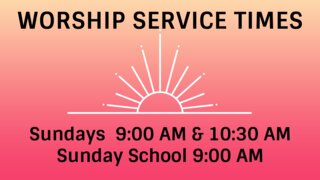 Can't be here in person?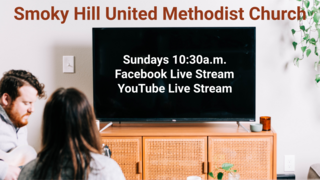 CLICK AN OPTION FOR WORSHIP
Spanish Service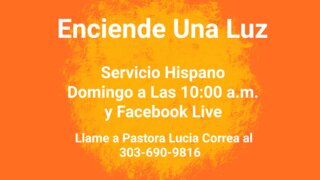 Preschool Update
The Smoky Hill UMC Preschool has been an outstanding program for decades and nurtured countless children and families. Currently, however, the preschool is not viable nor sustainable in its current state. Therefore, after hours of conversation and prayerful consideration the Ad Council has decided to close the preschool as of December 31, 2022.
Trunk or Treat Tomorrow!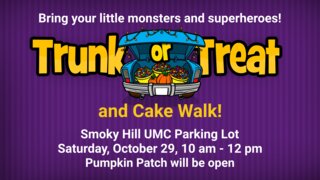 Card Shower!

Charles Larsen is turning 93 on November 2nd! Elizabeth says he enjoys looking at cards so please consider sending a card for his birthday to: 1600 S Potomac St, Room 224, Aurora, CO 80012.
Get your Pumpkins Now!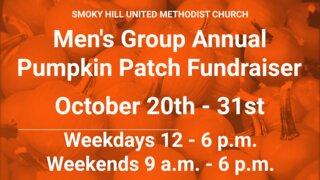 If you would like to help sell pumpkins, please call the church office at 303-690-9816.
First You Dream Financial Workshop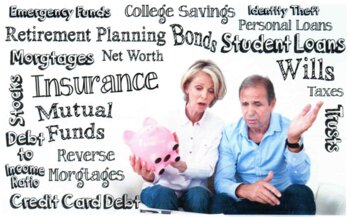 How can we live faithfully as Christians while also living in a consumer culture?
Come learn about "First You Dream" with Debra Hadsall and Pastor Virginia on Saturday, November 5th, 10am-12pm in room 214.
Gallery Team Fun!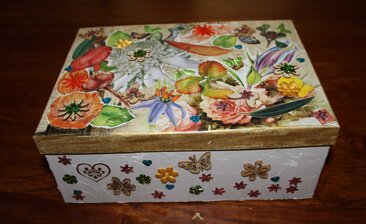 Saturday, November 12 10:00 a.m. to 12:00 p.m.
Join the Gallery Team and turn a shoe box into a happy box!
Gratitude & Generosity Team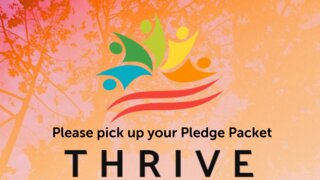 Please help SHUMC save postage by picking up your Pledge Packet during the week Monday - Friday 9:00 a.m. - 2:00 p.m. or on Sunday mornings in the Gathering Space.
Thank You!
SHUMC Annual Charge Conference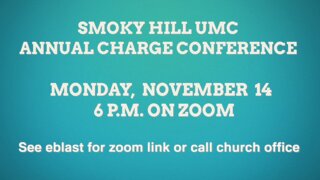 Adult Discipleship Opportunities
Adult Sunday School Online and In-Person
Long-Term Classes or Groups
United Methodist Women's Circles
Spiritual Support Team
Men's Group Contact and Fundraisers
Social Justice Taskforce
Lunch Bunch - New Study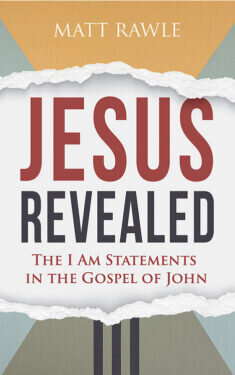 The Tuesday Lunch Bunch will be starting a new six-week study on Nov. 1 called Jesus Revealed by pastor and author Matt Rawle. Lunch Bunch meets on Tuesdays from 11:30 to 1:30. They share lunch together and then discuss their book. Please contact Kathy Tedrick for more information, kathytedrick@me.com
Light. Bread. Shepherd. Life. The Gospel of John uses these and other symbols to paint a picture of who Jesus is. Through the I Am statements Jesus describes himself with rich images, showing us that he is both fully human and fully divine and calling us as his followers.
In Jesus Revealed: The I Am Statements in the Gospel of John, author Matt Rawle explores the "I Am" statements in John as works of art that resonate throughout the Gospel and all of Scripture. He shows how these words point beyond themselves to the deep mystery of Jesus Christ. Join Matt on this journey and experience the profound truth at the heart of the "I Am" statements: that Jesus is light and life, and he calls us to himself and offers us the hope of resurrection.
Chapter topics include:
1. I am the bread of life (John 6:48)
2. I am the light of the world (John 8:12)
3. I am the good shepherd (John 10:11)
4. I am the resurrection and the life (John 11:25)
5. I am the way, the truth, and the life (John 14:6)
6. I am the true vine (John 15:1)
Spanish Bible Study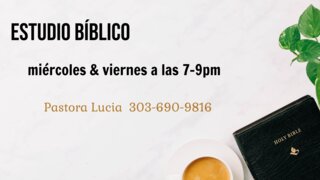 Spanish Bible Study
Wed. & Fri. 7-9 p.m. on Zoom
(Meeting ID: 957 9657 8578 Passcode: iB485W)
Care & Prayer Team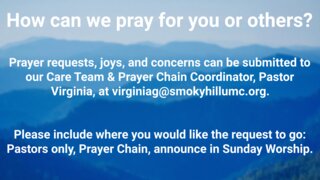 Spanish Prayer Requests Group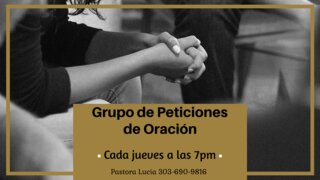 Prayer Requests Group
Thursdays 7-9 p.m. on Zoom
(Meeting ID: 990 1019 4360 Passcode: zcpC15)
Scan to Give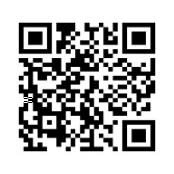 Keep SHUMC Informed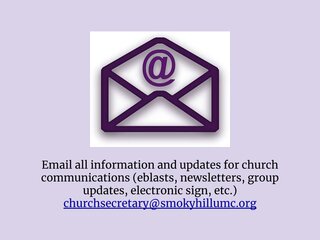 Our address is: 19491 E Smoky Hill Rd, Centennial, CO 80015, USA