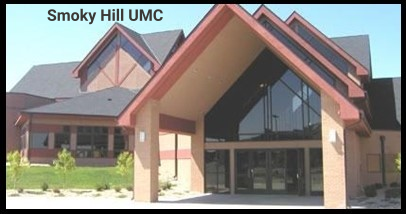 Midweek News & Ministries
November 9, 2022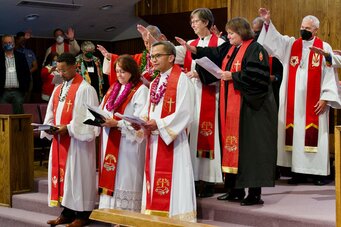 An Update from the Western Jurisdiction Conference, by Amy Go
Delegates across the Western Jurisdiction gathered from Nov 2-5 in Salt Lake City. Our primary task at hand was to elect bishops. The Western Jurisdiction has a total of five bishops and three are retiring by the end of this year. The election process was "brutiful", which is a phrase used by Glennon Doyle to describe something that is both brutal and beautiful.
At one point during our conference, we needed to pause and enter a closed executive session with only delegates and Bishops to address concerns of racism, sexism and homophobia. I confess that not only were these -isms in our midst but they were also impacting our process -- brutal. And yet, this prompted a beautiful shift towards more cross-conference communication and collaboration.
As we began these cross-conference discussions, we named values that each of our conferences hold. Something that was very clearly important to the Western Jurisdiction as a whole was how the bishops work together. We talked at great lengths about desiring a cabinet that collaborates well and that shares their individual, unique strengths across conference lines.
I think the newly consecrated bishops, who are Bishop Carlo Rapanut, Bishop Cedrick Bridgeforth and Bishop Dottie Escobedo-Frank are exactly what our Western Jurisdiction needs right now. Our bishops all bring many wonderful gifts and graces to the table and I think will work well together. In fact, Bishop Rapanut and Bishop Escobedo-Frank were asked to collaborate across conference lines to work on immigration related ministries at the southern border. I could go on and on about the individual gifts each bishop brings but for now, I simply want you to know how excited I am for all of us in the Western Jurisdiction.
You will note that I haven't mentioned our own Bishop Karen Oliveto yet. While Bishop assignments are never guaranteed, I am also happy to report that Bishop Karen will be with us in Mountain Sky for another 2 years, until her retirement in 2024.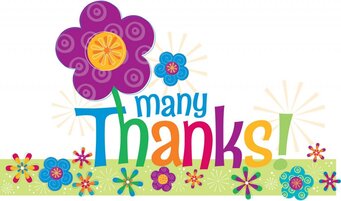 Thank you to everyone who sent Charles Larsen birthday cards.
He really enjoyed them and they meant a lot, because Charles passed away November 7. Please keep Elizabeth and family in your prayers. November 29 would have been their 63rd wedding anniversary. Elizabeth says they won't plan a memorial service until after Christmas.
Coffee Connection - November G, H, I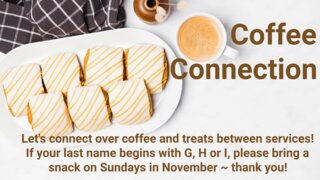 Healthy Refreshment Ideas for
Gathering Space on Sunday Mornings
Remember to consider those who are trying to maintain a healthy weight and also be a good example of healthy eating for our children! Also, provide sanitary (reduced handling) servings.
Fruit bites on toothpicks or colorful fruit kabobs
Vegi tray with bite size cherry tomatoes, baby carrots, etc.
Bowl of nuts with a spoon for self-serving
Small portion sweets such as donut holes or mini muffins, small cookies or bars, bite size wrapped candies
Corn Drive Update!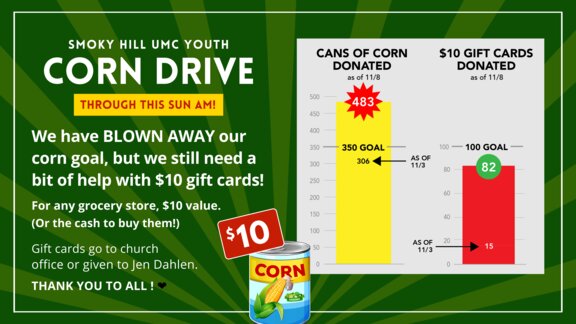 Youth Corn Drive update:
We are doing GREAT! We have collected 483 cans of corn and 82 $10 Gift Cards!!!
Please bring $10 grocery store gift cards to the church by Sunday, November 13. You can also donate cash and we will buy them.
Thank you so much for your support of Thanksgiving dinner boxes for local families!

One Can Make a Difference
Thank you to everyone who donated to Aurora Interfaith on Sunday. Please continue to pick up a can or two when you shop and leave them in the red wagon. We can make a difference one can at a time.

COLORADO VILLAGE COLLABORATIVE
During the month of October, the site at 38th Street and Steele had 2 outside groups helping out. Nursing students at Regis University brought items including winter coats and other personal items. Also a group of social work students visited with residents and generally helped out for a day. It was good to see groups connecting with the residents. SHUMC's donations are always welcome. Since they don't have refrigeration available, I take milk and ice which is greatly appreciated. A big thank you to those of you who donate. I wish you could see how enthusiastically items are received.
ALWAYS NEEDED
Feminine supplies
Snacks
Coffee
Sugar
Cups (think Solo type)
Plastic Utensils
Paper bowls
Bottled water
WINTER NEEDS
Warm Jackets
Warm Gloves
Warm Knit Hats (Gently used are OK)
New socks and underwear for men and women
Anything else you have seen on previous lists and want to donate
Marti's Pantry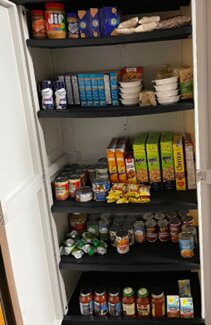 Marti's Pantry is stocked and ready. Please remember to let people know it is available.
Outreach of Love

Sandwiches needed but no cookies this week. Thank you for your faithful support!
Green Team Tip

Green Team Tip
Do you have more leaves than you know what to do with? Wompost is hosting their annual free leaf bag drop off event on November 12th from 10-4 at 1600 E. Centretech Pkway, Aurora, 8001. They will also take your leftover Halloween pumpkins. Make sure the leaves are in brown paper yard waste bags.
Help Decorate SHUMC!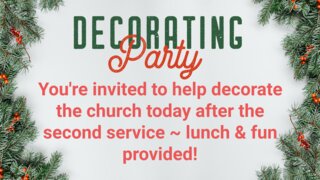 Support Ukraine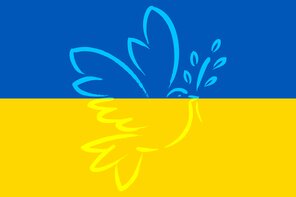 You can help the church in Ukraine provide for those in need.
Mel Mushinski, Global Ministries In Mission Together Coordinator, whose area includes Ukraine asks for continued prayers.
Click here for more information.
UMCOR will assist as possible United Methodists in Ukraine by responding to the needs of internally displaced persons through its International Disaster Response and Recovery (IDR) fund. Gifts to support the people of Ukraine can be made in the following ways:
TO HELP REFUGEES WITHIN UKRAINE: Advance # 14053A
https://umcmission.org/advance-project/14053a/
TO HELP UKRAINIANS OUTSIDE OF UKRAINE
UMCOR general giving Advance #982450
Keep SHUMC Informed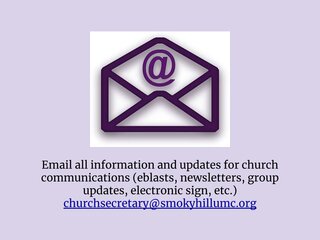 Our address is: 19491 E Smoky Hill Rd, Centennial, CO 80015, USA