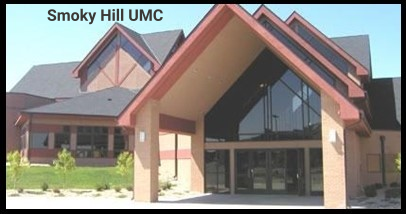 WEEKLY ANNOUNCEMENTS
November 11, 2022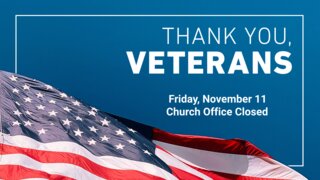 Leaf Collection Address Correction!
Correction for the address for the Wompost Leaf Collection:
16300 E. Centretech Pkwy, Aurora 80011.
The collection will be from 10-4.
Join us!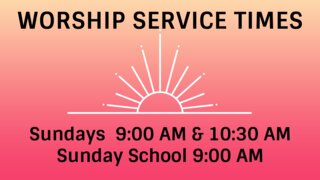 Can't be here in person?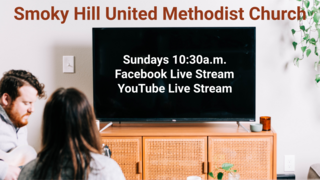 CLICK AN OPTION FOR WORSHIP
Spanish Service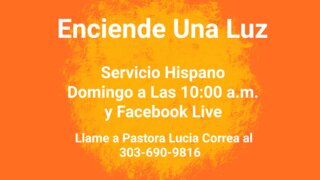 TONIGHT ~ RJTF MOVIE @ 6:30 PM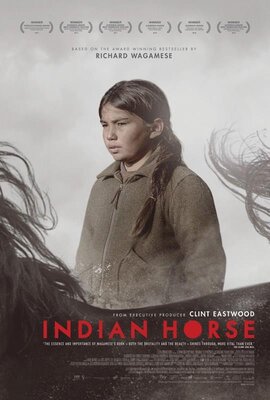 SHUMC RACIAL JUSTICE MOVIE NIGHT- INDIAN HORSE
WHEN: Friday, November 11 at 6:30 PM MT
WHERE: Smoky Hill United Methodist Church
RSVP: http://evite.me/XhwDfvE37D
Youth will be selling snacks to raise funds for future trips.
Please bring some cash for snacks!
TOMORROW ~ GALLERY TEAM CLASS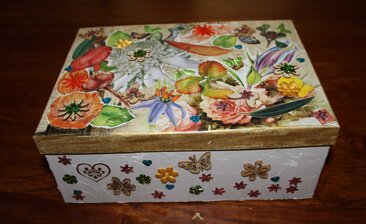 Join the Gallery Team and turn a shoe box into a happy box!
When you are down and out, select something from your Happy Box to perk you up!
This class is for adults, teens and families. Sign up in the Gathering Space, so we make sure to have enough materials for everyone.
Saturday, November 12 from 10 a.m. – 12 p.m.
SHUMC Celebration Hall & Gathering Space
Corn Drive Ends Sunday!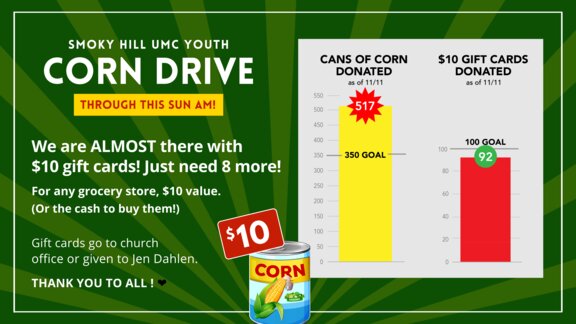 We are ALMOST there with $10 Gift Cards! Just need 8 more by Sunday!!! Thank you so much!!!
NOVEMBER 13 ~ CELEBRATION SUNDAY!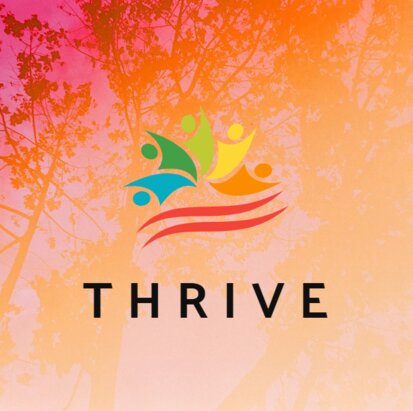 Celebration Sunday – place your pledge cards in the Thrive Pledge Box or turn in to the office. Our goal is to reach $500,000 in pledges to support the mission and ministries of Smoky Hill. Let's pool our resources together, mix in a good dose of faith and compassion, and see what God can do in and through us this year!
NOVEMBER 14 ~ CHARGE CONFERENCE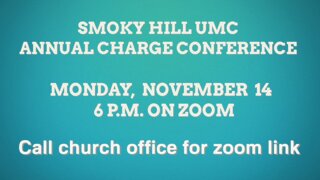 We will celebrate our ministries of this past year, approve clergy compensation, and take care of other business.
NOVEMBER 14 ~ TOAST GROUP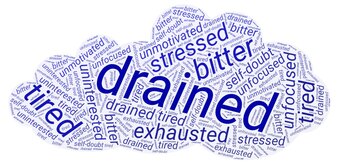 Are you living through burnout? Do the words in this cloud hit home for you? Pastor Virginia invites you to join our new burnout support group, "Toast." Toast will meet on Monday, November 14 at 7pm. All you have to do is show up. Let's help each other grow less toasty. For more information, contact Pastor Virginia at virginiag@smokyhillumc.org.
NOVEMBER 27 ~ HELP DECORATE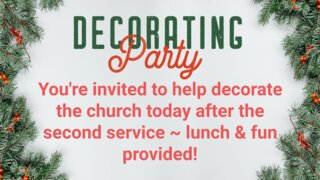 Christmas Decorations – help us decorate for Christmas on Sunday, Nov. 27th at 11:30 following worship. Light lunch will be provided.
NOVEMBER 27~SPANISH UNITY SERVICE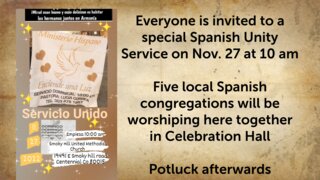 On Nov. 27th our Spanish Congregation is having a special worship service with 4 Spanish congregations. They have invited us to join them in a potluck lunch following their worship, around noon.
NOVEMBER 27 ~ ADVENT BEGINS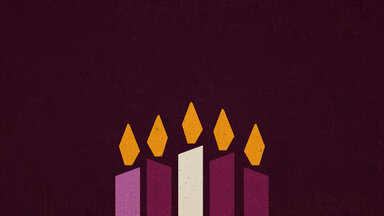 Nov. 27th is the first Sunday of Advent. Our theme this year is Gritty Advent. How do we hold on to hope, experience peace, find joy when life is hard? We will learn some practical tools to help us cope with the grittiness of life.
DECEMBER 24~Candles, Carols, & Joy!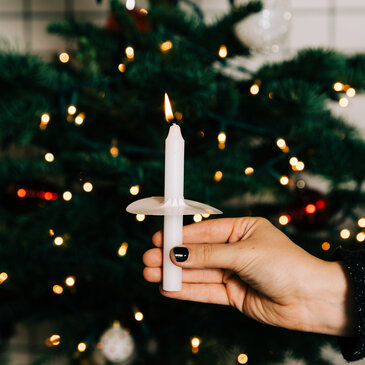 Candles, Carols, and Joy! Christmas Eve services will be at 4:00, 7:00 and 11:00. The 7:00 service will be livestreamed.
Tuesday Theologians - Advent Study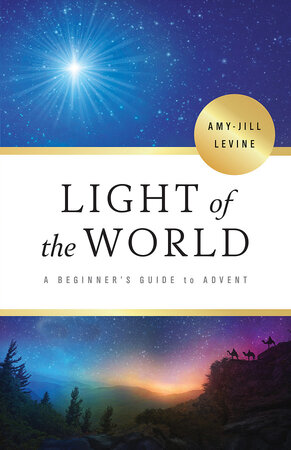 Our Advent study will be on Nov. 15 & 29, & Dec. 6 & 13.
We'll be reading "Light of the World" by Amy-Jill Levine.
All are invited to join us on Tuesdays at 9:00-11:00 a.m. in Classroom 214. For more information, contact John Tedrick johntedrick@me.com.
Dive deep into the history of the birth of Christ
In Light of the World: A Beginner's Guide to Advent, author, professor, and biblical scholar Amy-Jill Levine explores the biblical texts surrounding the story of the birth of Jesus. Join her as she traces the Christmas narrative through the stories of Zechariah and Elizabeth, Mary, the journey to Bethlehem, and the visit from the Magi. These stories open conversations around connections of the Gospel stories to the Old Testament, the role of women in first-century Jewish culture, the importance of Mary's visitation and the revolutionary implications of Mary's Magnificat, the census and the stable, and the star of Bethlehem and the flight to Egypt.
Adult Discipleship Opportunities
Adult Sunday School Online and In-Person
Long-Term Classes or Groups
United Methodist Women's Circles
Spiritual Support Team
Men's Group Contact and Fundraisers
Social Justice Taskforce
Spanish Bible Study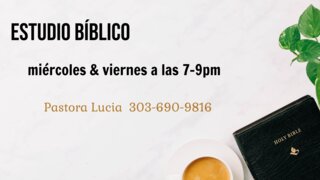 Spanish Bible Study
Wed. & Fri. 7-9 p.m. on Zoom
(Meeting ID: 957 9657 8578 Passcode: iB485W)
Care & Prayer Team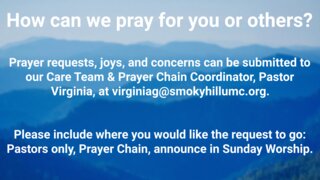 Spanish Prayer Requests Group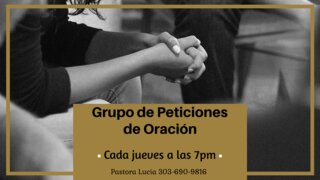 Prayer Requests Group
Thursdays 7-9 p.m. on Zoom
(Meeting ID: 990 1019 4360 Passcode: zcpC15)
Scan to Give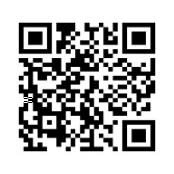 Keep SHUMC Informed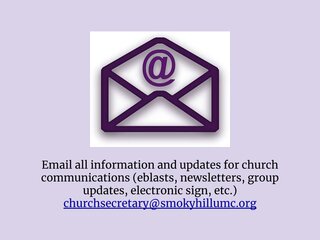 Our address is: 19491 E Smoky Hill Rd, Centennial, CO 80015, USA