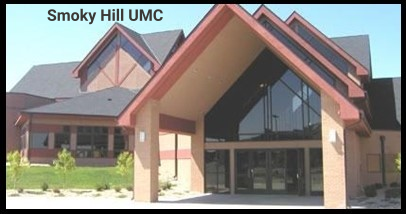 Midweek News & Ministries
November 16, 2022
It's Not Too Late to THRIVE!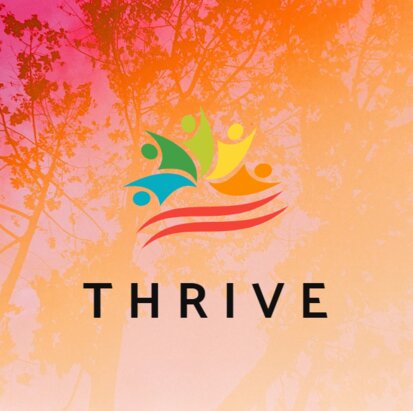 There is still time to turn in your Pledge Commitment.
Pick up a packet this Sunday or call the church office
at 303-690-9816 to have one sent to you.
Plan to Donate Blood on Dec. 4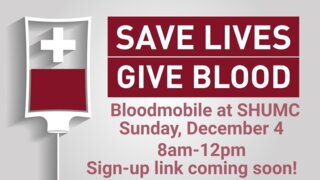 Part-Time Youth Director Wanted!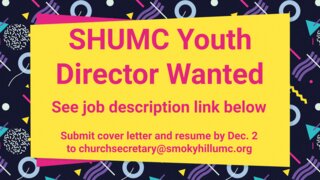 3rd Sunday Collection
3rd Sunday Collection
On the third Sunday of each month, we collect food for our Spanish Congregation and the people they support. They need fresh fruit and vegetables, red potatoes, lentils, dried beans, rice, cooking oil, sugar, eggs, and chicken. Please leave your items in the red wagons and the Mission Team will make sure they get to the right place.

COLORADO VILLAGE COLLABORATIVE
During the month of October, the site at 38th Street and Steele had 2 outside groups helping out. Nursing students at Regis University brought items including winter coats and other personal items. Also a group of social work students visited with residents and generally helped out for a day. It was good to see groups connecting with the residents. SHUMC's donations are always welcome. Since they don't have refrigeration available, I take milk and ice which is greatly appreciated. A big thank you to those of you who donate. I wish you could see how enthusiastically items are received.
ALWAYS NEEDED
Feminine supplies
Snacks
Coffee
Sugar
Cups (think Solo type)
Plastic Utensils
Paper bowls
Bottled water
WINTER NEEDS
Warm Jackets
Warm Gloves
Warm Knit Hats (Gently used are OK)
New socks and underwear for men and women
Anything else you have seen on previous lists and want to donate
Outreach of Love

Sandwiches and cookies needed this week. Thank you for your faithful support!
Green Team Tip

Green Team Tip
Drought is increasingly affecting all of us. Treat water as sacred. Avoid wasting it. Take shorter showers, turn off the flow of water until you are ready to rinse, or switch to a low-flow shower head. Little things you can do factor into dealing with the big changes of climate change.
Help Decorate SHUMC!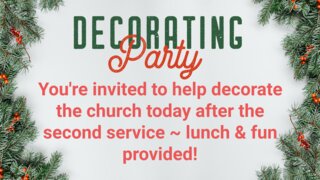 Coffee Connection - November G, H, I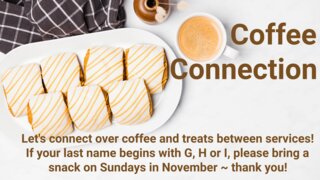 Healthy Refreshment Ideas for
Gathering Space on Sunday Mornings
Remember to consider those who are trying to maintain a healthy weight and also be a good example of healthy eating for our children! Also, provide sanitary (reduced handling) servings.
Fruit bites on toothpicks or colorful fruit kabobs
Vegi tray with bite size cherry tomatoes, baby carrots, etc.
Bowl of nuts with a spoon for self-serving
Small portion sweets such as donut holes or mini muffins, small cookies or bars, bite size wrapped candies
Support Ukraine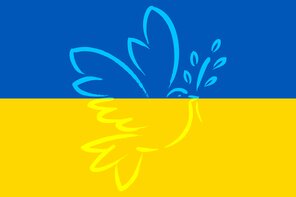 You can help the church in Ukraine provide for those in need.
Mel Mushinski, Global Ministries In Mission Together Coordinator, whose area includes Ukraine asks for continued prayers.
Click here for more information.
UMCOR will assist as possible United Methodists in Ukraine by responding to the needs of internally displaced persons through its International Disaster Response and Recovery (IDR) fund. Gifts to support the people of Ukraine can be made in the following ways:
TO HELP REFUGEES WITHIN UKRAINE: Advance # 14053A
https://umcmission.org/advance-project/14053a/
TO HELP UKRAINIANS OUTSIDE OF UKRAINE
UMCOR general giving Advance #982450
Keep SHUMC Informed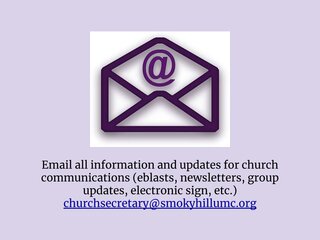 Our address is: 19491 E Smoky Hill Rd, Centennial, CO 80015, USA