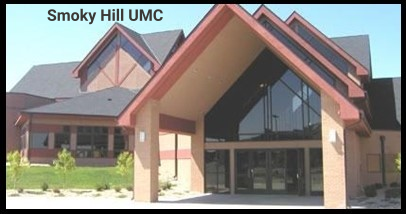 WEEKLY ANNOUNCEMENTS
November 18, 2022
Join us!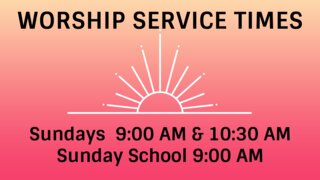 Can't be here in person?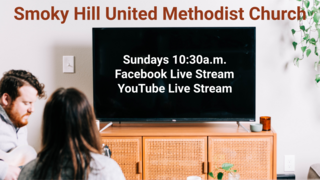 CLICK AN OPTION FOR WORSHIP
Spanish Service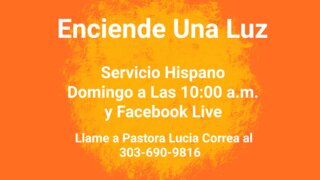 Let's Thrive!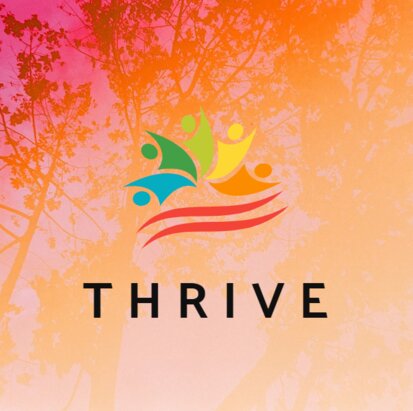 There is still time to turn in your Pledge Commitment.
Pick up a packet this Sunday or call the church office
at 303-690-9816 to have one sent to you. Thank you!
Part-Time Youth Director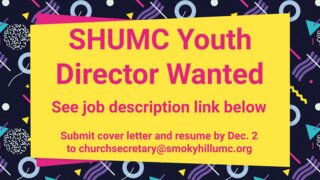 NOVEMBER 27 ~ HELP DECORATE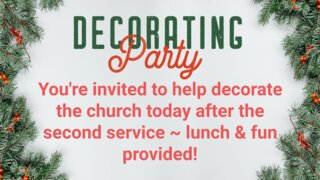 Christmas Decorations – help us decorate for Christmas on Sunday, Nov. 27th following the 10:30 a.m. worship service. A light lunch will be provided.
NOVEMBER 27~SPANISH UNITY SERVICE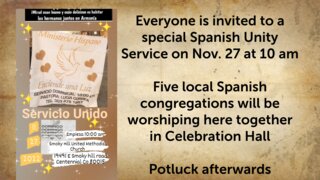 On Nov. 27th our Spanish Congregation is having a special worship service with 4 Spanish congregations. They have invited us to join them in a potluck lunch following their worship, around noon.
NOVEMBER 27 ~ ADVENT BEGINS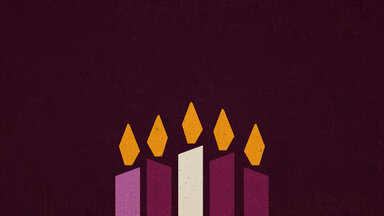 Nov. 27th is the first Sunday of Advent. Our theme this year is Gritty Advent. How do we hold on to hope, experience peace, find joy when life is hard? We will learn some practical tools to help us cope with the grittiness of life.
Blood Drive at SHUMC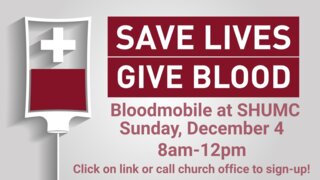 DECEMBER 24~Candles, Carols, & Joy!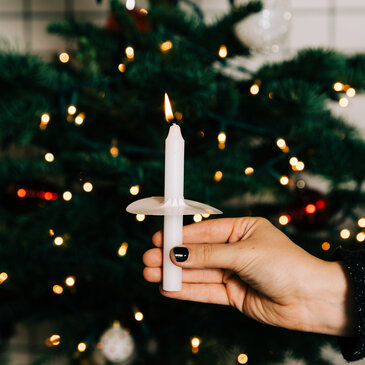 Candles, Carols, and Joy! Christmas Eve services will be at 4:00, 7:00 and 11:00. The 7:00 service will be livestreamed.
Adult Discipleship Opportunities
Adult Sunday School Online and In-Person
Long-Term Classes or Groups
United Methodist Women's Circles
Spiritual Support Team
Men's Group Contact and Fundraisers
Social Justice Taskforce
Spanish Bible Study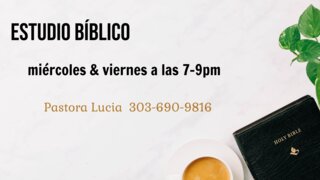 Spanish Bible Study
Wed. & Fri. 7-9 p.m. on Zoom
(Meeting ID: 957 9657 8578 Passcode: iB485W)
Care & Prayer Team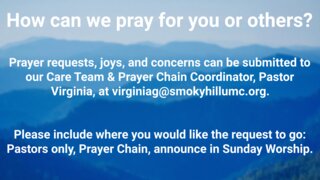 Spanish Prayer Requests Group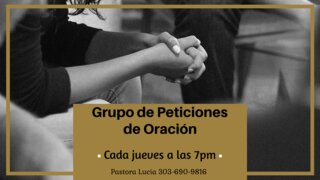 Prayer Requests Group
Thursdays 7-9 p.m. on Zoom
(Meeting ID: 990 1019 4360 Passcode: zcpC15)
Scan to Give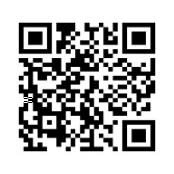 Keep SHUMC Informed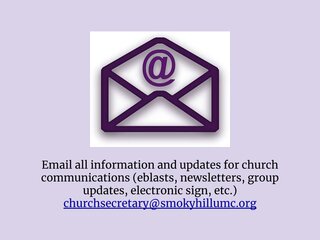 Our address is: 19491 E Smoky Hill Rd, Centennial, CO 80015, USA