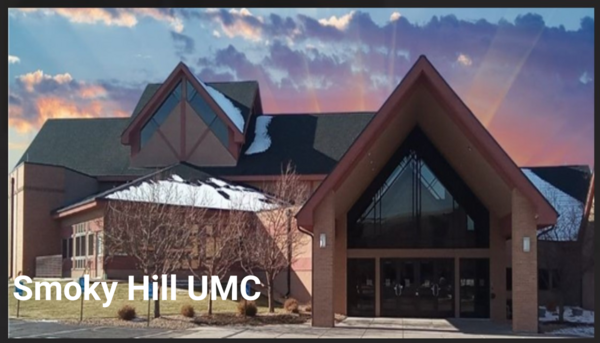 Midweek News & Ministries
January 4, 2023
Aurora Interfaith
We all know that the price of food is rising. The need at Aurora Interfaith is great and we can help. One item—we are asking each person to just bring one nonperishable food item and place it in the wagon. If each of us brings one item, we would provide over 100 items to Aurora Interfaith each week. Can you spare one item?
Aurora Warms the Night
Aurora Warms the Night
We will continue to collect hand warmers for Aurora Warms the Night during the winter months. If you can't purchase hand warmers, you may make a donation to the church with AWTN in the memo and the Mission Team will purchase them. Thank you for providing warmth to those without homes.
Colorado Feeding Kids
The next Family Meal Pack will be January 28th from 10-12. Contact Sharon Davis at stdavis21@comcast.net if you would like to help pack. This is a great family activity!
COLORADO VILLAGE COLLABORATIVE
A NEW OPPORTUNITY
You can now write a check for the CVC donations. You can write a check to SMUMC and put CVC on the memo line. You can claim the deduction and we can deliver perishables such as milk and fruit. As little as $40.00 will pay for a large bag of apples and oranges and 4 gallons of milk with ice. They don't have any refrigeration and rely on ice chests. Thank you for your continued support. They are so appreciative. Remember, the goal is self sufficiency and many have achieved this.
Current winter needs:
New long underwear, heavy socks, underwear
Coffee
Sugar
Creamer
Reusable plastic cups
Warm knit tops, coats and gloves
Outreach of Love

Sandwiches are needed but no cookies. Thank you for your faithful support!
Time to Walk to Jerusalem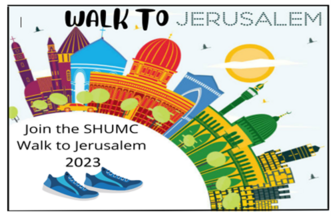 Time to Walk to Jerusalem
We will take our imaginary walk to Jerusalem again this year with the theme of kindness. Our walk will start on January 15th and continue until Easter. Watch the eblast and newsletter for more information. There will be a devotional available electronically (click here for the devotional) or paper copies will be in the Gathering Space starting January 8th. We also are making a kindness display and need your help. There will be 42 coloring pages available in the Gathering Space. Please take one, color it with crayons or colored pencils and return it to the folder in the Gathering Space by January 22nd. We will put all the pages together to make our display. Dust off your walking shoes and we will start our journey in a few weeks.
Coffee Connection -January M, N, O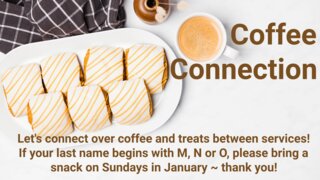 Healthy Refreshment Ideas for
Gathering Space on Sunday Mornings
Remember to consider those who are trying to maintain a healthy weight and also be a good example of healthy eating for our children! Also, provide sanitary (reduced handling) servings.
Fruit bites on toothpicks or colorful fruit kabobs
Vegi tray with bite size cherry tomatoes, baby carrots, etc.
Bowl of nuts with a spoon for self-serving
Small portion sweets such as donut holes or mini muffins, small cookies or bars, bite size wrapped candies
You're Invited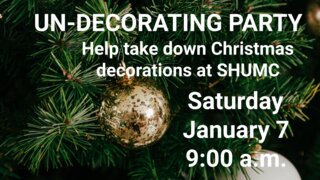 Keep SHUMC Informed!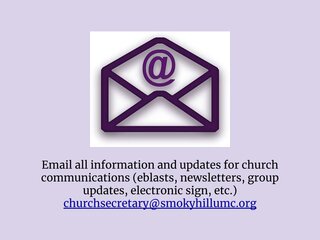 Our address is: 19491 E Smoky Hill Rd, Centennial, CO 80015, USA