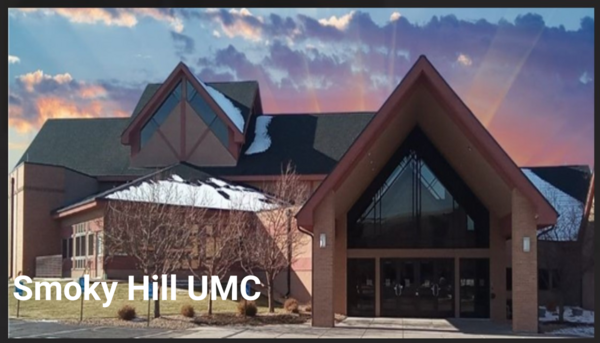 WEEKLY ANNOUNCEMENTS
January 6, 2023
Upside-down Blessings
This week in worship we will reflect on the Beatitudes. They are in Matthew 5:1-12, if you want to read them before you come to worship. The Beatitudes are beautiful religious statements. Many people consider the beatitudes as one of their favorite scripture passages. I call them upside-down blessings. But what do they mean for us in the 21st century? Join us in worship Sunday as we explore this question.
~Patti
Join us!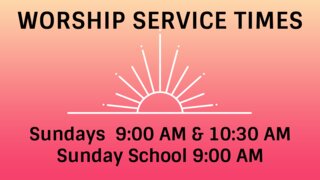 Spanish Service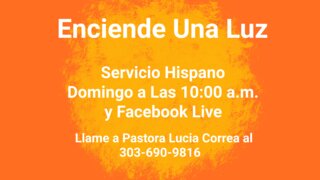 New Church Directory!
Did you know that by being photographed for the directory, you will receive a FREE photo shoot, a FREE 5x7 and a copy of the printed pictorial directory? You are a part of our family and we need you to be included, so make your appointment ASAP. Don't forget, you can also be photographed at Bettinger Photography's Englewood studio NOW. Call 303-400-6023 to schedule or online at www.bettingerphoto.com.
Next Yoga Class Jan. 17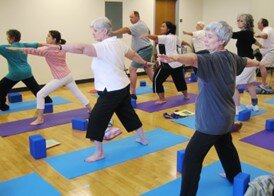 YOGA IS HERE AT SMOKY HILL UMC!
Tuesday, Jan 17 at 1:30 PM in Celebration Hall
Brought to you by your Abundant Health team, this class is open to all interested persons – Men and Women; young and not so young; in shape or not so in shape. Our instructor, Zachary Horan, has agreed to offer this class on a donation basis (suggested $5-$10 or so per session).
Wear loose clothing and bring a mat, if possible. We will have a few mats available for use.
Why do yoga? Zachary explains:
Yoga is a practice for anybody and EveryBody that unites the mind, breath and body.
The movement practice of Yoga can also...
1) Increase the range of motion in joints as well as flexibility in the muscles
2) Improve breathing
3) Strengthen stability and stabilizer muscles in the body
4) Provide active rest by moving through sets of postures gentle to the body with only body weight
5) Balance and align the body by creating awareness in and out through conscious postures and positions
6) Enhance overall health by reducing stress, pain and is a great way to live a longer, active life!
New Class Begins Jan. 8

NEW CLASS COMING IN JANUARY!
Announcing a new class during the 9:00 hour on Sundays. We'll look at the Colorado General Assembly beginning in early January through mid-May. Bring a laptop and we'll learn how to access the website and track bills introduced in the House and Senate, contact your legislators to ask questions and give your opinions on the bills. Share what you find with others in the class.
This is an opportunity to help make a difference. We'll choose topics and watch as the bill progresses, or doesn't. Sometimes there is a lot of drama along the way.
If you're interested in helping to make a difference or just curious to see how things work at the Capitol, you are urged to check out this opportunity. You can just drop occasionally to see what's going on during the session.
We'll start Sunday, January 8, in Class Room 219
Questions welcomed. Please contact Sue Ricker sellenricker@aol.com
New Lunch Bunch Study Jan. 10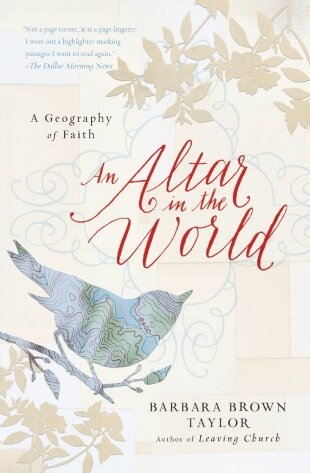 UWF Tuesday Lunch Bunch next study
Tuesday Lunch Bunch will be reading "An Altar in the World" by Barbara Brown Taylor for six Tuesdays at 11:30, in room 214. This book discussion will be from Jan. 10 through February 14, and Joan Hodges will be leading the discussion. Contact Kathy Tedrick, kathytedrick@me.com or Joan Hodges, joandhodges@gmail.com for more information.
In An Altar in the World, acclaimed author Barbara Brown Taylor continues her spiritual journey. She shares how she learned to find God beyond the church walls by embracing the sacred as a natural part of everyday life. In An Altar in the World, Taylor shows us how to discover altars everywhere we go and in nearly everything we do as we learn to live with purpose, pay attention, slow down, and revere the world we live in.
Adult Discipleship Opportunities
Adult Sunday School Online and In-Person
Long-Term Classes or Groups
United Methodist Women's Circles
Spiritual Support Team
Men's Group Contact and Fundraisers
Social Justice Taskforce
Spanish Bible Study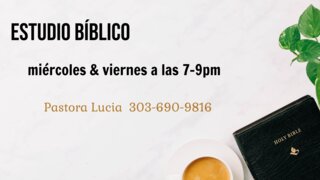 Spanish Bible Study
Wed. & Fri. 7-9 p.m. on Zoom
(Meeting ID: 957 9657 8578 Passcode: iB485W)
Care & Prayer Team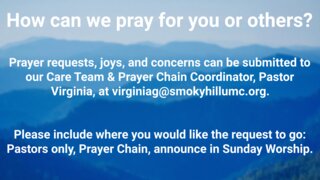 Spanish Prayer Requests Group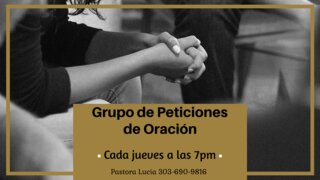 Prayer Requests Group
Thursdays 7-9 p.m. on Zoom
(Meeting ID: 990 1019 4360 Passcode: zcpC15)
Scan to Give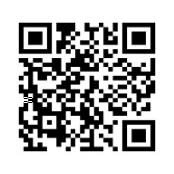 Keep SHUMC Informed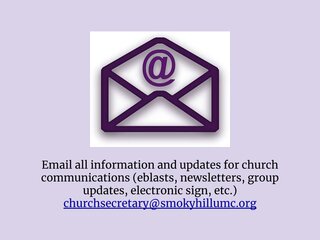 Our address is: 19491 E Smoky Hill Rd, Centennial, CO 80015, USA