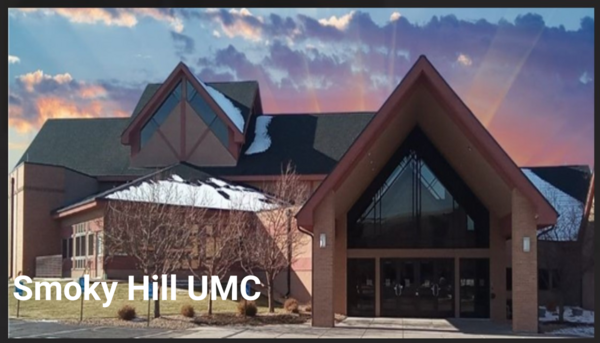 WEEKLY ANNOUNCEMENTS
January 20, 2023
Join us!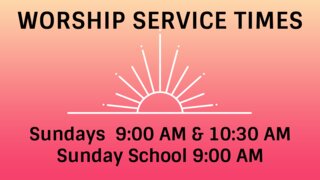 Spanish Service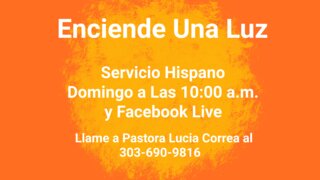 Church Directory Appointments
If you have not yet made an appointment to be photographed for our new pictorial directory, please sign up after Service on Sunday. You will find the appointment sheets located in the Gathering Space for your convenience. We are counting on your participation so don't wait. Prime times will fill up fast.
We need you to be photographed to make our pictorial complete!
Contribution Statements for 2022

2022 Contribution Statements have been emailed.
If you do not see an email from Smoky Hill UMC at No-Reply, please check your Junk and Spam folders.
If you still do not see your emailed statement, please send an email to financesecretary@smokyhillumc.org.
Thank you for your generosity in 2022!
Free Lunch & Movie!
The SHUMC Racial Justice Task Force would like to invite you to our next Movie Matinee.
Please come and see a great movie and a deep insight into an experience that opened many minds and hearts to the need for racial justice in America.
Allegiance - The story, set during the Japanese American internment of World War II (with a framing story set in the present day), was inspired by the personal experiences of George Takei, who stars in the musical.
WHEN: Sunday January 22nd 2023 @12:30pm
WHERE: Smoky Hill United Methodist Church
We will gather in Celebration Hall to watch Allegiance following lunch provided by your RJTF. Please RSVP and come spend an afternoon learning and being entertained.
Hosted by the SHUMC Racial Justice Task Force
Next Yoga Class Jan. 31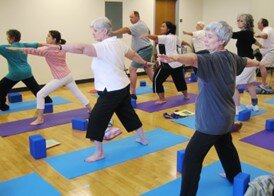 YOGA IS HERE AT SMOKY HILL UMC!
Tuesday, Jan 31 at 1:30 PM in Celebration Hall
Brought to you by your Abundant Health team, this class is open to all interested persons – Men and Women; young and not so young; in shape or not so in shape. Our instructor, Zachary Horan, has agreed to offer this class on a donation basis (suggested $5-$10 or so per session).
Wear loose clothing and bring a mat, if possible. We will have a few mats available for use.
Why do yoga? Zachary explains:
Yoga is a practice for anybody and EveryBody that unites the mind, breath and body.
The movement practice of Yoga can also...
1) Increase the range of motion in joints as well as flexibility in the muscles
2) Improve breathing
3) Strengthen stability and stabilizer muscles in the body
4) Provide active rest by moving through sets of postures gentle to the body with only body weight
5) Balance and align the body by creating awareness in and out through conscious postures and positions
6) Enhance overall health by reducing stress, pain and is a great way to live a longer, active life!
Adult Discipleship Opportunities
Adult Sunday School Online and In-Person
Long-Term Classes or Groups
United Methodist Women's Circles
Spiritual Support Team
Men's Group Contact and Fundraisers
Social Justice Taskforce
Spanish Bible Study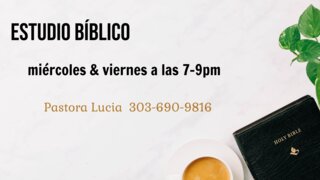 Spanish Bible Study
Wed. & Fri. 7-9 p.m. on Zoom
(Meeting ID: 957 9657 8578 Passcode: iB485W)
Care & Prayer Team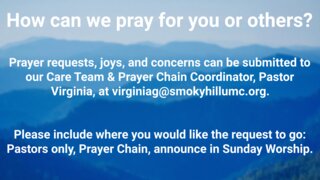 Spanish Prayer Requests Group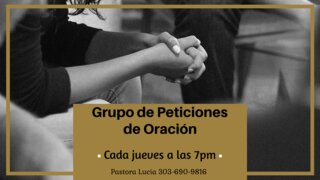 Prayer Requests Group
Thursdays 7-9 p.m. on Zoom
(Meeting ID: 990 1019 4360 Passcode: zcpC15)
Scan to Give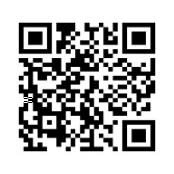 Keep SHUMC Informed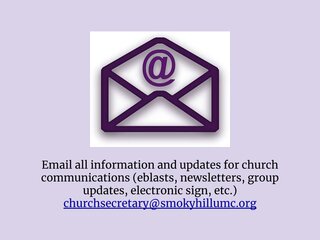 Our address is: 19491 E Smoky Hill Rd, Centennial, CO 80015, USA