St. James UMC E-Weekly 08.03.22
"You Got A Friend In Me"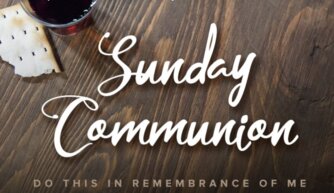 This Sunday is Communion Sunday. It was brought to our attention last month that Matt did not wear gloves while he served Communion. The office has been in contact with the CDC and was told that wearing gloves does more harm than good. The gloves would only help to protect Matt from germs if he has any open sours on his hands. If hands are sanitized before serving communion, and he does not touch anyone's hands, there will be no cross-contamination. For Matt to do this more effectively, we ask everyone to cup their hands together and allow Matt to drop the host into their cupped hands. This will ensure that he does not pick up germs from your hands and give them to the next person in line. If you have any questions, please fill free to contact the office or Matt.

Join Us Tomorrow!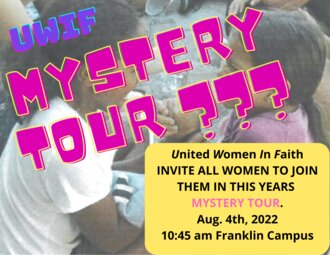 All ladies are invited to join in a Mystery Tour tomorrow, August 4; meet at our Franklin Campus back parking lot at 10:45! We will carpool to our destination. We will stop for lunch after our tour. Please bring money for lunch, and if you'd like to make a monetary donation to the organization, we will visit. Questions, please call June @ 402-292-1279 or Marilyn @ 402-319-7138. Please make plans to have a wonderful time!!

Assembling Backpack 08.07.2022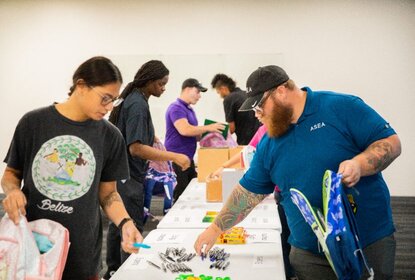 Sunday, August 7th, 2022, we will be assembling the donated backpacks from 9:00 am to 12:30 am or until they are finished. Please join us for church and assemble a backpack during our fellowship time. We know the warm hearts of St. James will continue to shine with every bag we put together.


Please take a moment this Sunday to thank Gayle Christensen for temporarily filling in during our search for our new Christian Education Director.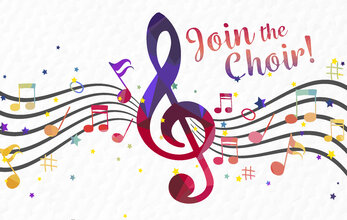 Our St. James choir will resume practice on August 24, 2022, and is seeking anyone that would like to praise God in this way. Practices are every Wednesday at 7 pm in the choir room at our Capehart Campus.
The Choir sings on the 1st and 3rd Sundays of every month at both Campuses during the traditional services.
If you are interested, please join us for a practice. If you have questions, please contact David Galant at d.galant@stjamesumc.church
Our St. James Handbell Choir will start back on August 25th, 2022, and always looking for new members. The Handbell Choir practices every Thursday night at our Capehart Campus at 7 pm. They ring on the 2nd Sunday at both of our traditional services. If you are interested in joining, please contact Kathy Liebenguth at 402.250.5956.

The Monday Women's Bible Study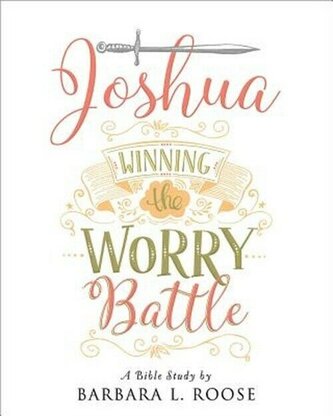 The Monday Women's Bible study will begin with a 6-week study on Joshua, Winning the Worry Battle by Barb Roose.
The study will begin on Monday, September 12th
There are two times for this study 2:00 pm or 7:00 pm. Both studies will be at our Capehart Campus. The cost of the workbook will be $15. Please contact Janet Wilberger if you would like to participate in this study. Call or text 402-578-9739.

Nothing But the Bible Adult Sunday School

The Nothing But the Bible Sunday School class will start the fall session on Sunday, September 11th.
The Class is during the 11:00 am service at the Capehart Campus. We will continue our study of the New Testament with Revelations.
All church members are welcome to attend.
Please contact Janet Wilberger with any questions.
Call or text 402-578-9739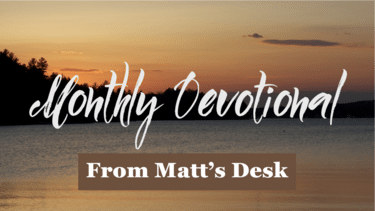 "It is during our darkest moments that we must focus to see the light." (Aristotle)
When I was about 9 years old and living in Texas, my father and I went camping with a group of dads with their kids. We arrived at the campsite late in the evening and set up our tent. It was dark when my dad said he needed to touch base with the other dads about the next few days' activities. I was told to stay at the campsite.
I was one of those kids who understood stay put meant stay put for 10 minutes and then start moving. The reality of that night was it was pitch dark. I could not really even see my hand in front of my face, but away I went. Unfortunately, it became clear to me that I no longer knew where our campsite was, and I didn't know where my dad was. I saw I light off in the distance. Since I couldn't see any other option, I started walking towards it.
You can guess how this ends. It was my father with a flashlight heading back to our tent. He then talked with me about what stay put means.
King David reminds us in the 23rd Psalm, that even though we walk through the darkest valley God is with us. (Psalm 23:4 ESV) God and Christ are the light for us to focus on.
I believe we have all been in some pretty dark places. Some dark valleys we have and are walking through. It is in the darkness that we seem to be closest to being on the edge of life. Maybe, even like me, yelling "Why Me?"
Yet in the darkness God says, "I am here. I will never leave you. We
will always journey together." We may not get the answer we want, but we get the answer we need. God tells us we are never alone. It may be difficult, but we go at it together.
~Matt Fowler~
Our address is: 1501 Franklin St, Bellevue, NE 68005, USA