St. James UMC E-Weekly 08.24.22
"Entertaining Angels"


This Saturday, everyone is invited!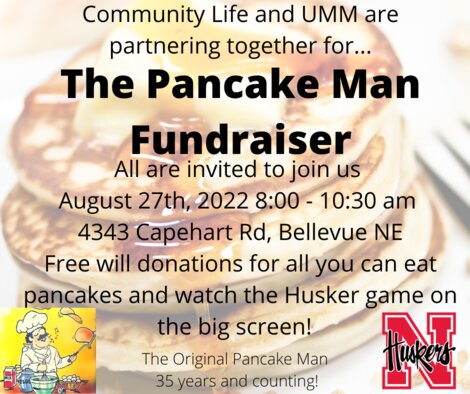 Blood Drive
The need for blood doesn't take a summer break! Make your appointment for our Red Cross blood drive 9/17/22 from 7am to 12pm at St. James UMC Capehart Campus. Sign up to give at https://rcblood.org/3vDd6Jm. All blood types needed!

United Women In Faith Potluck
All ladies are invited to a fun-packed evening on: September 8th, West Campus, "Welcome Back BUNCO and POTLUCK", 6:00-8:00 pm. Please bring a potluck food item to share. (Individual dice will be used when playing BUNCO.) Questions, call Marilyn Mikula, 402-319-7138.

Discipline Is Your Friend

No discipline seems pleasant at the time, but painful. Later on, however, it produces a harvest of righteousness and peace for those who have been trained by it.
Hebrews 12:11
The road between what you have and what you want is paved with discipline. Against contrary belief, there are no shortcuts of life hacks for discipline. You must put in the work.
a few years ago, my health was out of control. I was fifty pounds overweight, stressed, winded, and on blood pressure medicine. I knew something had to change, so I started walking in my neighborhood three nights a week. Slowly I started changing my eating habits as well and peppering my life with small disciplines. After six months, I joined a gym and started going four days a week. After several months, I started going six nights a week. It's taken me a few years, but I'm thankful to say I have lost fifty pounds and am now off blood pressure medicine. It wasn't an easy journey, and I'm still learning to instill better discipline and eating habits in my life. Today's discipline becomes tomorrow's habits. Your habits become your life. If I can do it, you can do it.
~Eric Speir~
Our address is: 1501 Franklin St, Bellevue, NE 68005, USA