St. James UMC E-Weekly 08.31.22
"Weighing The Cost"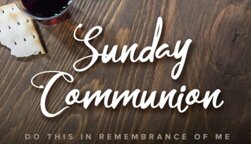 This Sunday is Communion Sunday. It was brought to our attention that Matt did not wear gloves while he served Communion. The office has been in contact with the CDC and was told that wearing gloves does more harm than good. The gloves would only help to protect Matt from germs if he has any open sours on his hands. If hands are sanitized before serving communion, and he does not touch anyone's hands, there will be no cross-contamination. For Matt to do this more effectively, we ask everyone to cup their hands together and allow Matt to drop the host into their cupped hands. This will ensure that he does not pick up germs from your hands and give them to the next person in line. If you have any questions, please fill free to contact the office or Matt.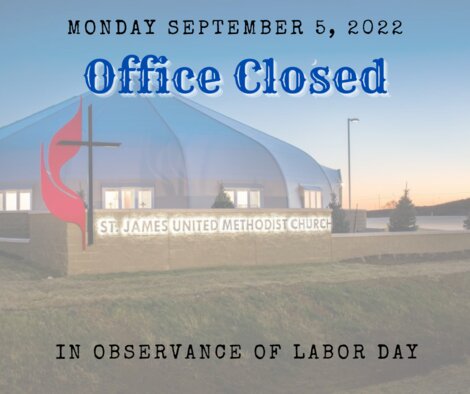 Beginning September 14th, 2022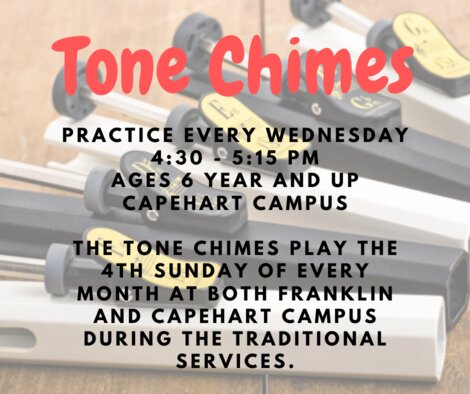 Starting September 14th, 2022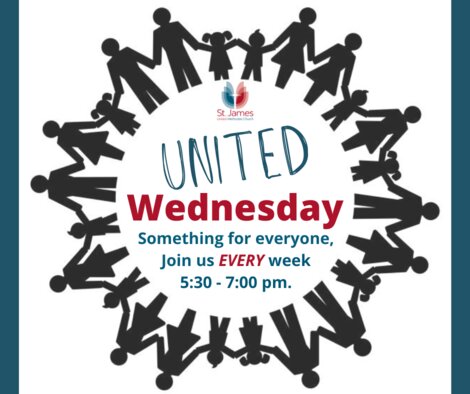 Dinner will start at 5:30 followed by a pastor lead bible study. At that time the children and youth will break off into a group to worship and learn more about God's word.

Blood Drive
The need for blood doesn't take a summer break! Make your appointment for our Red Cross blood drive 9/17/22 from 7am to 12pm at St. James UMC Capehart Campus. Sign up to give at https://rcblood.org/3vDd6Jm. All blood types needed!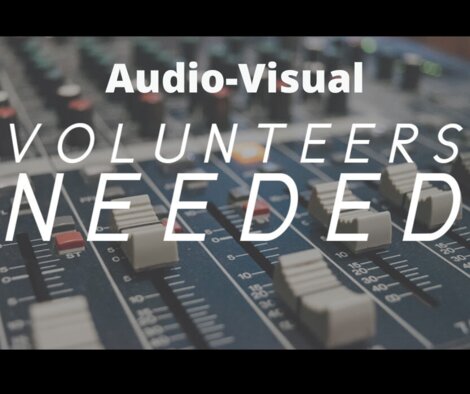 Audio-visual volunteers are needed. Please do not let this overwhelm you. There will be step-by-step training and you will only be asked to work one spot at a time.
~House Sound Operator
~Slide Show Operator
~YouTube Live Operator
If you are interested please contact the office at 402.291.3881

United Women In Faith Potluck
All ladies are invited to a fun-packed evening on September 8th, Capehart Campus, "Welcome Back BUNCO and POTLUCK", 6:00-8:00 pm. Please bring a potluck food item to share. (Individual dice will be used when playing BUNCO.) For questions, call Marilyn Mikula, at 402.319.7138.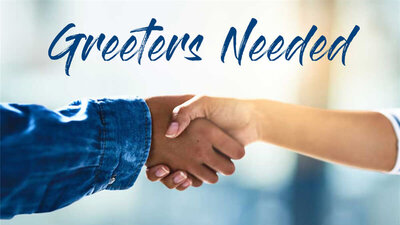 At our Capehart Campus, we are in need of greeters and information counter volunteers. If you are interested in helping please contact Janet Wilberger at 402.578.9739

It's that time again!
Time to start cleaning out closets and packing up all your treasures to donate to our fall rummage sale. All items can be dropped off at our Franklin Campus on Thursday, September 29th from 1-6 pm. If you have any questions please contact Marilyn Mikula at 402.319.7138 or June Ethridge at 402.292.1279
Shopping hours:
Friday, September 30th, 9:00 am - 6:00 pm
Saturday, October 1st, 8:00 am - 12:00pm

I'll Be The Judge Of That!

The first to speak in court sounds right -- until the cross-examination begins.
Proverbs 18:17
Father, forgive me when I make hasty judgments about another person. Sometimes with no information at all, I assume I know their story and worse yet, that I could share their story with someone else. The fact is, I don't know their story or I probably only know a thread of their story and it's been woven by so many hands, I have no clear idea of the truth.
I know that I do not like people making snap judgments about me. I want only You to judge me according to my worth in the eyes of Jesus. Help me remember that wherever I go so that I see everyone as an extension of Your love.
I ask Your forgiveness for each time I set myself up to be the judge of someone else. Replace judgment with truth and understanding. Amen.
I have hidden Your word in my heart that I might not sin against You.
Psalm 119:11 (NIV)
~Karen Moore~
Our address is: 1501 Franklin St, Bellevue, NE 68005, USA