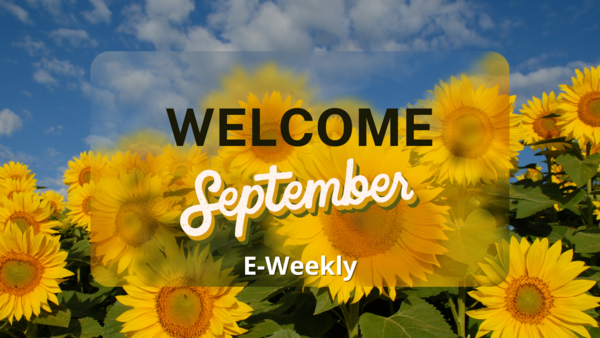 St. James UMC E-Weekly 09.07.22
"Not A Fan" Sermon Series

Location Changes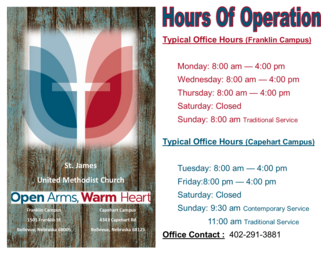 Please take a minute to note that the staff will be working at both Franklin and Capehart Campuses throughout the week. If you have any questions, please contact the office.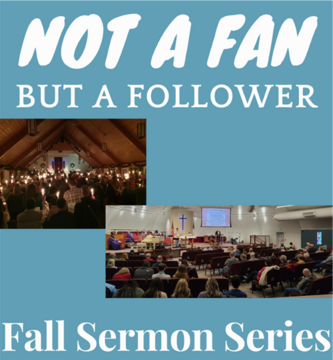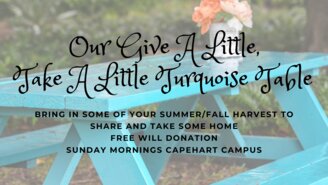 Beginning September 14th, 2022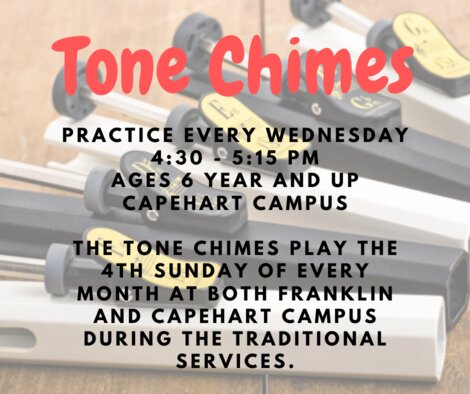 Starting September 14th, 2022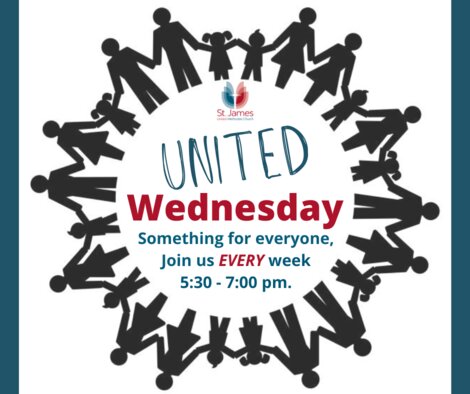 Dinner will start at 5:30 followed by a pastor lead bible study. At that time the children and youth will break off into a group to worship and learn more about God's word.

Blood Drive
The need for blood doesn't take a summer break! Make your appointment for our Red Cross blood drive 9/17/22 from 7am to 12pm at St. James UMC Capehart Campus. Sign up to give at https://rcblood.org/3vDd6Jm. All blood types needed!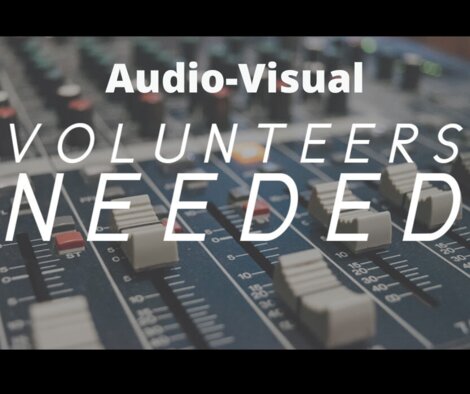 Audio-visual volunteers are needed. Please do not let this overwhelm you. There will be step-by-step training and you will only be asked to work one spot at a time.
~House Sound Operator
~Slide Show Operator
~YouTube Live Operator
If you are interested please contact the office at 402.291.3881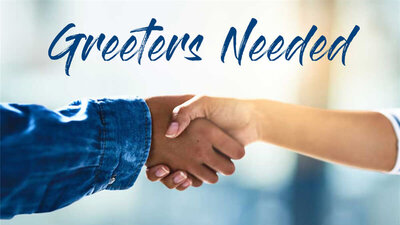 At our Capehart Campus, we are in need of greeters and information counter volunteers. If you are interested in helping please contact Janet Wilberger at 402.578.9739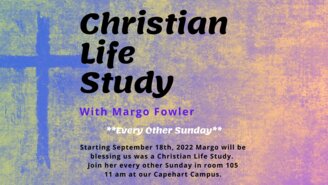 It's that time again!
Time to start cleaning out closets and packing up all your treasures to donate to our fall rummage sale. All items can be dropped off at our Franklin Campus on Thursday, September 29th from 1-6 pm. If you have any questions please contact Marilyn Mikula at 402.319.7138 or June Ethridge at 402.292.1279
Shopping hours:
Friday, September 30th, 9:00 am - 6:00 pm
Saturday, October 1st, 8:00 am - 12:00pm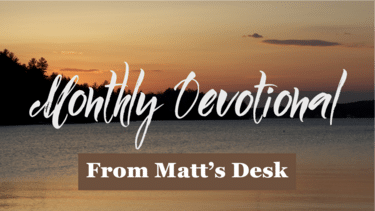 Therefore, if anyone is in Christ, the new creation has come:
The old has gone, the new is here. 2 Corinthians 5:17
Many of us follow some set patterns in our lives. We do our devotions at the same time. We go to work and most generally even follow the same route to work and home. We put exercise in our lives. Make sure the quality family and friend time is in our schedule. Maybe, even our golf time is the same.
My wonderful spouse, Margo, bought me a Planner. It breaks down every day into 15 minute increments. The day starts at 5 am and ends at 8 pm. It truly helps me to better focus on my day. But it also includes some other pieces as well. It asks me to list my Top 3 Goals for the day. What calls do I have to make? What is the most important task that must be fulfilled on that day? It also asks me to ponder who I not only need to touch base with but might need some sort of pick me up. Someone who I think might like to just hear a kind word.
I would invite us to consider what Paul is sharing in the above text. The NEW is here. This is a new day. Many are starting a new week of work. We are at the start of the month, perhaps starting a new school year or a new job or new course in our life.
What Paul is inviting us to do is let go of the old bad habits. Put aside the old worldly desires. What if we took on new goals for this new month: Spiritual Goals?
First – Put Jesus First in all we think, say and do.
Second – Go to God in Prayer 1st, not after we look for worldly insight.
Third – Be present in the Now. Let go of the past. Do not worry about tomorrow. Just be here.
Fourth – Touch base with that "Person" God is putting on your heart to reach out to.
I am excited about September. We see things gearing up for the Fall. New Bible Studies, United Wednesdays, all of our choirs, all of our Groups getting together, dare I say even the new sermon series. And that is just the tip of the Iceberg.
I look forward to seeing all of us in church.
Grace and Peace
Matt
Our address is: 1501 Franklin St, Bellevue, NE 68005, USA