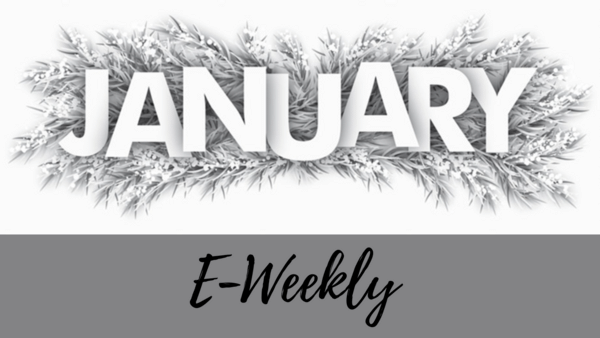 St. James UMC E-Weekly 1.18.23
"Words of Affirmation"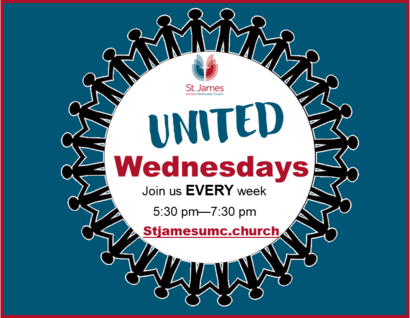 Dinner will start at 5:30, followed by a pastor-led bible study. At that time, the children and youth will break off into a group to worship and learn more about God's word.
Tonight:
ALL EVENTS CANCELLED TONIGHT DO TO WEATHER
Next Week:
The Church will be providing the dinners.
Shepherd's Pie, Salad, Dinner rolls
If you wish to bring a dessert to share, there is always room for more.
Are you enjoying the dinners on Wednesday nights? Please consider bringing a free-will donation to help offset the cost of the meal.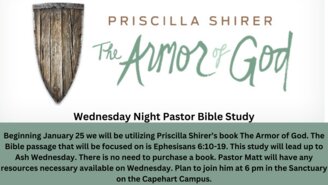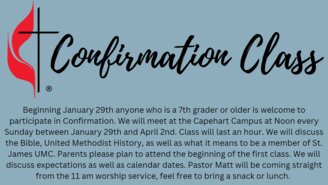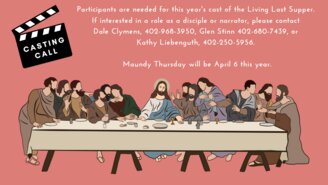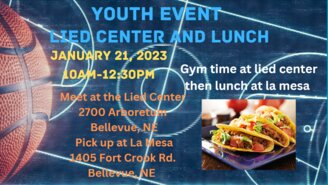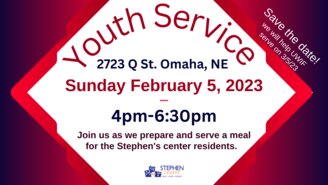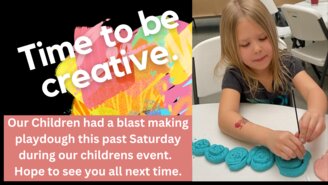 Who is the source of your strength? If you haven't decided by now, you need to decide really quickly, because if the source of your strength is who you're sitting beside you will live a very disappointing life.
If the source of your strength is a number at the bottom of your balance sheet, something will hit your life so hard you can't buy your way out of it, and you will find out really quickly that net worth is a terrible place to put your sense of self-value. If the source of your strength is how people look at you or treat you or think about you, or if the source of your strength is the condition of your health, you will always be susceptible to the elements.
Isaiah says, "He will be a spirit of justice to the one who sits in judgment and a source of strength to those who turn back the battle at the gate."
To make God the source of your strength means you depend on him.
As one psalmist said, "Lift your eyes to the hills. From whence cometh your help? Your help cometh from the Lord, the maker of heaven and earth. He will not suffer your foot to be moved. The Lord which keepeth thee will not slumber nor sleep. The Lord is your keeper. The Lord is your shade upon your right hand. The sun will not smite thee by day, nor the moon by night. He will preserve your soul even forevermore."
Decide today that all your help comes from God and that all your hope is in Jesus. You're not looking to the right, the left, the north, the south, the economy, or a job. God is your source.
~Steven Furtick~
Our address is: 1501 Franklin St, Bellevue, NE 68005, USA