GOODNEWS! NEWSLETTER
December 2021 - January 2021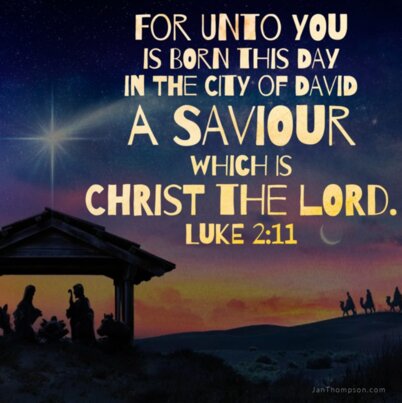 From the Editors desk
A most wonderful time of the year! Christmas trees and lights, gifts, end of year functions and of course the holidays! This is also the time to start slowing down and reflect on the year that's gone by. The golden thread that keeps this all together in our lives is Christ and the very special day we are winding down to. Christmas. In a typo while writing Christmas, I wrote cherish… and isn't that just the perfect word for this time too. It is with all of this in mind that I wish everyone a most relaxing holiday and blessed time whether it be with family or friends. May you keep Christ in Christmas as we should in every day of every month. I hope you find the newsletter informative, entertaining and inspirational. I dare say that with a lot of editing and mental planning the newsletter actually puts itself together, every time! much to my amazement. I thank everyone for reading and sending feedback, I thank everyone for your love and support of our church and I thank God for another year of growth in the church and in my faith life.
- Benita
Minister's meditation: Christmas, a time for togetherness and remembering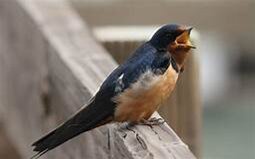 Advent is back! Christmas trees have started blooming bright electric light blossoms. Gifts have been hidden and discovered in the last place anyone will ever look. And Christmas tunes have returned to shopping malls and radio stations, perhaps like swallows sensing that spring and summer are better seasons for "happy holidays" than the White Christmases some like to chirp about.
Not everyone will be chirpy this Christmas, tough … at least not all the time. Watch closely and you may notice someone slipping away, in person or in thought, perhaps? No one will know, you think ...
Then, after a while, they may return again, the frown they left with turned back upside down again, for a while, again, at least. "Ho, ho, ho," they chuckle, in that shirt, you'd never wear out of season. No one knows you think ...
But, you know, don't you? You see him - or her - slipping away, again, all too soon, again - you do know. You see them slipping into that stillness, into that sanctuary, down that spiral staircase, down, down, to a place they have come to believe no one will dare follow.
Upstairs "O come all ye faithful …" Down in the well a black dog wags its tail in a false, seducing welcome … and you respond, with a sad song: "Hello again, hello; Just called to say, hello …"
Upstairs, in halls decked in holly, fa la la la la, it is the season to be jolly, fa la la la la," as if there has been no disconnect between Christmas past and Christmas present. The singing the silly jokes continue, legato, fortissimo!
Slow down, you sigh! "Andante; Andante," slower, still "... take it easy, with me, please; touch me gently, like a summer evening breeze …" O how I miss him, her today. Didn't you know?
As in many homes at this time of year we too now routinely set an extra place at our Christmas dinner table - a seat where no one will sit! We reserve that seat for the memory of that person or persons we most miss - even as we who have stayed behind still eat together, enjoy each other's company and fellowship, together; chirpy together, again! At least for a while … but, who knows how long? Do you know?
Some will be sad, again. Watch and listen closely, and you, too, will see it, hear it. "We should have seen it," we sometimes say too late! You see, not everyone feels chirpy all the time; even as we participate in the joyful jingling of silver spoons substituting … sleighbells, in the summer? "Sleigh bells ring, are you listening"? // We're happy tonight, fa la la la la … "
Are you? Can I sit with you for a while?
Listen! "O Holy Night … the stars are brightly shining It is the night of our dear Savior's birth Long lay the world in sin and e'er pining 'til He appeared and the soul felt its worth A thrill of hope the weary world rejoices For yonder breaks new and glorious morn..."
Fall on your knees! Hear the angels singing! Christ was born so we would still be together again, forever—Amen!
Friends, family, many will soon take their places around the Christmas dinner table again this year. And one or more seats will be empty, again; and one or more will be sad, again … but we will not be apart!
Remember again, that even as we pray in sombre tones before we eat, drink, and be merry, nothing can separate us from the love and comfort of God - even as we remember those of the empty chair, and … those close by and in need of a reassuring cuddle: "Comfort, comfort my people," says your God. "Speak tenderly to Jerusalem, and announce to her that her time of hard service is over, her iniquity has been pardoned, and she has received from the LORD'S hand double for all her sins." (Isaiah 40)! - That's what Christmas is about, you see! "Silent night, holy night; all is calm, all is bright."
Merry Christmas, Loved Ones! We are not alone (Isaiah 41:10)! I hope to give you a (covid safe) hug, soon.
Congregation News!
REVAMP: CATECHISM/MEETING ROOM; SUNDAY SCHOOL ROOM AND MOTHERS' ROOM
The two rooms to the back of the church have seen some changes with the old Sunday school room turned into our Catechism and Meeting room. A new eight-seater table fills the space with room for storage and other resources. The blinds have been removed to expose the beautiful stained glass windows, beautiful, natural light "paintings!" The Parents' Room on the other side, has been cleaned and tidied up, outfitted with a new changing table, toys and a wooden train set. It is my hope that mothers with little ones will enjoy this space while still being part of the service. I have included two photos of our Brice Hall. PAC recently moved out, leaving this beautiful building available again for its original purpose—a classroom for our youngest members! It has given me much joy moving everything back there and setting up for the growing number of Sunday School children. Here's looking forward to many a pleasant morning tea outside this warm friendly hall, on the beautiful table set that was donated to us by a Roseville resident. - Benita
Book Review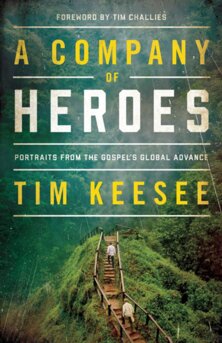 Looking for a Christmas gift that will excite, stimulate and challenge? Why not give a copy of Tim Keesee's 'A Company of Heroes'? It's a dangerous book because it stirs us out of our relatively comfortable lives to enter into what God has done and is doing, in some of the world's difficult places.
Part church history, part travel diary, it's written in a style that seeks to draw lessons from the past and apply them to what God is doing today, in sometimes long-forgotten places.
Here is a small sample from the chapter on Armenia:
Yerevan, Armenia
Sunday, July 23, 2017
"Worshiped with a congregation of Syrian refugees from Aleppo. Pastor Jakob spoke as a pilgrim to pilgrims when he declared that like Abraham by faith they all seek 'a better country' (Heb. 11:16). I believe these Christians see that land more clearly than I do. Their tears and their scars are real, but their joy is real, too.
Fervent prayer and joyful singing filled the place. A sister named Noushik played the keyboard. She could rip the keys with one hand and point heavenward with the other! They sang:
Worthy, worthy, worthy, to receive honour.
You are awesome, God of power, Lord of glory.
Come and fill this place.
The joy of these believers is certainly not because of their circumstances, but it is in and through God who raises the dead. Afterwards, Craig and I went out to lunch with Jakob and his family. Jakob would not let us pay. He kindly, firmly insisted and said with a smile, "Heaven will provide." Our fellowship this afternoon was sweet, and I told him how much it meant to me to share in the joy of worship this morning. Jakob said, "For years I sowed seed in Syria that I am now harvesting in Armenia." There are thousands of Armenian-Syrian refugees in Yerevan. They've shared the trail of tears that brought them here, and now the church will show by witness and acts of mercy the path that will truly and finally bring them home."
A Company of Heroes is available from Reformers Books for $23.99
Heather Brae Update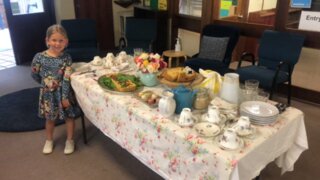 A few weeks ago now, we had a wonderful post-Covid morning tea with most of the residents from Heather Brae attending. Due to some light rain, we moved the garden party to the church foyer and enjoyed the lovely cakes, all dry and cozy! Everyone got the chance to meet new resident Bert and his daughter Nicola. It was a most enjoyable social event, with conversations reminiscing about the past, discussing our current pandemic and what the future might look like mixed with light get-to-know-you chats and even a few jokes! Now we are preparing for the Christmas BBQ and, Lord willing, it will be enjoyed in the HB gardens again.
Roseville Presbyterian Church
Our address is: 28 Lord St, Roseville NSW 2069, Australia