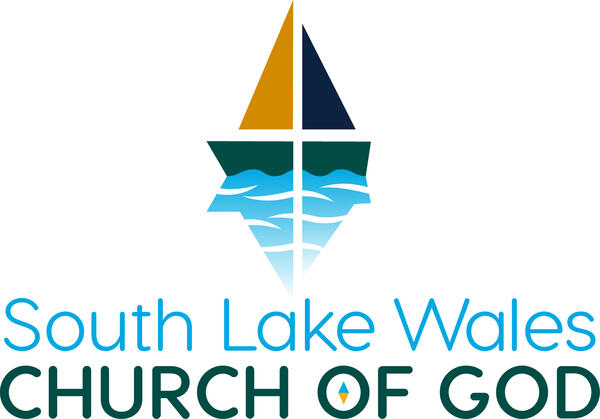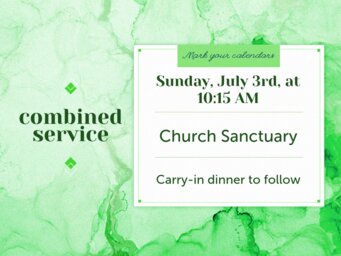 Today ~ stay and eat with us.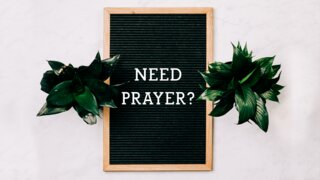 Contact the church office at 863.638.1019 or office@slwcog.com to update your prayer requests.
- Benson, Heather – health issues (Cheryl Benson's daughter-in-law)
- Birgit – cornea transplant surgery on July 8th (Linda Fasel & Cyndi Earley's friend)
- Curtis, Darrel – stage 4 kidney disease
- Darr, Joyce – health issues
- Dylina, Lisa – pending heart surgery (Liz Tingley's mom)
- First Responders
- Fischer, Leslie – stage 5 kidney failure (Sherry Cristini's sister-in-law)
- Front Line Health Care Workers
- Gunter, Jean – recovering from heart surgery (Linda Martin's friend)
- Hickey, Raymond – cancer (son of Jim & Susan Black)
- Holeton, Al – health issues
- Mann, Reece – cancer (Joyce Collins' nephew)
- Munoz, Mary – chemo treatments
- Ritchey, Kim – many health issues
-Robinson, Ja'Quan - pending surgery
- Sellwood, Mark – cancer (Alice Neill's neighbor)
- Sikora, Kaci – pancreatitis – (Dewey & Kathy Westerburg's granddaughter)
- Singer, David – stage 4 kidney failure
- Spencer, Lisa's dad – health issues
- Stokes, Bob and June – many health issues
- Storer, Bett – health issues (Linda Marino's friend)
- Weber, Evelyn – recovering from broken arm
- Westerburg, Dewey – health issues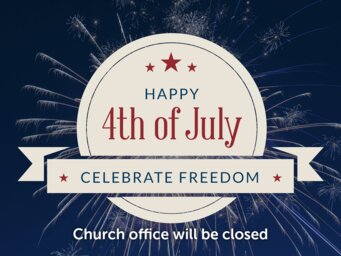 The church office will be closed on Monday, July 4th.
"Christmas" in July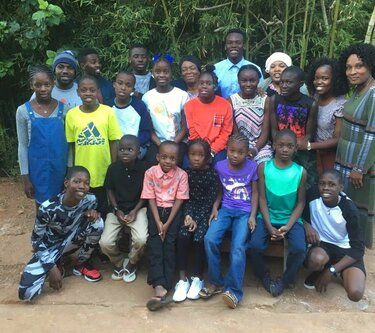 The "House of Blessing" orphanage in Haiti, who we support and partner with, is in need of some basic clothing for the children. Please consider helping by purchasing one or more of the items listed below. Items may be deposited in the barrels located in the dock/café. The last Sunday to bring gifts is July 17th. Thank you!
Girls
underwear sizes 4, 6, 8, 10, 12, and 14
white and/or colors undershirts in sizes 6, 8, 10, 12, and 14
socks in white, navy, light blue, pink, red, and black
Boys
underwear sizes 6, 8, 10, 12, 14, and 16
white and/or gray undershirts in sizes 6, 8, 10, 12, 14, and 16
socks in gray, black, navy, brown, ivory, and white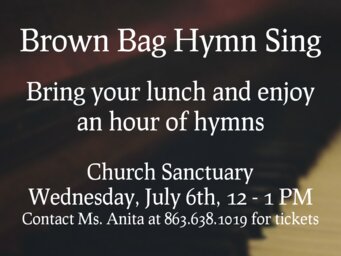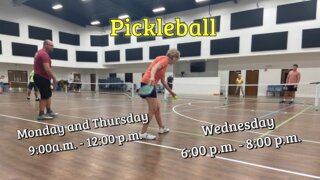 Sabbatical
"Rest from work for a specified period of time" as we see referenced in our Bibles.
Our church is observing a sabbatical, a rest from work, for the month of July. This simply means we will have a limited number of activities to allow staff and volunteers a time to rejuvenate. Sunday morning worship services have not changed.
Pray with us as we plan for the next year of events that are scheduled to begin in August.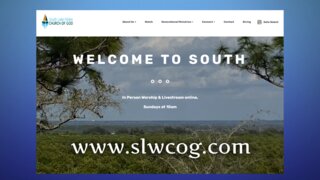 Connect with us. Do you want to know who we are, where we are going, what we are doing, and how to be involved? Visit our website for all of these answers and more.
Let us get to know you!
Please take a moment to send us your information so that we may stay connected with you. Your information is carefully managed and protected.
How did you hear about us?
South
863.638.1019
52 members • 46 followers