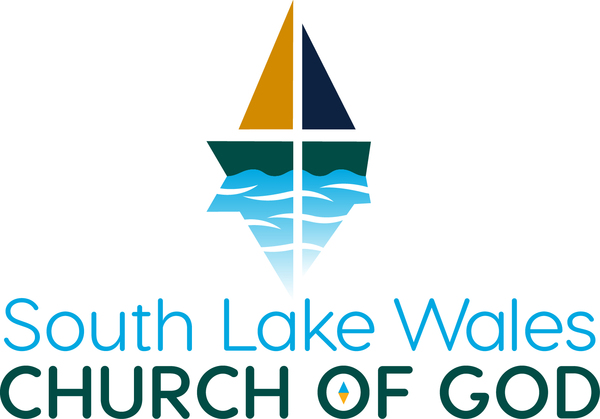 The Compass Newsletter
August 26, 2022
Kentucky Disaster Relief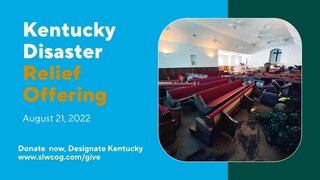 We are working to organize a Disaster Relief Team to travel to Kentucky ... detailed information will be shared as soon as we have it. Stay tuned.
Thank you for the generous offering for the Kentucky Disaster Relief. The total received so far is $3316. Thanks.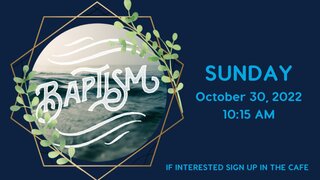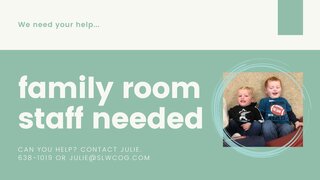 We need your help to staff our family room during the 10:15 AM worship service on Sundays and Wednesday evenings 6-7 PM. We need volunteers -- just like you -- to play with and hold our newborns through 3 years of age.
Contact Julie for additional information at 863-638-1019 or julie@slwcog.com.
Wednesday Evening Opportunities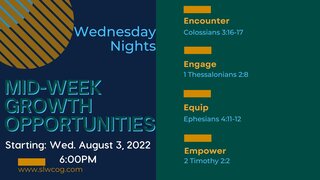 Wednesday evening growth opportunities are back! We are excited to offer something for everyone in the family: adult Bible studies with Pastor Chad; South Youth (grades 6-12); South Kids (grades K-5); Family Room (ages birth-4); and pickleball.
We have a place for you!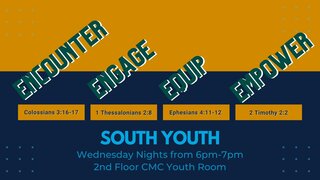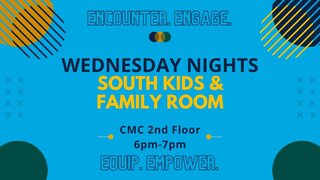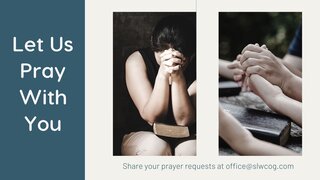 Contact the church office at 863.638.1019 or office@slwcog.com to update your prayer requests.
- Benson, Heather – health issues (Cheryl Benson's daughter-in-law)
- Collins, Lorena – knee and back issues
- Curtis, Darrel – stage 4 kidney disease
- Darr, George – recovering from surgery
- Darr, Joyce – health issues
- Educators
- First Responders
- Fischer, Leslie – stage 5 kidney failure (Sherry Cristini's sister-in-law)
- Front Line Health Care Workers.
- Hickey, Raymond – cancer and broken leg (son of Jim & Susan Black)
- Hinton, Gail – passing of her daughter-in-law, Emily
- Holeton, Al – health issues
- Hunt, Dolly – liver & kidney issues
- Lielani – unspoken (Edith Garrett's daughter)
- Mann, Reece – cancer (Joyce Collins' nephew)
- Sellwood, Mark – cancer (Alice Neill's neighbor)
- Sikora, Kaci – pancreatitis – (Dewey & Kathy Westerburg's granddaughter)
- Sophia – cancer (Diane Peace's niece's granddaughter)
- Singer, David – stage 4 kidney failure.
- Stoddard, Dick – stage 4 lung cancer and COPD (Bob Bogart's friend)
- Stokes, Bob and June – many health issues
- Storer, Betty – health issues (Linda Marino's sister)
- Thompson, Chad – pancreatic cancer (Marilyn Thompson's son)
- Thompson, Emmy – recovering from knee replacement surgery
- Warner University Faculty, Staff and Students
- Westerburg, Dewey - health issues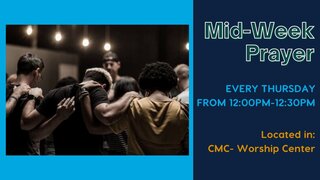 This Week South Kids At Home
Leading our kids spiritually is vitally important. Each week you can implement what your Kids are learning at HOME. Click the picture above to download the LifeWay kids app. It's free! Select Gospel project kids. Then your family can choose from games, coloring pages and activities to enhance what you're learning each Sunday in South Kid's.
We Have a Winner
Congratulations to Patricia Dunn as the winner of the quiz in the CWC Newsletter.
Be with Jesus. Become Like Jesus. Do what Jesus Did.
Our address is: 210 Presidents Dr, Lake Wales, FL, 33859