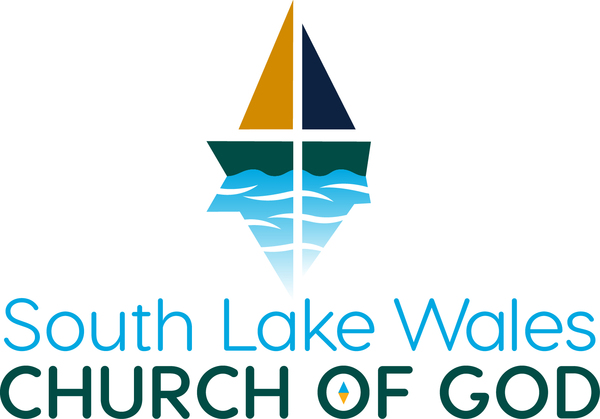 The Compass Newsletter
September 15, 2022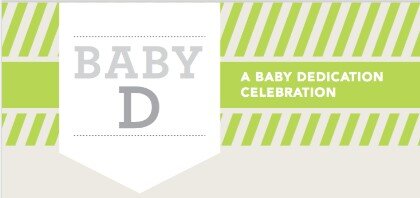 Baby Dedication Sunday will be on, October 16, 2022, during the 10:15 worship service. It is important as a church we surround these parents and families to be a consistent source of encouragement, strength and resources as they raise their child.
If you would like to participate in the service, please contact us at office@slwcog.com or 863-638-1019.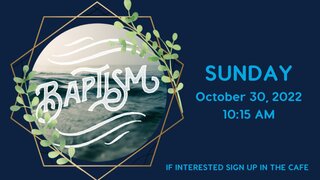 If you are interested in being baptized or have questions, please contact us at office@slwcog.com and call 863-638-1019.
Mission Trip to Kentucky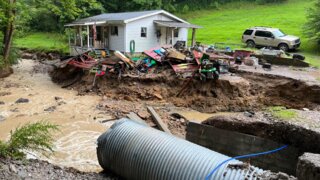 We are working to organize a mission trip to travel to Kentucky and assist with the clean up and rebuilding following the flood. We will be leaving on Thursday, October 20th and return on Monday, October 24th. Are you interested in going? Sign up at: office@slwcog.com or 863-638-1019.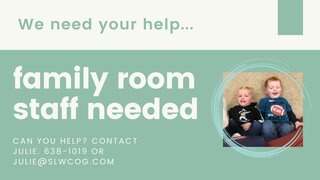 We need your help to staff our family room during the 10:15 AM worship service on Sundays and Wednesday evenings 6-7 PM. We need volunteers -- just like you -- to play with and hold our newborns through 3 years of age.
Contact Julie for additional information at 863-638-1019 or julie@slwcog.com.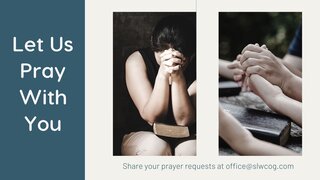 Contact the church office at 863.638.1019 or office@slwcog.com to update your prayer requests.
- Collins, Lorena – knee and back issues
- Curtis, Darrel – stage 4 kidney disease
- Darr, George – recovering from surgery
- Darr, Joyce – health issues
- Educators
- Fair, Shirley – back issues
- First Responders
- Fischer, Leslie – stage 5 kidney failure (Sherry Cristini's sister-in-law)
- Front Line Health Care Workers.
- Hickey, Raymond – cancer and broken leg (son of Jim & Susan Black)
- Holeton, Al – health issues
- Horn, Ron – congestive heart failure
- Hunt, Dolly – liver & kidney issues
- Huntsman, Tony – health issues
- Linamen, Larry – infection on brain and tumor on lung (Shirley Fair's brother)
- Mann, Reece – cancer (Joyce Collins' nephew)
- Sellwood, Mark – cancer (Alice Neill's neighbor)
- Sikora, Kaci – pancreatitis – (Dewey & Kathy Westerburg's granddaughter)
- Sophia – financial assistance for parents (Diane Peace's niece)
- Singer, David – stage 4 kidney failure
- Stoddard, Dick – stage 4 lung cancer and COPD (Bob Bogart's friend)
- Stokes, June – biopsy scheduled for September 19
- Storer, Betty – health issues (Linda Marino's sister)
- Thompson, Chad – pancreatic cancer (Marilyn Thompson's son).
- Varda, Barbara – blood issues (Linda Golack's friend)
- Warner University Faculty, Staff and Students
- Westerburg, Dewey – health issues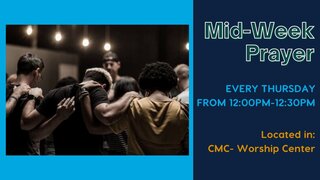 We believe in the power of prayer! Stop and pray with us every Thursday at noon right were you are or in the sanctuary/CMC. Just Pray!
Thank you for Donations!
CWC would like to express a big THANK YOU for the generous donations you gave on Sunday for the cinnamon rolls. They only had seven rolls left over. The donations (minus expenses) was a profit of $664.10 that will help support their two children of promise. Thanks!
Wednesday Evening Opportunities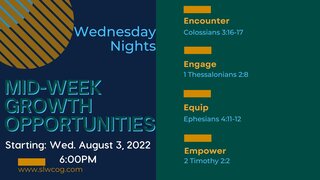 Wednesday evening growth opportunities are back! We are excited to offer something for everyone in the family: adult Bible studies with Pastor Chad; South Youth (grades 6-12); South Kids (grades K-5); Family Room (ages birth-4); and pickleball.
We have a place for you!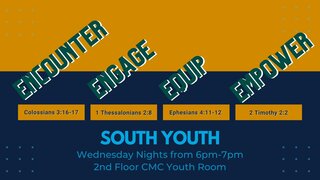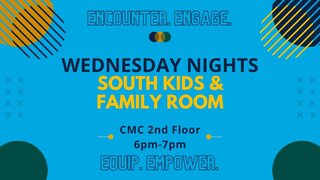 Be with Jesus. Become Like Jesus. Do what Jesus Did.
Our address is: 210 Presidents Dr, Lake Wales, FL, 33859