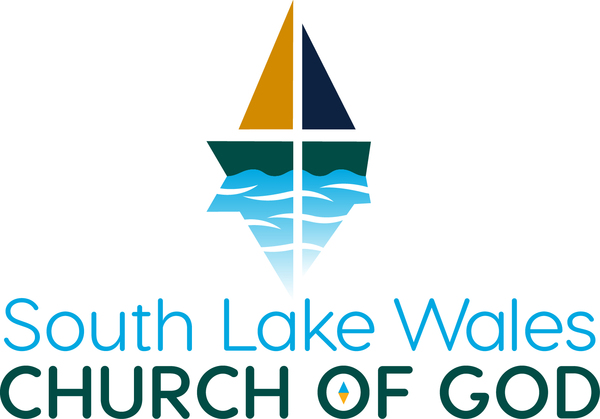 The Compass Newsletter
September 22, 2022
KENTUCKY WORK TRIP We have details to share with you about our Kentucky work trip! We will have a short -- very short -- meeting on Wednesday, September 28th at 5:30 p.m. We will be leaving on Thursday, October 20, 2022, and return on Monday, October 24, 2022. The trip is approximately 850 miles and 12 1/2 hours. We will only take one day to drive the distance. The church is going to rent a van so the work team can enjoy riding together. We will be staying at the Living Waters Church in Hazard, KY (Perry County). The church has offered their Sunday School rooms for sleeping on the floor, bathroom facilities are available, and we will fix meals in their kitchen. We plan to eat breakfast at the church, send workers to the worksite with "sack" lunches, and another hot meal for supper at the church. We are still working on locating shower facilities. We will be working in the Perry County area doing mostly inside work, such as laying sub flooring and hanging drywall. The South We own and will be taking an air compressor, nail gun, and staple gun. If you have tools that would be useful, please consider taking them (hammer, gloves, tape measure, etc.). We anticipate the temperature will be 60s during the day and dip down to the 40s during the night Each person on the trip will need: money for food on the drive to KY and the drive home bedding - air mattress (if desired), pillows, sleeping bag, sheets-blankets personal hygiene items - towels, soap, shampoo, etc.  appropriate clothing for the work listed - closed toe shoes, jeans, sweatshirt, t-shirt, etc. tools As with all mission trips in foreign countries or here at home there is a cost. It will cost each team member $300 for this trip. If you have the desire to go and work but do not have the money, please see Pastor Chad for the partial scholarships available. It is very important that we know if you are still committed to participating on this KY work trip -- it is sure to be a great serving experience!  Please RSVP to me by email or phone or text or in person. julie@slwcog.com
KENTUCKY Wk Trip
We have details to share with you about our Kentucky work trip! We will have a short -- very short -- meeting on Wednesday, September 28th at 5:30 p.m.We wil...
youtu.be
Kentucky Work Trip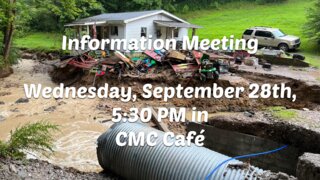 WOW! What an opportunity to serve. It's not too late to sign up to share in this experience -- sign up with julie@slwcog.com.
If you are unsure if this type of trip is for you, come to the information meeting on Wednesday, September 28, at 5:30 PM in the café.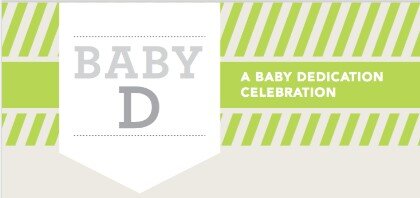 Baby Dedication Sunday will be on, October 16, 2022, during the 10:15 worship service. It is important as a church we surround these parents and families to be a consistent source of encouragement, strength and resources as they raise their child.
If you would like to participate in the service, please contact us at office@slwcog.com or 863-638-1019.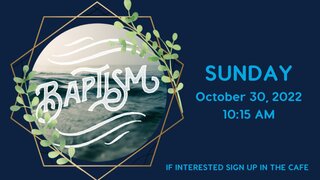 If you are interested in being baptized or have questions, please contact us at office@slwcog.com and call 863-638-1019.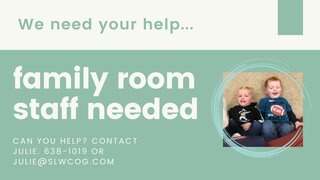 We need your help to staff our family room during the 10:15 AM worship service on Sundays and Wednesday evenings 6-7 PM. We need volunteers -- just like you -- to play with and hold our newborns through 3 years of age.
Contact Julie for additional information at 863-638-1019 or julie@slwcog.com.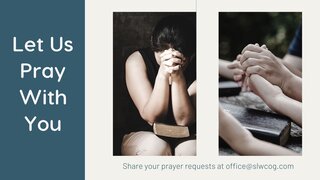 Contact the church office at 863.638.1019 or office@slwcog.com to update your prayer requests.
- Curtis, Darrel – stage 4 kidney disease
- Darr, George – recovering from surgery
- Darr, Joyce – health issues
- Denby, Zack – passing of his father
- Educators
- First Responders
- Fischer, Leslie – stage 5 kidney failure (Sherry Cristini's sister-in-law)
- Front Line Health Care Workers
- Hamilton, Gary – health issues (Sara Bogart's nephew)
- Hickey, Raymond – cancer and broken leg (son of Jim & Susan Black)
- Holeton, Al – health issues
- Horn, Ron – congestive heart failure
- Hunt, Dolly – liver and kidney issues
- Huntsman, Tony – health issues
- Linamen, Larry – infection on brain and tumor on lung (Shirley Fair's brother)
- Mann, Reece – cancer (Joyce Collins' nephew)
- Penn, Adda – lap band surgery (Susan Black's friend)
- Sellwood, Mark – cancer (Alice Neill's neighbor)
- Sikora, Kaci – pancreatitis – (Dewey & Kathy Westerburg's granddaughter)
- Sophia – financial assistance for parents (Diane Peace's niece)
- Singer, David – stage 4 kidney failure
- Stoddard, Dick – stage 4 lung cancer and COPD (Bob Bogart's friend)
- Storer, Betty – health issues (Linda Marino's sister)
- Thompson, Chad – pancreatic cancer (Marilyn Thompson's son).
- Varda, Barbara – blood issues (Linda Golack's friend)
- Warner University Faculty, Staff and Students
- Westerburg, Dewey – health issues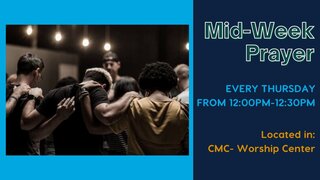 We believe in the power of prayer! Stop and pray with us every Thursday at noon right were you are or in the sanctuary/CMC. Just Pray!
Wednesday Evening Opportunities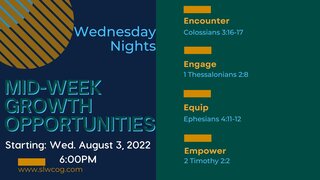 Wednesday evening growth opportunities are back! We are excited to offer something for everyone in the family: adult Bible studies with Pastor Chad; South Youth (grades 6-12); South Kids (grades K-5); Family Room (ages birth-4); and pickleball.
We have a place for you!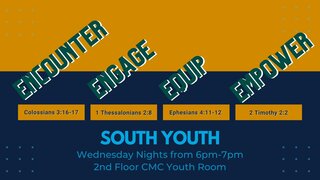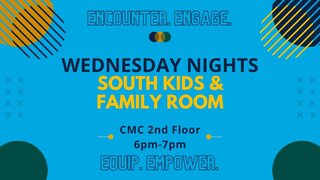 Be with Jesus. Become Like Jesus. Do what Jesus Did.
Our address is: 210 Presidents Dr, Lake Wales, FL, 33859