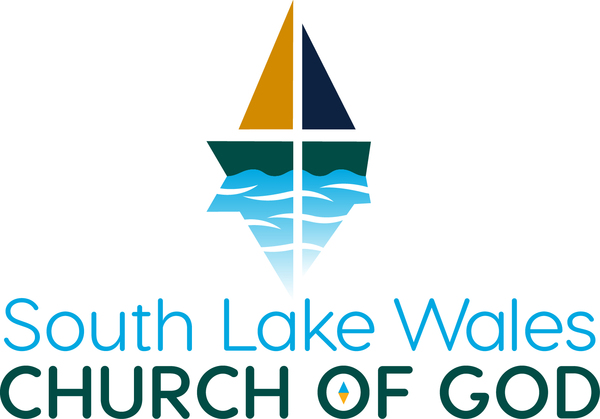 The Compass Newsletter
February 16, 2023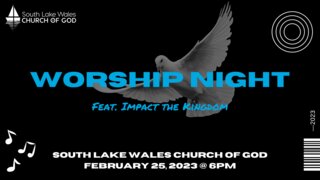 Plan to come spend an evening of worship with us in the CMC Worship Center.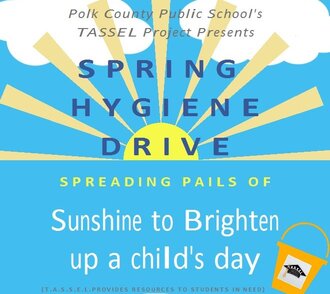 We are participating in the Hygiene Drive for the Polk County Public Schools Social Work Department's TASSEL Program. Last year they were able to assist 4,000 students and this year they have already helped over 5,000 students.
Can you help? Below are some of the suggested needed items:
bar soap and wash cloth
toothpaste and toothbrush
deodorant
hair brush/comb
feminine products
shampoo/conditioner
trinkets/small toys
activity books
back pack
We will be collecting on Sundays, February 26th, March 5th, and March 12th to help these young students. ~Thank you.
Senior Adult Sunday School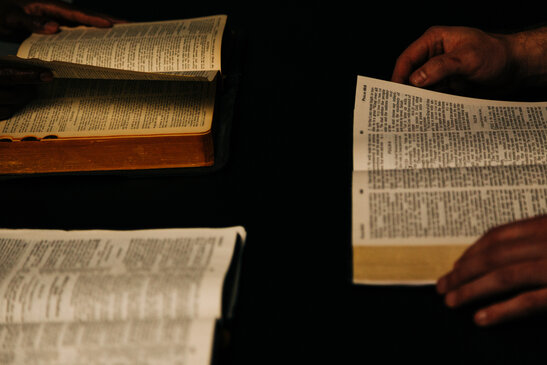 Senior Adult Sunday School
Sunday mornings at 10:15 AM in the Sanctuary
(following the 9:00 AM worship service)
Bring your Bible, notebook, and a pen.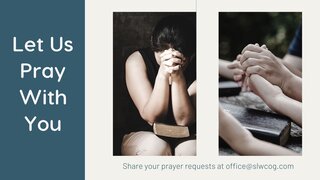 Contact the church office at 863.638.1019 or office@slwcog.com to update your prayer requests.
- Albrecht, Sara – new job opportunity (daughter of Al & Jan Bordine)
- Alexander, Laura Grace – cancer (friend of Sara Bogart)
- Armed Force personnel
- Bordine, Jim – recovering from foot surgery (son of Al & Jan Bordine)
- Caregivers for loved ones
- Chistison, Daniel – addiction (Jody Praklet's son-in-law)
- Curtis, Darrel – stage 4 kidney disease
- Dunn, Patricia – health issues
- Durham, Carolyn – health issues
- Educators
- First Responders
- Hager, Andy – pending back surgery
- Hamilton, Gary – health issues (Sara Bogart's nephew)
- Hickey, Raymond – cancer (son of Jim & Susan Black)
- Holeton, Al – health issues
- Jackson, Don – passing of his wife, Ruthanne
- Nedialkoo, Zachary – direction (Jody Praklet's grandson)
- Pratt, Michael – health issues
- Schrecker, Samantha – Guillain-Barre' syndrome (Terri Hofstrom's niece)
- Scott, Charlie – stage 3 lung cancer (Chris Scott's uncle)
- Sikora, Kaci – pancreatitis – (Dewey & Kathy Westerburg's granddaughter)
- Singer, David – beginning dialysis
- Stoddard, Dick – stage 4 lung cancer and COPD (Bob Bogart's friend)
- Stought, Udora – breast cancer
- Turner, Alice – dementia (Michael Turner's mom)
- Vickey, Bruce – macular degeneration.
- Warner University Faculty, Staff and Students
- Westerburg, Dewey – health issues
- Wilcox, Robert – Parkinson's disease (Joan Wilcox's brother)
- Wilson, Dan & Diana – health issues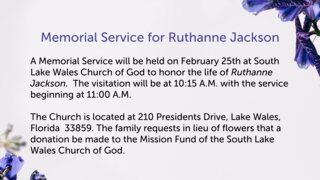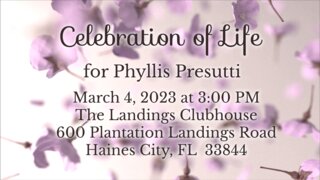 Grief Prayer Group Starting March 2nd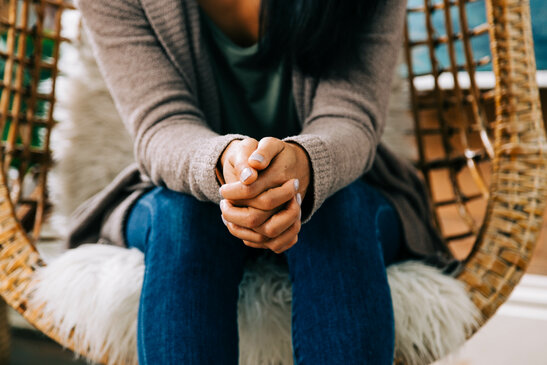 Are you learning to deal with grief and would like to meet, share, and pray with others in a similar season of life? The Grief Prayer Group will begin meeting on Thursday, March 2nd, 2:00 - 3:00 pm in the sanctuary annex for eight weeks led by Bill Power and Dave Thomas.
Sign up sheet in the lobby. Note this is not the "Grief Share" program.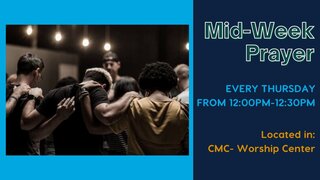 We believe in the power of prayer! Stop and pray with us every Thursday at noon right where you are or in the sanctuary/CMC.
Just Pray!
Be with Jesus. Become Like Jesus. Do what Jesus Did.
Our address is: 210 Presidents Dr, Lake Wales, FL, 33859