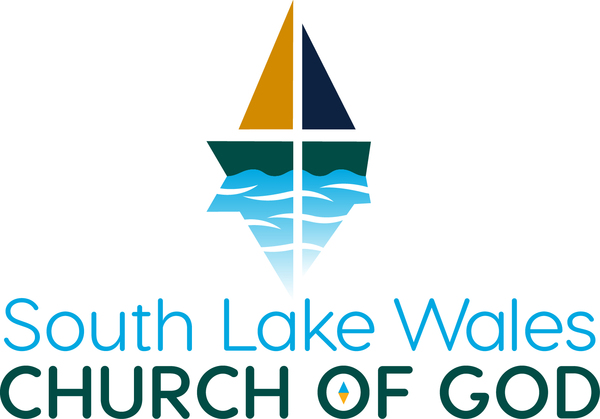 The Compass Newsletter
February 23, 2023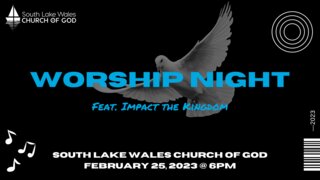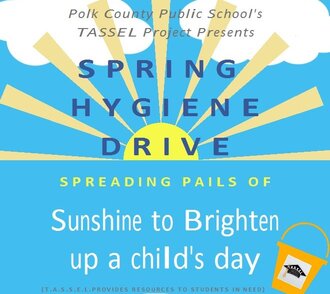 We are participating in the Hygiene Drive for the Polk County Public Schools Social Work Department's TASSEL Program. Last year they were able to assist 4,000 students and this year they have already helped over 5,000 students.
Can you help? Below are some of the suggested needed items:
bar soap and wash cloth
toothpaste and toothbrush
deodorant
hair brush/comb
feminine products
shampoo/conditioner
trinkets/small toys
activity books
back pack
We will be collecting on Sundays, February 26th, March 5th, and March 12th to help these young students. ~Thank you.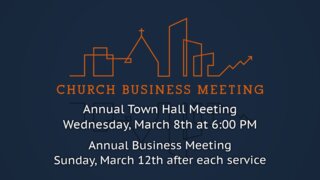 If you are not able to attend the Annual Business Meeting, absentee ballots (and instructions) will be available on Sunday, March 5th, in both the dock and café. The absentee ballots must be returned to the church office no later than Friday, March 10th at noon.
Elder Nominees
The elder nominees are listed below in alphabetical order. Please read and prayerfully consider each nominee in preparation for the Annual Meeting on Sunday, March 12th, following each service. All of the nominees are able to serve a 3-year Elder term.
Elder Nominee: Dr. Shawn Craigmiles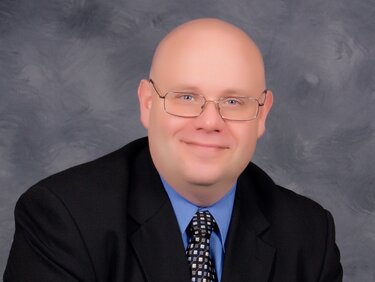 Personal Information
I married Janet Catherine Hochstadter in 1995. We are preparing to celebrate 28 years together this June 17th.
I have served within the church…
I have pastored churches in Peoria, Illinois and Wausau, Wisconsin before returning to Trinity Evangelical Divinity School for further education. I completed doctoral studies at Asbury Theological Seminary in Wilmore, KY, and while doing so I served as both a deacon and a youth minister at Mount Freedom Baptist church.
I then returned to bi-vocational pastoral work, pastoring at Clover Bottom Baptist Church while teaching as an adjunct professor at Alliance Theological Seminary in Nyack, New York. I accepted a full-time professor position in the Biblical Studies and Church Ministry department of Warner University in 2018.
I am currently attending South Lake Wales Church of God, where I have taught the adult bible study on Sunday mornings. I am also this year's chairperson of the Board of Elders.
Favorite Scripture Verse
Probably Ephesians 2:5, which, in the KJV as I originally memorized it, was part of 2:1.
Personal Interests
I enjoy growing various flowers and plants around our home. I enjoy fellowship and playing various board games with my wife and others.
Elder Nominee: Tommy Frank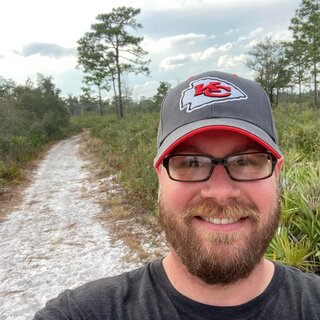 Personal Information
I have been attending "South" for several years along with my parents, Terry and Trudy Frank, and my brother, Tim. I am married to Faith (Gallion). I am the Director of the Lake Wales Arts Center. We reside in Lake Wales.
I have served within the church…
In the past, I have served mostly in leadership positions in youth groups. I have also served as a college-aged youth intern/counselor. Currently, I serve with the video tech team, the pickleball activities, and creative projects.
Favorite Scripture Verse
Just one?!
"but those who hope in the Lord will renew their strength. They will soar on wings like eagles; they will run and not grow weary, they will walk and not be faint." ~ Isaiah 40:31
~ Jeremiah chapter 18
Personal Interests
Art, golf, going to the movies, and making observations about our culture.
Elder Nominee: Joanna Hoag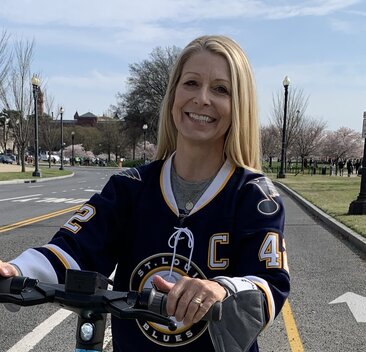 Personal Information
I'm a Wife, Mom, and a Daughter......which I take very seriously. I have been married to the love of my life, David, for 36 years. He is a man I truly admire for his heart and care for me and our family. He loves me and has stretched me over the years through our many adventures. We have 2 amazing daughters, who have brought 2 amazing Sons-in-law into our lives. Our oldest Jamie and her husband Ryan live with our 2 granddogs in Virginia. Our youngest Joni and her husband Scott and our other granddog live in Texas. My parents live in Ohio. We came to South because of our work at Warner.
I have served within the church…
Locally, I serve in the Coffee Ministry most Sundays. I also helped to decorate the church for Christmas this year.
Favorite Scripture Verse
"He will cover you with His feathers, and under His wings you will find refuge." ~Psalm 91:4
Personal Interests
I love doing life/adventuring with my husband, David, being with family, and reading. I am an Ohio State Buckeye fan.
Elder Nominee: Gail Quam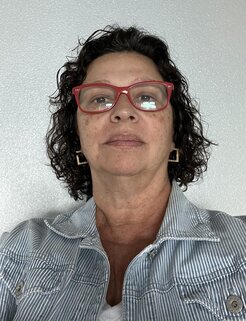 Personal Information
I am married to Rob Quam and have been for 35 years. He is the rock of our family and the Director of Lake Wales Care Center. We have two children, Kirby and Amanda, one daughter in law, Emilie, plus grandchildren. I am an educator and have served in elementary schools for 35 years before retiring.
I have served within the church…
In the past, I have served in children's ministries. Currently I am serving as a leader of the Mercy Ministry and a teller.
Favorite Scripture Verse
I love Jeremiah 29:11 and being able to trust the Lord to direct my path.
I also love Colossians 3:12, "Therefore, as God's chosen people, holy and dearly loved, clothe yourselves with compassion, kindness, humility, gentleness and patience."
Personal Interests
I enjoy being with family, outside in general, kayaking, baking, and spending time with my dog.
Elder Nominee: Chris Scott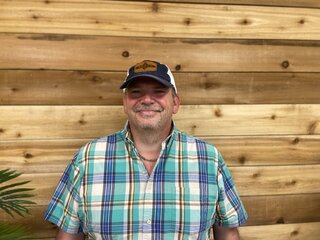 Personal Information
I have been married to the same beautiful woman, Angel, for 27 years. We have 2 children: our oldest is Christopher and our beautiful daughter Courtney.
I have served within the church…
I have held various positions here at South. I have been Head Usher of second service for more than 8 years. I have been on the Missions board and the response team.
Favorite Scripture Verse
But if serving the Lord seems undesirable to you, then choose for yourselves this day whom you will serve, whether the gods your ancestors served beyond the Euphrates, or the gods of the Amorites, in whose land you are living. But as for me and my household, we will serve the
Lord." ~Joshua 24:15
Personal Interests
I love spending time with my family and friends. There is nothing like being intentional and
fellowshipping together.
2023-2024 Proposed Budget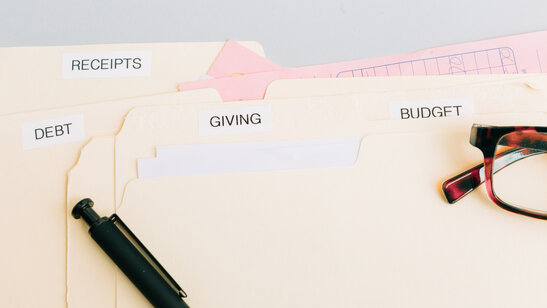 The 2023-2024 proposed budget link has been attached for your review (click the blue hyperlink to view the budget).
The Elder board is also presenting a Motion To Approve Reserve Fund Expenditure Capital Repairs: The Elders present to the members of South Lake Wales Church of God a motion allowing $75,000.00 of reserve funds (held in an investment account) to be utilized for hurricane repair, replacing the roof of building 2, painting the exteriors of both the Sanctuary and building 2, drainage and landscaping.
The proposed budget and motion to approve the reserve fund expenditure will appear on the ballet for approval in the Annual Business meeting on Sunday, March 12th after each service.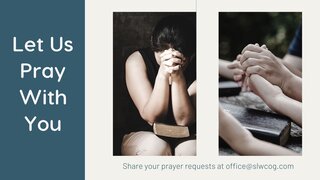 Contact the church office at 863.638.1019 or office@slwcog.com to update your prayer requests.
- Alexander, Laura Grace – cancer (friend of Sara Bogart)
- Armed Force personnel
- Caregivers for loved ones
- Carey, Janet – macular degeneration
- Chistison, Daniel – addiction (Jody Praklet's son-in-law)
- Curtis, Darrel – stage 4 kidney disease
- Dunn, Patricia – health issues
- Durham, Carolyn – health issues
- Educators
- First Responders
- Hager, Andy – pending back surgery
- Hamilton, Gary – health issues (Sara Bogart's nephew)
- Holeton, Al – health issues
- Martin, Linda – heart issues
- Nedialkoo, Zachary – direction (Jody Praklet's grandson)
- Pratt, Michael – health issues
- Schrecker, Samatha – Guillain-Barre' syndrome (Terri Holstrom's niece)
- Scott, Charlie – stage 3 lung cancer (Chris Scott's uncle)
- Sikora, Kaci – pancreatitis – (Dewey & Kathy Westerburg's granddaughter)
- Singer, David – dialysis
- Stoddard, Dick – stage 4 lung cancer and COPD (Bob Bogart's friend)
- Stought, Udora – breast cancer
- Turner, Alice – dementia (Michael Turner's mom)
- Vickey, Bruce – macular degeneration
- Warner University Faculty, Staff and Students
- Westerburg, Dewey – health issues
- Wilcox, Robert – Parkinson's disease (Joan Wilcox's brother)
- Wilson, Dan & Diana – health issues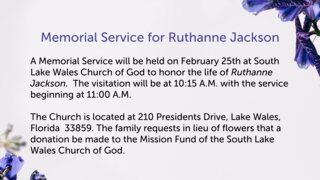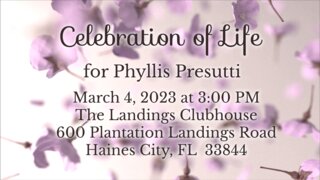 Grief Prayer Group Starting March 2nd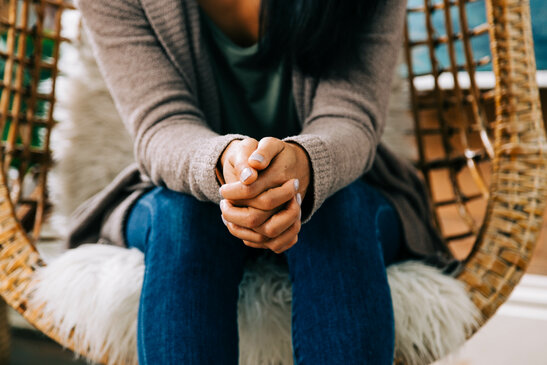 Are you learning to deal with grief and would like to meet, share, and pray with others in a similar season of life? The Grief Prayer Group will begin meeting on Thursday, March 2nd, 2:00 - 3:00 pm in the sanctuary annex for eight weeks led by Bill Power and Dave Thomas.
Sign up sheet in the lobby. Note this is not the "Grief Share" program.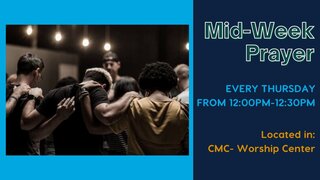 We believe in the power of prayer! Stop and pray with us every Thursday at noon right where you are or in the sanctuary/CMC.
Just Pray!
Be with Jesus. Become Like Jesus. Do what Jesus Did.
Our address is: 210 Presidents Dr, Lake Wales, FL, 33859