Weekly Update ~ Últimas Noticias Semanales
December 31, 2021/ El 31 de diciembre de 2021
Worship Schedule-Horario de Misas
Sunday Holy Eucharist in English on January 2nd at 9am in person and online at this Zoom link. The pass code for this service is:.
Sagrada Eucaristía en español, domingo el 2 de enero a las 12:30pm en persona y en línea en este enlace de Zoom. El código de acceso para este servicio es: .
The lectionary for this Sunday is available here. El leccionario de éste domingo se encuetra aquí.
With COVID numbers dramatically increasing,
please wear a mask at all times at church, and socially distance yourself from others. Those who are not fully vaccinated, or who have underlying medical conditions which put them at higher risk for severe complications from COVID infection, should participate in worship at St. Peter's/San Pedro through a virtual offering. Thank you!
Con los números de COVID aumentando drásticamente,
Por favor, use una máscara en todo momento en la iglesia y aléjese socialmente de los demás. Aquellos que no están completamente vacunados, o que tienen condiciones médicas subyacentes que los ponen en mayor riesgo de complicaciones graves por la infección COVID, deben participar en el culto de St. Peter's/San Pedro
a través de una ofrenda virtual. Gracias!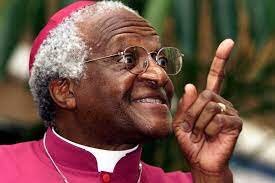 In Memory of Archbishop Tutu/En memoria de Arzobispo Tutu
Almighty God, with whom still live the spirits of those who die in the Lord: we give thanks for the life and witness of your servant Desmond Mpilo Tutu, who sought to follow Jesus of Nazareth in God's way of love, and showed us how to live God's dream as children of the one God and creator of all. Give us grace and strength to honor his legacy with lives re-dedicated to the work of racial justice and reconciliation, learning to live together as the children and family of God, no longer hurting each other or God's creation, but together living the dream God intended; through Jesus Christ our Savior. Amen.
Dios Todopoderoso, con quien aún viven los espíritus de los que mueren en el Señor: damos gracias por la vida y el testimonio de tu siervo Desmond Mpilo Tutu, que buscó seguir a Jesús de Nazaret en el camino del amor de Dios, y nos mostró cómo vivan el sueño de Dios como hijos del único Dios y creador de todos. Danos gracia y fuerza para honrar su legado con vidas dedicadas nuevamente al trabajo de la justicia racial y la reconciliación, aprendiendo a vivir juntos como hijos y familia de Dios, ya no lastimándonos unos a otros ni a la creación de Dios, sino viviendo juntos el sueño de Dios. destinado a; por Jesucristo nuestro Salvador. Amén.
The bells of St. Peter´s/San Pedro will toll today at noon for 10 minutes in honor of the life of Archbishop Tutu. Las campanas de San Pedro / San Pedro tañerán hoy al mediodía durante 10 minutos en honor a la vida del Arzobispo Tutu.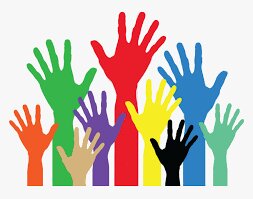 2022 Stewardship Campaign/Campaña de Mayordomoía de 2022
The 2022 St. Peter´s/San Pedro Stewardship Campaign has begun! Pledge forms are available at the back of the church and are being sent in the mail to parishioners as well. Join us in supporting our ministries in our community! Thank you!
¡La Campaña de Mayordomía San Pedro / San Pedro 2022 ha comenzado! Los formularios de compromiso están disponibles en la parte trasera de la iglesia y también se envían por correo a los feligreses. ¡Únase a nosotros para apoyar nuestros ministerios en nuestra comunidad! ¡Gracias!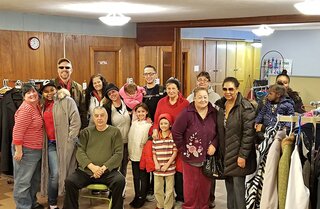 Coat Closet on 1/8-Almario de Abrigos el 8 de enero
St. Peter´s/San Pedro Coat Closet final distribution day will take place on Saturday, January 8th from 9am to 12pm. Set up will take place on Friday, January 7th from 9pm to 10pm. A new supply of coats has been donated by an area dry cleaning company! Please help us help our neighbors by volunteering that day and by spreading the word to all in need of a warm coat to come to St. Peter's/San Pedro on January 8th!
El día de distribución final de St. Peter´s/San Pedro Almario de Abrigos se llevará a cabo el sábado 8 de enero de 9am a 12pm. La instalación tendrá lugar el viernes 7 de enero de 21 a 22 horas. ¡Una empresa de limpieza en seco del área ha donado un nuevo suministro de abrigos! ¡Ayúdenos a ayudar a nuestros vecinos al ofrecerse como voluntario ese día y correr la voz a todos los que necesiten un abrigo para venir a St. Peter's / San Pedro el 8 de enero!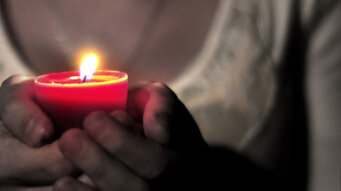 Prayer List/Lista de Oraciones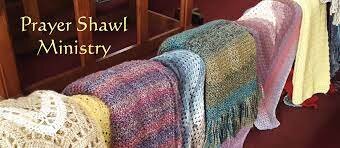 A prayer shawl ministry is one where parishioners knit or crochet shawls that are blessed at the altar and made ready for those in special need of prayers because of a difficult crisis or loss. We have a few beautifully handmade shawls now, but we need to have about 12. Please let us know if you are able to knit or crochet one of no particular size, color or shape--just as the Holy Spirit moves you. Thank you!
Un ministerio de chales de oración es aquel en el que los feligreses tejen o hacen crochet chales que son bendecidos en el altar y preparados para aquellos que necesitan oraciones especiales debido a una crisis o pérdida difícil. Ahora tenemos unos pocos chales maravillosamente hechos a mano, pero necesitamos unos 12. Por favor, avísenos si puede tejer o tejer uno que no tenga un tamaño, color o forma en particular, tal como el Espíritu Santo lo mueve. ¡Gracias!
Schedule/Horario
Sunday, 1/2, Holy Eucharist in English at 9am. Domingo, 1/2 La Santa Eucaristía en español a las 12:30pm.
Wednesday/miércoles 1/5, Taizé in person and online on zoom at this link. El servicio de Taizé en persona y en línea en éste enlace.
Fr. Nathan will be in the office next week on Tuesday through Friday, 9am to 4pm. El padre Nathan estará en la oficina la semana que viene el martes a viernes de 9am a 4pm.
Serving all in Christ's name. Sirviendo a todos en el nombre de Cristo.
Our address is: 24 St Peter St, Salem, MA 01970, USA