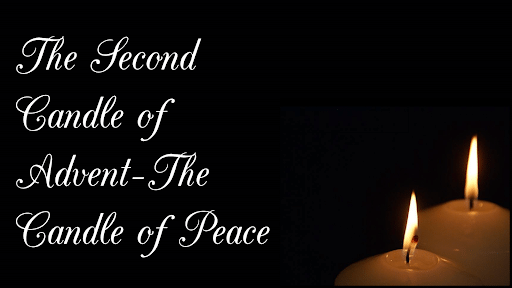 Join us for Worship


3940 Sonoma Springs Ave
Las Cruces, NM 88011


Worship Service Sundays at
10am
Join us online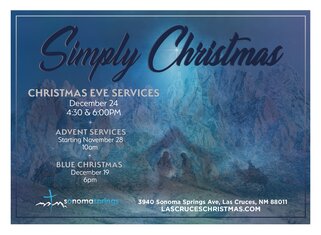 We have Christmas postcards hi-lighting our Christmas services. They are perfect for you to take and invite your friends and family.
You'll find them at the Welcome table.
Gatherers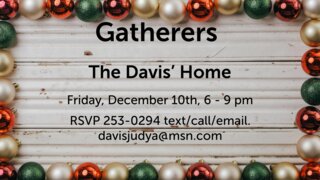 There will be one big pot of soup but please bring your own favorite soup and or bread to go with soup or a desert.
After dinner those who wish will go caroling at the homes of various people in our church, primarily those who are homebound. If you can't sing, there will be bells to ring!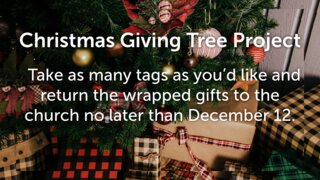 Hope and Care are again doing our Giving Tree project. Each year at Christmas we give gifts of clothing and a toy to 35 children from Columbia Elementary School. The Giving Tree is up in the church and has been decorated with tags for these gifts, a tag for clothing and a tag for a fun gift. We are inviting the congregation to sign up and take as many tags as you'd like and return the wrapped gifts to the church no later than December 12.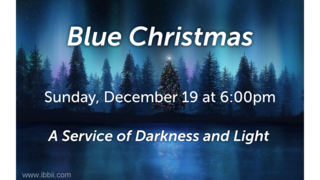 Blue Christmas is a day in the Advent/Christmas season marking the longest night of the year. It is a service that honors people that have lost loved ones and are experiencing grief of one sort of another in the midst of a season that is "merry and bright". We care for those who may be struggling this Christmas in this beautiful, meaningful service.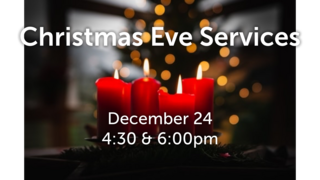 Friday December 24
4:30pm & 6pm
Candlelight Service
Simple, Beautiful, Christmas observances for the whole family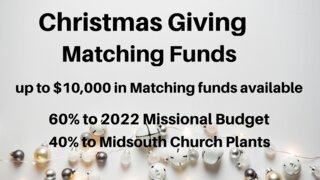 Beginning on Advent and throughout the month of December, offerings made to "Christmas Giving" will
be matched up to $10,000 by the SSCC Foundation.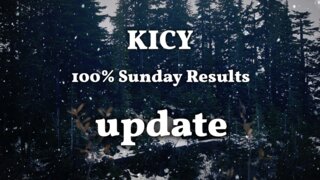 Three quick stories illustrate the importance of radio in this region. First, we recently broadcast the Bering Strait School District Elementary and Jr. High Wrestling Tournament, live from the village of Unalakleet. Parents and friends depend on our coverage because not many are able to travel the distance required to attend the event. Second, I got a phone call the other morning from a woman feeling the stress of this pandemic. She shared there was no pastor in her village and had heard that we ad a prayer line. And finally, while replacing our transmitter earlier this summer we had to be off the air for a week and at lower power for about a month. During that time, Luda got an email from a Russian reindeer herder, wondering where our signal was. Your donations allow us to provide these three very different, but equally vital services to our region. Thank you.
In His Service,
Patty Burchell
General Manager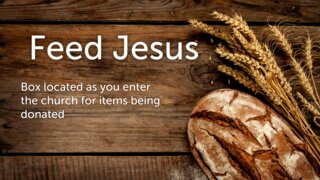 Feed Jesus- Is in need of towels, Twin bed sheets, blankets, diapers, baby wipes, clothes and sandwich items! Bread, condiments, meats, etc. Bring in nonperishable items, and toiletries. They are NOT accepting old prescription bottles or used food containers, even if cleaned. All donations will be donated to the Gospel Rescue Mission. You are able to bring your items between 9AM- 1PM Monday- Friday to place in the box near the doors. If you feel comfortable you can also leave the items outside the Church doors at any time.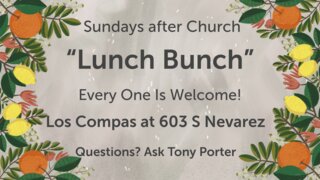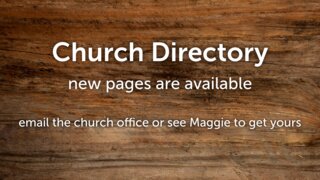 Connect Groups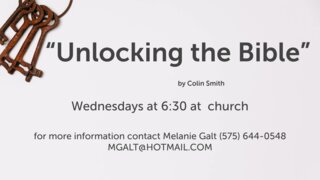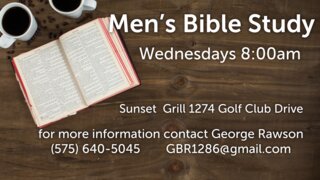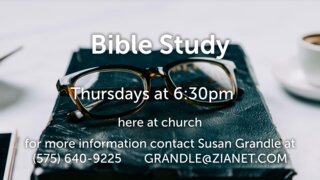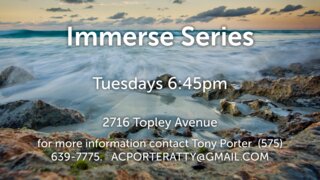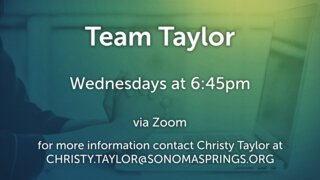 Sermon - Pastor Chuck Wahlstrom
" How to Prepare for Christmas"
Luke 3:1-6
3 In the fifteenth year of the reign of Tiberius Caesar—when Pontius Pilate was governor of Judea, Herod tetrarch of Galilee, his brother Philip tetrarch of Iturea and Traconitis, and Lysanias tetrarch of Abilene— 2 during the high-priesthood of Annas and Caiaphas, the word of God came to John son of Zechariah in the wilderness. 3 He went into all the country around the Jordan, preaching a baptism of repentance for the forgiveness of sins. 4 As it is written in the book of the words of Isaiah the prophet:
"A voice of one calling in the wilderness,
'Prepare the way for the Lord,
make straight paths for him.
5
Every valley shall be filled in,
every mountain and hill made low.
The crooked roads shall become straight,
the rough ways smooth.
6
And all people will see God's salvation.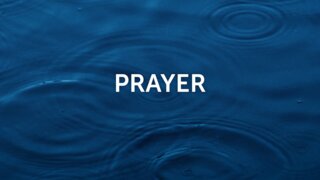 We'd love to pray for you! log onto our faithlife group https://faithlife.com/sscc-o/activity
News on Faithlife
FOCUSED ON FOLLOWING JESUS, STRENGTHENED BY OUR LIFE TOGETHER, AND DEVOTED TO REACHING OUT TO OTHERS.
Our address is: 3940 Sonoma Springs Ave, Las Cruces, NM 88011, USA