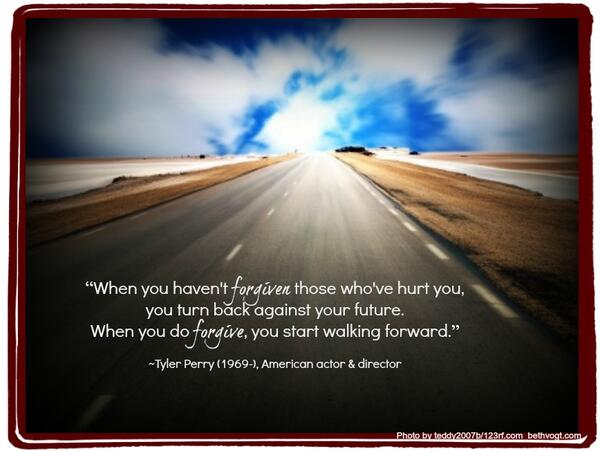 Monday Motivation
from St John UMC
Life Group Survey
The BUILD TEAM has set up a Survey for Life Groups. When you fill out this survey you are not obligated in any way. It is for information purposes only. For more information on Life Groups see Nate Lowe or someone on the Build Team. Copy and paste the link below to take the survey, it only takes a couple of minutes to fill it out.
Don't Leave Us in the Dark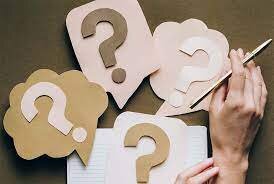 If you have an event or meeting or have any pictures you want to share, please email them to simpsue@epbfi.com. Thanks Susan
Thanks for all your input and photos! Keep them coming.
Birthdays this Week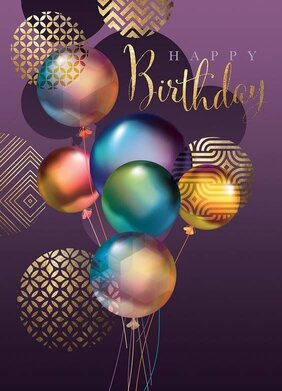 Wanda Counts August 22nd
Bill Sterchi August 22nd
Kurt Lakin August 23rd
Deep Cleaned Kitchen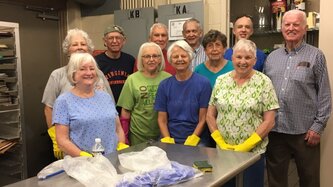 Look at the clean kitchen. Good Job! Those that are not pictured include:
Carmen Williams
Rob Balch
John Hall
Jeremy Cooper
PRAYER REQUESTS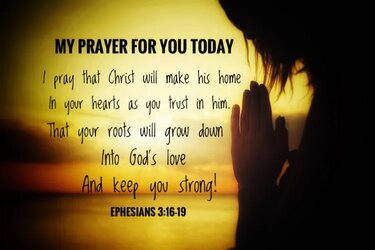 Fritz Vetterick
Jim Mossburg
Karen Shell
Pam Blackwell
Erskin & Dot Peoples
Pat Smith
Delores Shaw
Sylvia Camp - Scott & Lisa
Terry Ramsey
Shelly and Richard Guthrie
Text "PRAY" to 423.481.8805
This Week's Volunteers
This space is a reminder of things that are happening this week. If you see an empty spot you'd like to fill or a ministry you'd like to be involved in, just reply to this email, or click the title/link of that ministry.
Meal Train - Peoples and Blackwell Families
Volunteers needed for This Week
Food Love Team Leader: Marilyn Sterchi
Cooking: Robin Dooley, Judy Reich
Packing: Marily Sterchi, Kevin Dooley, Douglas Gallant, Brenda Love
Drivers: Lenny and Susan Simpson
Drive Thru: Kristen Blackburn, Gail Spaulding, Daniel Wright
Sunday AM Greeters
Sunday School - Carmen Williams
Worship - Susan Simpson, Marilyn Sterchi, Sandy Powell
Sound - Nate & Gabe Lowe
Media - Lenny Simpson
Camera - John Humphreys
Social Media - Kelly Mireault
BELONG TEAM MEETING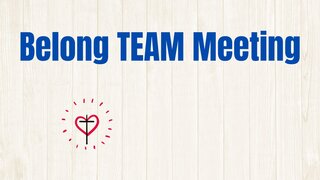 Meeting is on Wednesday 8/24 6:30pm In the Friendship Cafe.
We still need team members on the Belong Team See LaShondra Thomas 423-760-0298.
Crochet Circle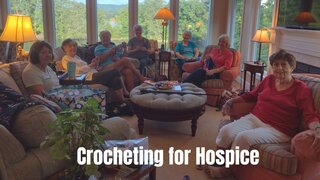 They call themselves the "Crochet Prayer Warriors". Thursday at Marilyn Sterchi's house. They are crocheting lap blankets for Hospice.
Mammograms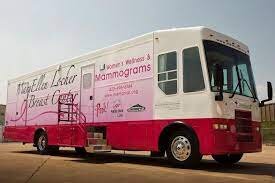 Attention: Is it time for your mammogram?
We can have The Memorial Mobile Unit to come to St. John, if we have at least six people to sign up. If interested, please contact Carmen Williams 423-991-4832. Easy and quick!
Youth Rooms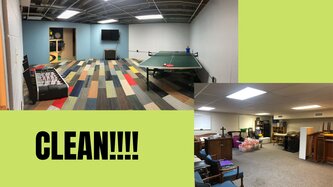 Thank you, Haylee Smith, and Jeremy Cooper, for getting these two rooms straightened out.
Getting Ready for Christmas Music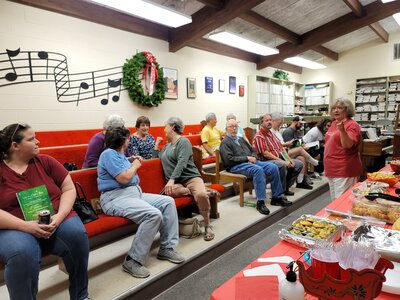 Believe it or not, it's that time again! The choir had lots of good-looking food! Choir practice is every Wednesday at 7:00pm. Come and join them.
National Dog Day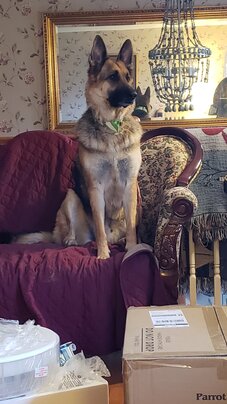 Friday 8/28 is National Dog Day, Give them an extra hug. This is Chase, beyond spoiled.
Wesley Center at UTC
DeAnna Prather is asking St. John volunteers to come out and serve and support the next generation of Methodists. Please copy and paste the link below to sign up.
DeAnna is part of the Belong Team. She plans to ask that team to get involved in future activities at Wesley as a community outreach.
Got Change?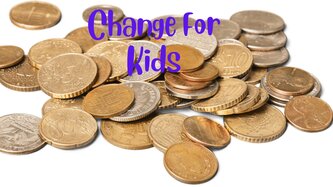 Steve Grider has started a new opportunity to help our youth. When you sign in on Sundays there will be a container to throw loose change in. Pennies add up to dollars. Thanks for such a great idea, Steve
Meal Trains
How about making a larger portion when you're cooking and sharing the extra food with one or two of our church families that are recovering from an illness or an injury? Follow the directions above or copy and paste the link below in your search bar to sign up.
These are our Families:
Peoples Family
Blackwell Family
The Dames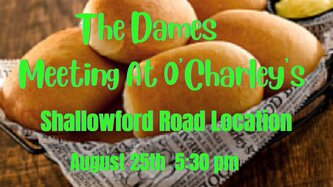 Do you like these rolls? The Dames will be meeting at O'Charley's
2349 Shallowford Rd. August 25th 5:30pm
Single Womens Dinner and Fellowship
SCENIC SOUTH DISTRICT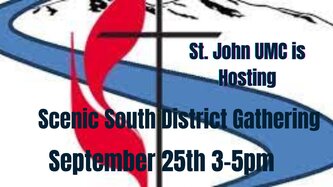 Keep the 25th on your calendars. The Believe Team is looking for volunteers as greeters. We need volunteers to make some homemade goodies. Please contact Susan Simpson 423-718-4781
Women's Dinner Fellowship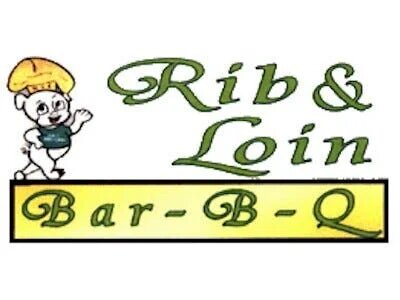 Rib & Loin Hwy 153
September 8th 6:00pm
Scheduled Meeting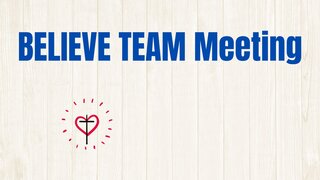 Will be held Sunday 8/28 11:30ish right after Sunday service in the Friendship Cafe.
We still need team members on the Belong Team See LaShondra Thomas 423-760-0298.
Scheduled Meeting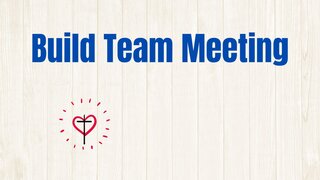 Monday August 29th 6:00pm - 7:30
We still need team members on the Belong Team See LaShondra Thomas 423-760-0298.
Scheduled Meeting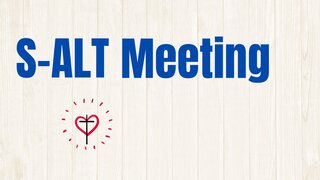 The meeting will be from 8:00 am till 3:30
B Teams 9:30 - 12:30
We still need team members on the Belong Team See LaShondra Thomas 423-760-0298.
Upcoming Events
Download
Thursday, September 15th  •  6–7 pm (EST)
Download
Thursday, September 15th, 7 pm (EDT)
Our address is: 3921 Murray Hills Drive, Chattanooga, TN, 37416