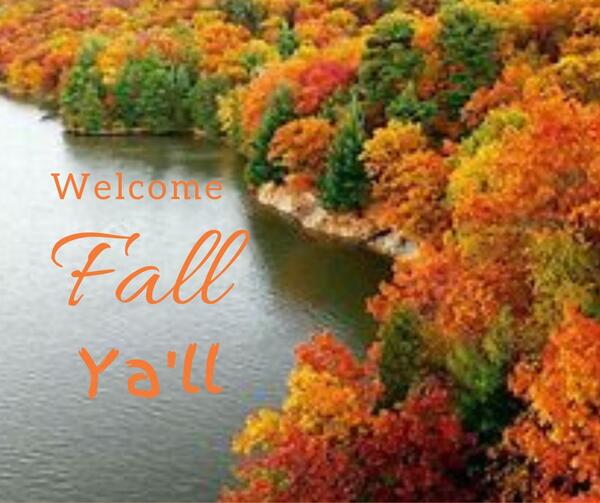 Monday Motivation
from St John UMC
Prayers for These Families
Shedesha "DeeDee" Hudson Family
Terrie Orr Family
Delores Shaw Family
Jeff Martin Family
Steve Edgemon Family
DeeDee's Celebration of Life Information
Shedesha "DeeDee" Hudson, Daughter of King Jesus, will "lie in state" next Saturday morning, September 24, 9-10:45 am in the Sanctuary at St. John United Methodist Church. DeeDee's Celebration of Life Service will follow at 11:00am, followed by a short graveside Committal Service. A Repast (or, covered dish gathering) will be held in the St. John Christian Activity Center (CAC) following the committal...All are invited.
Volunteers for the repast are appreciated. Please share your availability at: contact@stjohnumc.org
Pastor Carl
Don't Leave Us in the Dark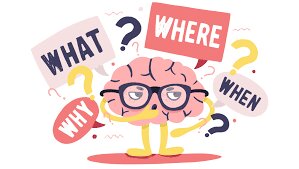 If you have an event or meeting or have any pictures you want to share, please email them to simpsue@epbfi.com. Thanks Susan
Thanks for all your input and photos! Keep them coming.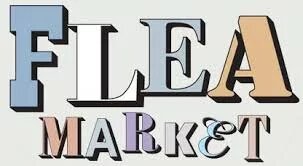 UMW
Annual Flea Market & Bake Sale
Saturday, OCT. 1
Have YOU ever wondered how your donations to the Flea Market & Bake Sale help the church? In addition to varying events & ministries within the church, the profits have provided funding for many tangible church needs. To list a few:
•Tables & movable screen dividers in the CAC.
•Freezer, dishes & glasses, commercial mixer in the kitchen.
•Tile flooring, lights & furniture in the connector.
•Mural & tile entry flooring in the Day Care area.
•Major contribution to roof repairs.
Guided by the grace of God & the hard work & planning of many UMW members & volunteer helpers, our fundraisers have always been successful. Please join in helping this effort by donating your gently used "treasures", baked goods, & time in the preparation work prior to the sale. Your generosity & help is always GREATLY appreciated!
Donation items will be accepted Sept. 26 - 30 from 9:00-2:00 in the CAC.
(Please no mattresses, car seats, nor adult clothing)
The donor is responsible for bringing all items, including furniture, to the CAC.
Birthdays this Week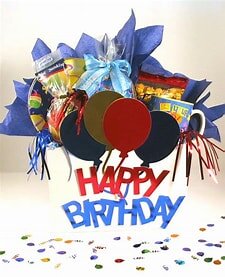 Aaron Hamby Monday 9/19th
Fran Hiestand Friday 9/23rd
Lucas Thomas Sunday 9/25th


PRAYER REQUESTS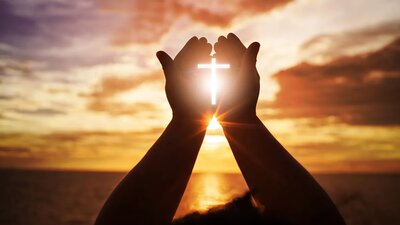 Fritz Vetterick
Jim Mossburg
Annie & Andrew Frierson
Erskine & Dot Peoples
Pat Smith
Sylvia Camp
Terry Ramsey
Mary McLain
Judy Hunter
Text "PRAY" to 423.481.8805
World Communion October 2nd

Special Sundays are designated Sundays throughout the year that provide opportunities for giving. These special offerings are earmarked and support designated ministries.
On these Sundays, we empower our congregations to give toward causes and organizations that promote sustainable life change.
These offerings help offer refuge in times of disaster, promote peace and justice, provide scholarships, reach out to the community, teach skills to encourage self-sufficiency and share the love of Jesus Christ with God's people everywhere.
Special Shout out to Nate Lowe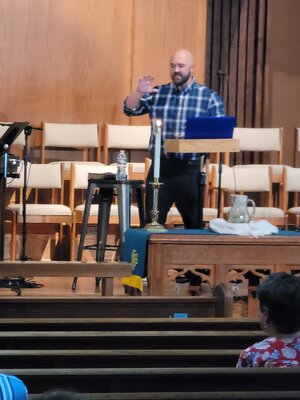 Thank you, Jesus, for this wonderful man. He preaches, sings in the choir, handles all the tech work, and is a S-ALT (Build Team) leader.
Verse of the Day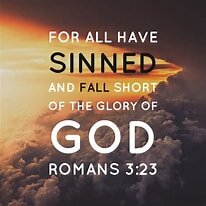 Congratulations Bonnie Prather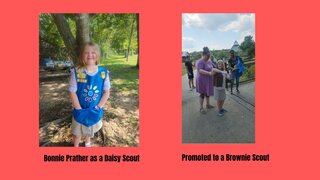 Bonnie crossed the Scout bridge to become a Brownie Scout on Sunday
THE DAMES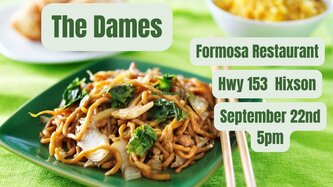 Single ladies come out and join us for dinner and fellowship!
Superwoman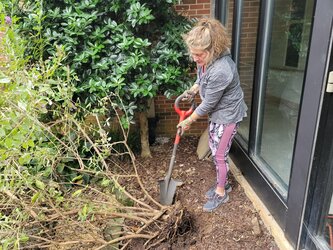 We caught her taking our Butterfly Bush! Thanks, Gina Lakin, for keeping the garden cleaned up so it can be enjoyed.
Superwoman = Taking that bush out all by herself with her brand-new garden tool.
Meal Sign Up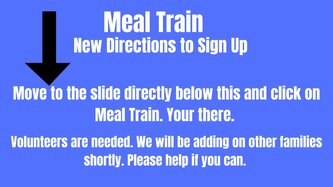 This Week's Volunteers
This space is a reminder of things that are happening this week. If you see an empty spot you'd like to fill or a ministry you'd like to be involved in, just reply to this email, or click the title/link of that ministry.
Peoples Family
Volunteers needed for This Week
Food Love Team Leader: Marilyn Sterchi
Cooking: Robin Dooley, Judy Reich
Packing: Marily Sterchi, Kevin Dooley, Douglas Gallant, Brenda Love
Drivers: Lenny and Susan Simpson
Drive Thru: Kristen Blackburn, Gail Spaulding, Haylee Smith
Sunday School - Carmen Williams
Worship - Susan Simpson, Marilyn Sterchi, Sandy Powell
Sound - Nate & Gabe Lowe
Media - Lenny Simpson
Camera - John Humphreys
Social Media - Kelly Mireault
Got Change? COINS FOR KIDS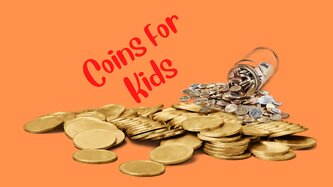 Steve Grider has started a new opportunity to help our kids. When you sign in on Sundays there will be a container to throw loose change in. Pennies add up to dollars. Thanks for such a great idea, Steve
Bless Team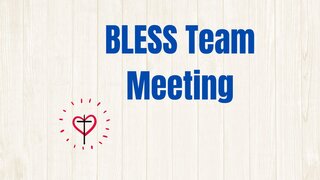 The meeting is on 10/4 at 1:30pm In the Friendship Cafe
Chattanooga Photo Society
$15 per person. For any other information contact
Milton McLain (423) 344-5643
STARTING BACK OUR FELLOWSHIP!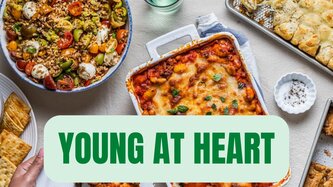 There is a meeting on September 20th at Marilyn Sterchi's home at 11:30 for a covered dish lunch. Please bring your favorite dish and join us for fun and fellowship! Also, please text Marilyn at
423-316-0824 and let her know what you will be bringing, this will help prevent duplicates of favorite dishes. Look forward to seeing you on the 20th.
Cancelled this Tuesday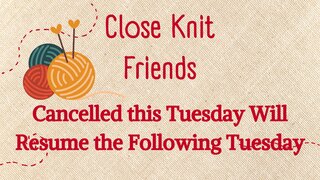 Cancelled due to Young at Heart Luncheon. Will resume 9/27
SCENIC SOUTH DISTRICT GATHERING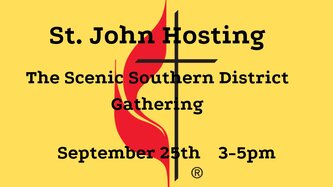 Keep the 25th on your calendars. The Believe Team is looking for volunteers as greeters. We need volunteers to make some homemade goodies. Please contact Susan Simpson 423-718-4781 or sign up at the welcome desk.
St John Flea Market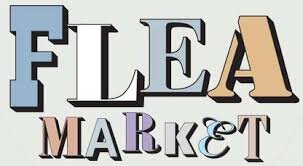 Volunteers are needed in the CAC to set up and work the Flea Market starting September 26th.
Make your best cakes, pies, breads, candies, and cookies to donate for the bake sale.
September 22nd

NATIONAL ICE CREAM DAY
GREAT EXCUSE TO ENJOY FREE CALORIES
Women's Fellowship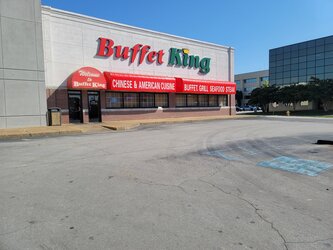 Will be meeting 10/13 at 6:00pm
Hwy 153 Hixson
Upcoming Events
Download
Thursday, October 20th  •  6–7 pm (EST)
Download
Thursday, October 20th, 7 pm (EDT)
Our address is: 3921 Murray Hills Drive, Chattanooga, TN, 37416