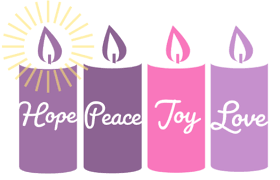 Monday Motivation
from St John UMC
Our Mission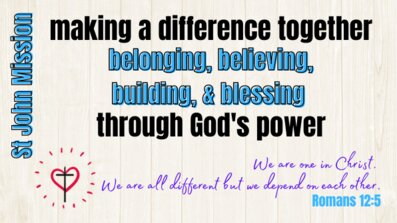 "There are many people who belong to Christ. And yet, we are one body which is Christ's. We are all different, but we depend on each other." Romans 12:5, NLV
St John Christmas Together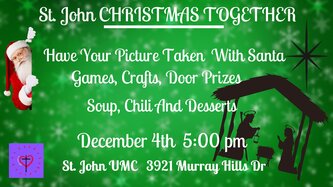 Get ready for an evening of fun and tasty food. Bring your favorite soup or chili to share. Games, crafts, door prizes, and pictures with Santa.
We still need volunteers. There is a sign-up sheet on the desk in the connector.
Our Vision

"Make a clean heart in me. O God. Give me a new spirit that will not be moved." Psalm 51:10 NLV
Wednesday Night Meals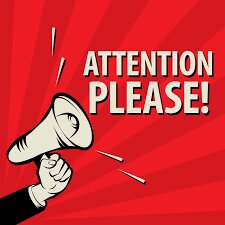 We will not serve Wednesday Night meals on 11/30. Meals will resume on 12/7.
Christmas Party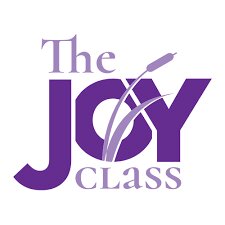 The Joy Sunday School Class is having their annual Christmas Party on 12/10 5:00pm in the CAC
Bring a White Elephant Gift
Bring a covered Dish.
Staff Christmas Gifts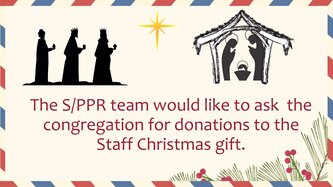 Update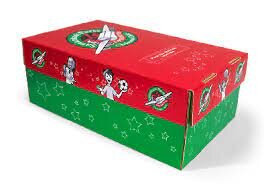 Update and final count for shoeboxes is forty-two boxes. Great Job!
Today is National French Toast Day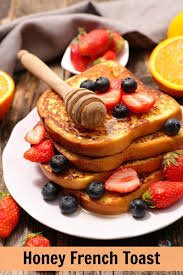 Put this on Your Calendar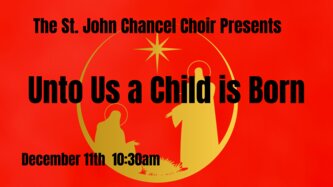 During Sunday service and will be amazing!
Our Values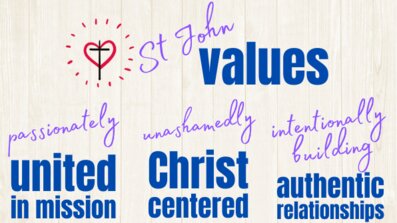 I have been crucified with Christ and I no longer live, but Christ lives in me. The life I now live in the body, I live by faith in the Son of God, who loved me and gave himself for me. Galatians 2:20
Loving our Seniors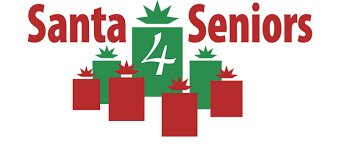 Marilyn Sterchi said because of your generosity they will be able to deliver to all the Senior Clients on the Hwy 58 Meals on Wheels route.
Thank you! Thank you!
Christmas Party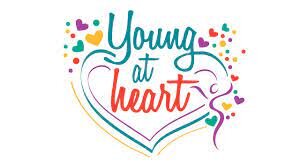 The Young at Heart is having their annual Christmas luncheon on 12/20 at 11:30 at Marilyn Sterchi's house.
Covered Dish
Hope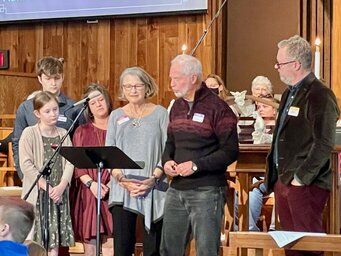 The Blackburn & White Families reading the HOPE message for the first day of advent,
Let's Celebrate!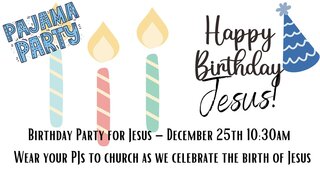 Cookie Walk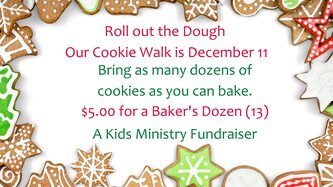 Right after Sunday Service 0n December 11th.
Joke of the Day
Angel Tree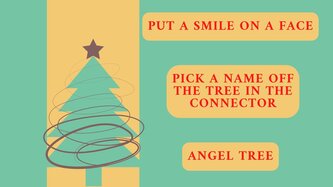 Pick a name off the Christmas Tree This Coming Sunday.
SNL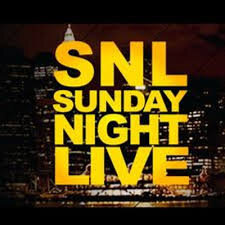 Every Sunday Night 5-7:00 pm
For kids and youth
Games
Snacks
Devotion
Everyone is invited. Come join us.
We Want to Hear from You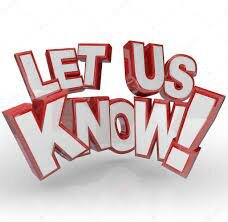 If you have an event or meeting or have any pictures you want to share, please email them to simpsue@epbfi.com. Thanks, Susan
Thanks for all your input and photos! Keep them coming.
Decorating for Christmas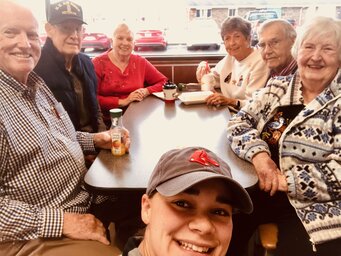 Breakfast at Hardee's before the decorating begins.
Youth Progressive Dinner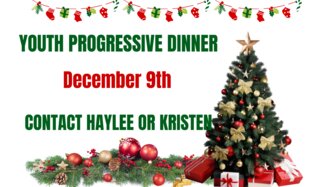 Coins for Kids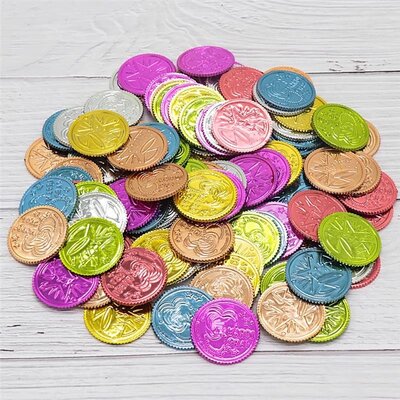 This month there was another $88.00 + change collected. Thank you.
This Weeks Birthdays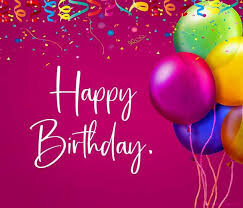 Marlin Gines 11/28
Herb Spaulding 11/29
Shannon (Skip) Prather 11/30
Robin Dooley 11/30
If you don't see your birthday posted, it's because we don't have it. You can go to Faithlife and update your profile. If you want, you can ask Lenny to add it. Also update your phone number. It makes it easier to check in on Sunday mornings.
PRAYER REQUESTS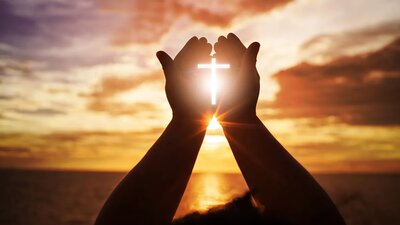 Jim & Marion Mossburg
Annie & Andrew Frierson
Dot Peoples and Family
Judy & Mike Hunter
Jim and Pam Blackwell
Jacqueline Gines
Randy Wallace (Gail Spaulding's Father)
Elise Cole
Bob & Jan Holcomb
DeWitt Miller
The Hudson Family
The Hale Family
The Orr Family
The Dietrich Family
Jane Kaylor
Text "PRAY" to 423.481.8805
UMW & Womens Fellowship Party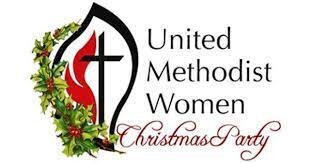 12/1/22 for the UMW/Women's Fellowship Christmas Party at 6:00pm in the CAC.
This will be a covered dish meal. Meat will be provided.
Meal Sign Up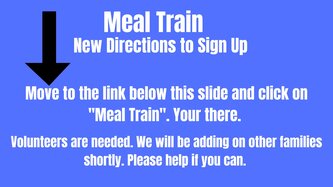 This Week's Volunteers
This space is a reminder of things that are happening this week. If you see an empty spot you'd like to fill or a ministry you'd like to be involved in, just reply to this email, or click the title/link of that ministry.
People's Family
Volunteers needed for This Week
Food Love Team Leader: Marilyn Sterchi
Cooking: Robin Dooley, Judy Reich
Packing: Marily Sterchi, Kevin Dooley, Douglas Gallant, Brenda Love
Drivers: Lenny and Susan Simpson
Drive Thru: Kristen Blackburn, Gail Spaulding, Haylee Smith
Sunday School - Carmen Williams
Worship - Susan Simpson, Marilyn Sterchi, Sandy Powell
Sound - Nate & Gabe Lowe
Media - Lenny Simpson
Camera - John Humphreys
Social Media - Kelly Mireault
Upcoming Events
Download
Thursday, December 15th  •  6–7 pm (EST)
Download
Thursday, December 15th, 7 pm (EDT)
Our address is: 3921 Murray Hills Drive, Chattanooga, TN, 37416