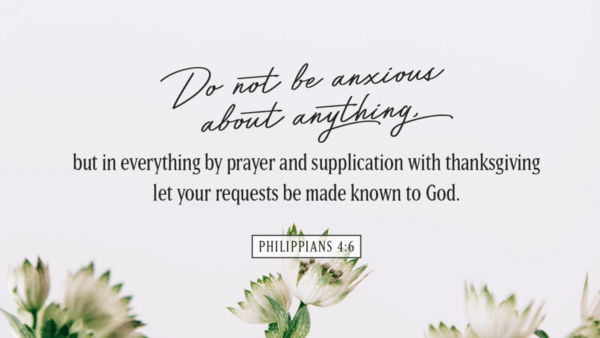 Good Earth Times April 16, 2020
GET informed GET connected GET inspired with St John UMC's Good Earth Times Matthew 13:8
Note from the Pastor's Desk
On Sunday, April 12, 2020, the world celebrated the resurrection of Jesus Christ, the God-become-man who lived, suffered, died, and cheated and defeated death by rising from the grave as THE RESURRECTED SAVIOR. And then, late that night, a tornado hit Chattanooga, Tennessee (and surrounding areas) with enough force to uproot trees, destroy homes, take a few precious lives and overall wreak havoc and destruction for hundreds and hundreds of people.
I wonder if, for some of us, there has been a temptation arise within them to blame God for the destruction that this tornado has created. It would certainly make sense to me if this was the case. After all, we are a fickle creation…praising God one moment and blaming Him the next. God so often gets the blame for the bad things that happen. And, do we praise Him enough? I'm not sure. To be fair, our culture has certainly helped this perspective by legally calling things like tornados "acts of God." And yet, many who are tempted to lay the blame on God do so because there is an absolute understanding that God truly is sovereign. That catastrophes like tornados happen (and seemingly more and more frequently), the question ends up being, if God truly is sovereign, how is He not to be blamed? Then there are some of us who concede that these catastrophes aren't actually God's fault, yet still have questions like, "So, where is God during times like these?"
I'll just be honest with you, I don't know how to give sufficient responses to questions like these. I just know a couple of things about God that I would willingly die to defend: 1) God is good, and 2) God loves His creation.
GOD IS GOOD…
If you have some time, I want to encourage you to read this article, "15 Amazing Attributes of God: What They Mean and Why They Matter," published by biblestudytools.com. Number 9 in this list of 15 is, "God Is Good – He Is Infinitely, Unchangingly Kind and Full of Good Will." Here are some things from this article to think about:
"As with God's other perfect attributes, Christians find it easier to affirm the goodness of God when things are going well. When life takes a nosedive, though, that's when we begin to question God's goodness to and for us.
When the Psalmist writes "O, taste and see that the Lord is good," (Psalm 34) he is inviting us not just to believe that God is good but to experience God's goodness. And, interestingly, as Desiring God writer Andrew Wilson notes in his article on the subject of God's goodness, "the psalmist affirms his experience of God's goodness from a place of suffering. In verse 19, he makes the remarkable announcement, "Many are the afflictions of the righteous." Even with a good God, who is sovereign over everything and has the power to do whatever he likes, good people still suffer. His punchline, though, comes in the next phrase: "but Yahweh delivers him out of them all." Evil happens, but "none of those who take refuge in him will be condemned" (34:22)."
So, where is God in the midst of catastrophe? God is where He always is…present and active in the lives of His creation; even in the lives of those who reject Him, and especially in the lives of those who have said "YES!" to Him. For those who have willingly received faith from God to trust in His saving grace, we come to cling to the truth that God is our "ever-present help in time of trouble." The Passion Translation of this Psalm 46:1 says it this way:
"God, you're such a safe and powerful place to find refuge!
You're a proven help in time of trouble—
more than enough and always available whenever I need you."
I will freely admit that it is sometimes difficult for me to wrap my all-to-simple mind around the fact that God is truly good even when everything around us doesn't seem good. But, when I stop trying to lay blame, and when a take a moment to reach out to God as my only true source of peace — true peace, the kind of peace that each of us really needs, a peace that is so great that it is beyond our ability to understand (see Philippians 4:6-7) — then I am reminded just how GOOD GOD REALLY IS!
GOD LOVES HIS CREATION…
As you might expect, in my opinion, the hands-down best verse from the Bible to point this out is John 3:16-17: 16 For this is how much God loved the world — he gave his one and only, unique Son as a gift.[a] So now everyone who believes in him[b] will never perish but experience everlasting life. 17 "God did not send his Son into the world to judge and condemn the world, but to be its Savior and rescue it![c] God is loving and patient with us. His heart's desire is that not a single person would live eternally separated from Him, so He is patient so that all might repent and believe in Him (see 2 Peter 3:9). So, when we go to blame Him for causing bad things that happen, for example, God is patient with us. And, He continually invites us to draw deeper and deeper into a loving relationship with Him. I'll close with this great text from Ephesians 2:1-10:
And his fullness fills you, even though you were once like corpses,[a] dead in your sins and offenses. 2 It wasn't that long ago that you lived in the religion, customs, and values[b] of this world,[c] obeying the dark ruler of the earthly realm who fills the atmosphere with his authority, and works diligently in the hearts of those who are disobedient to the truth of God. 3 The corruption that was in us from birth was expressed through the deeds and desires of our self-life. We lived by whatever natural cravings and thoughts our minds dictated, living as rebellious children subject to God's wrath like everyone else.
4 But God still loved us with such great love. He is so rich in compassion and mercy. 5 Even when we were dead and doomed in our many sins, he united us into the very life of Christ and saved us by his wonderful grace! 6 He raised us up with Christ the exalted One, and we ascended with him into the glorious perfection and authority of the heavenly realm, for we are now co-seated[d] as one with Christ!
7 Throughout the coming ages[e] we will be the visible display of the infinite, limitless riches of his grace and kindness, which was showered upon us in Jesus Christ. 8 For it was only through this wonderful grace that we believed in him. Nothing we did could ever earn this salvation, for it was the gracious gift from God that brought us to Christ! 9 So no one will ever be able to boast, for salvation is never a reward for good works or human striving.
10 We have become his poetry,[f] a re-created people that will fulfill the destiny he has given each of us, for we are joined to Jesus, the Anointed One. Even before we were born, God planned in advance our destiny and the good works[g] we would do to fulfill it!
GRACE & PEACE!
Pastor Carl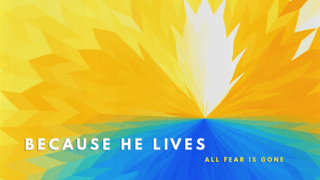 EASTER VIDEO
If you missed the Because He Lives Easter greetings video, here is the link to it:
Upcoming Events
Download
We can still have our Friday Film Festival, even though we are staying at home!! Get ready to experience our Friday Film Festival in a new way! What you'll need: 2 A computer 3 A Netflix subscription 4 Chrome internet browser. https://www.google.com/chrome/ 5 Netflix Party extension for the Chrome internet browser.  https://www.netflixparty.com/ RSVP here to 1st Friday Film Festival so that you will receive the link to join the party. We will be able to watch the movie together. There will be a chat window on the right side of the screen to discuss the movie with each other. For this month, we are going to watch a series of movies. 2 Gospel of Mark - April 10 3 Gospel of Matthew - April 17 4 Gospel of Luke - April 24 5 Gospel of John - May 1
Friday, April 17th, 2020, 6:30 pm (EDT)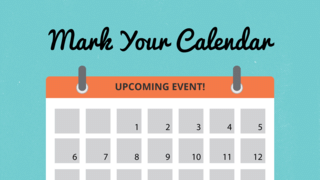 NEW #StayAtHome Schedule
NEW #StayAtHome Schedule
The following is our PROPOSED schedule for our facebook live digital connections with you all. In this season, change seems to be the new normal, so we reserve the right to change and update this at any time ;) Stay tuned to our website and facebook page for updates. All the below connections will happen on our Facebook page unless otherwise noted.
MONDAY
6pm Music Moment with Judy Reich
TUESDAY
Tech Moment with DeAnna Prather (Time TBD)
WEDNESDAY
5pm Kids/Family Moment with Kristen Blackburn
6pm Youth/Young Adult Moment with Stewart Huggins
Newsletter email
THURSDAY
3pm Midweek Message with Carl Blackburn
FRIDAY
Fireside Fridays with Stewart Huggins & Bob Mireault (Time TBD)
SATURDAY
TikTok Saturday with Stewart Huggins & DeAnna Prather
Bulletin email
SUNDAY
10am Kids Connection with Kristen Blackburn
10:45am Soaking worship music - musicians alternating
11:00am Message with Carl Blackburn
Click DOWNLOAD in the list below to add the events that interest you to your calendar.
Spiritual Gifts Inventory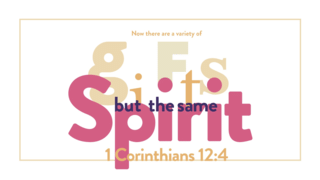 Pastor Carl has been talking about it for weeks! Now it's time! Time to take your spiritual gifts inventory. The form builder has a limit on number of questions, so DeAnna had to build it in 3 parts. Each part will take you about 15 minutes, so 45 minutes in total. That is one of the best parts of the 3 segments, because you don't have to do them all at one time. You will have to complete all 3 parts before your score is sent back to you.
Please set aside a time when you can pray over these questions and not rush through it. We are praying for you as we await your responses.
WHEN YOU HIT A WALL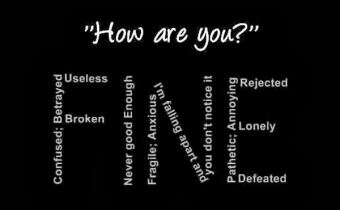 Easter came and I got slammed. I got slammed into a wall of fatigue and depression. Yes, I was working non-stop the week before Easter. But it was work that I love. A lot of changes and stress were being thrown at all of us. I felt like I was handling it with the proper ratios of time with God, stress management, and self care.
Then Easter sunday night hit me hard. The power went out and we were deciding whether to wake up Bonnie and go hunker down in my mother-in-law's apartment downstairs. Then we hear a shriek from downstairs. There is water literally pouring through the walls in the lower level. So we move as much as we can and try to slow the water the best we can. In the middle of all this Bonnie woke up. So I have to go into Mama Bear mode and take care of my girl; Skip continues dealing with the flooding. At some point, we eventually go to sleep.
Waking up Monday morning, I realized the full depth of what had happened to my friends, neighbors, to my city. Suddenly, a little water in the basement was not so bad. We ended up only losing one box of playing cards. We were very lucky. So why was I so down?
I wasn't really taking care of my physical or emotional health. I was just pushing through. I wasn't taking time to do what I always tell my daughter to do. Feel your feelings. When she's upset and it's more emotion I can deal with at the moment, either because of my own emotions or just trying to cook dinner, I ask her to go to her room and come back to be part of what we are doing again when she is doing feeling those feelings. I was just channeling all my emotions into my work. Even if it's work you enjoy, it can be draining. Especially if you aren't taking care of your emotional health. Especially if it's just a substitute for actually feeling your feelings.
During a conversation with Pastor Carl (I don't remember if it was Friday or Saturday becuase honestly the days are running together at this point), he had told me that I needed to take Monday and Tuesday off. I pushed back and said we still needed to have staff meeting on Tuesday morning because it was our only time to connect during the week. Well with having no power, there was very little way I could argue. Taking Monday and Tuesday off, I gave myself time to feel my feelings. This even crept into Wednesday where I hardly moved off the couch. And why the newsletter is happening on Thursday this week.
So I urge you all to take a moment and just breathe. Feel your feelings. But don't wallow in them. Feel and deal! Do what you need to do in order to heal your mind and body. Personally, I think the first step should always be God's word, which is why I started my day in my Bible and music. I will share my playlist HERE.
I hope you and your family fared well in our current storms. If you are in need of help with anything, click my face below to let us know how we can help!
Peace, Love & Jesus
Our address is: 3921 Murray Hills Drive, Chattanooga, TN, 37416