Good Earth Times April 23, 2020
GET informed GET connected GET inspired with St John UMC's Good Earth Times Matthew 13:8
Note from the Pastor's Desk
"40 DAYS"
Last night, Kristen shared this write-up about "40 days." Some of you who are more adept at Facebook have likely seen and read this. I did try to find who originally wrote this, but I wasn't able to. So, a big thank you to whoever shared this inciteful piece.
The official lockdown started March 23 and will likely end May 1st. That is EXACTLY 40 days.
The Latin root of the word "quarantine" is "forty".
So what does the Bible say about 40?
The flood lasted 40 days.
40 years Moses fled Egypt.
40 days Moses stayed on Mount Sinai to receive the Commandments.
Exodus lasted 40 years.
Jesus fasted for 40 days.
40 days for a woman to rest after giving birth.
Optimum number of weeks for human gestation is 40.
A group of theologians thinks the number 40 represents "change". It is the time of preparing a person, or people, to make a fundamental change.
Something will happen after these 40 days. Just believe and pray. Remember, whenever the number 40 appears in the Bible, there is a "change".
Please know that during this "quarantine" rivers are cleaning up, vegetation is growing, the air is becoming cleaner because of less pollution, there is less theft and murder, healing is happening, and most importantly, people are turning to Christ. The Earth is at rest for the first time in many years and hearts are truly transforming.
Remember we are in the year 2020, and 20 + 20 = 40.
Also, 2020 is the year of the United States Census. Jesus Christ, the savior of the world, was born during a census.
Lastly, 2020 is perfect vision. May our sight focus on the Lord and living according to His perfect vision for us knowing He holds us in the palm of His hand.
May these days of "quarantine" bring spiritual liberation to our souls, our nation, and our world.
GRACE & PEACE!
Pastor Carl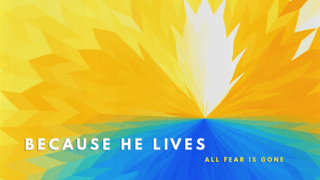 EASTER VIDEO
If you missed the Because He Lives Easter greetings video, here is the link to it:
Upcoming Events
Download
We can still have our Friday Film Festival, even though we are staying at home!! Get ready to experience our Friday Film Festival in a new way! What you'll need: 2 A computer 3 A Netflix subscription 4 Chrome internet browser. https://www.google.com/chrome/ 5 Netflix Party extension for the Chrome internet browser.  https://www.netflixparty.com/ RSVP here to 1st Friday Film Festival so that you will receive the link to join the party. We will be able to watch the movie together. There will be a chat window on the right side of the screen to discuss the movie with each other. For this month, we are going to watch a series of movies. 2 Gospel of Mark - April 10 3 Gospel of Matthew - April 17 4 Gospel of Luke - April 24 5 Gospel of John - May 1
Friday, April 24th, 2020, 6:30 pm (EDT)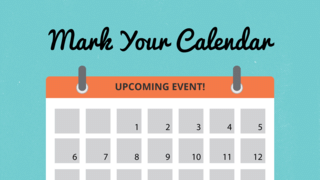 NEW #StayAtHome Schedule
NEW #StayAtHome Schedule
The following is our PROPOSED schedule for our facebook live digital connections with you all. In this season, change seems to be the new normal, so we reserve the right to change and update this at any time ;) Stay tuned to our website and facebook page for updates. All the below connections will happen on our Facebook page unless otherwise noted.
MONDAY
6pm Music Moment with Judy Reich
TUESDAY
Tech Moment with DeAnna Prather (Time TBD)
WEDNESDAY
5pm Kids/Family Moment with Kristen Blackburn
6pm Youth/Young Adult Moment with Stewart Huggins
Newsletter email
THURSDAY
3pm Midweek Message with Carl Blackburn
FRIDAY
Fireside Fridays with Stewart Huggins & Bob Mireault (Time TBD)
SATURDAY
TikTok Saturday with Stewart Huggins & DeAnna Prather
Bulletin email
SUNDAY
10am Kids Connection with Kristen Blackburn
10:45am Soaking worship music - musicians alternating
11:00am Message with Carl Blackburn
Click DOWNLOAD in the list below to add the events that interest you to your calendar.
Spiritual Gifts Inventory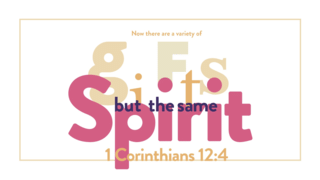 Pastor Carl has been talking about it for weeks! Now it's time! Time to take your spiritual gifts inventory. The form builder has a limit on number of questions, so DeAnna had to build it in 3 parts. Each part will take you about 15 minutes, so 45 minutes in total. That is one of the best parts of the 3 segments, because you don't have to do them all at one time. You will have to complete all 3 parts before your score is sent back to you.
Please set aside a time when you can pray over these questions and not rush through it. We are praying for you as we await your responses.
WHEN YOU HIT A WALL (& Continue to repeatingly hit it over and over)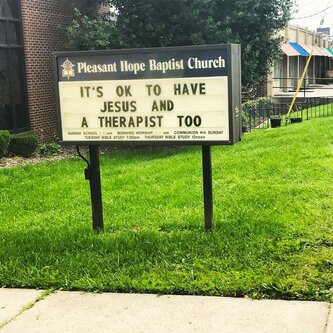 I'm sure that you've probably seen this church sign. It has become such a viral meme that you can now buy this saying on Tshirts, stickers, tote bags, and other various sundry things.
Easter came and I got slammed. I got slammed into a wall of fatigue and depression. I wrote about this more extensively last week. I've always been a big advocate of mental health issues, so I am not afraid to talk about mine. I am not ashamed to tell you that I am struggling. And you should not be ashamed either.
I feel that part of my struggle (and most likely, yours too) is that I am trying to do everything alone. I have felt best when I get to interact with other people. If this is how you work best too, then I have fantastic news for you.
We have a team of people working to get online small groups for all. The Journey class and Hope class are currently connecting online. (If you are in those classes & not aware of that, please check your email. If you have no information, please contact me - just click my face for my contact info.) There will be more info coming soon!
Also, if you miss coming by the church and chatting with the office staff, you can now book a chat session with us! So far, you can chat with Carl or DeAnna, but we will be adding more soon. You will need to have a computer, tablet, or smart phone with a camera & mic if you want to see our faces. If you don't, let us know when you sign up & we can do a phone call instead. Book a chat with us by clicking HERE.
Peace, Love & Jesus
Our address is: 3921 Murray Hills Drive, Chattanooga, TN, 37416