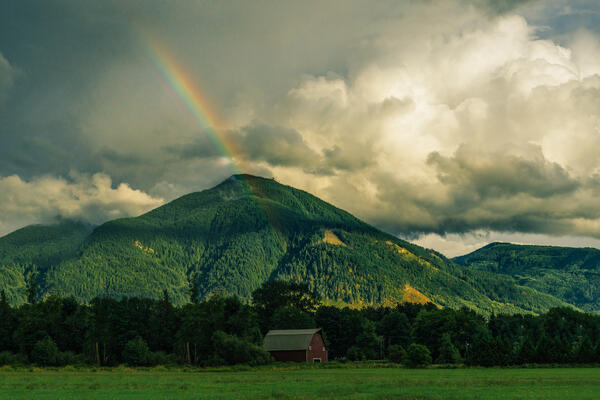 Good Earth Times April 29, 2020
GET informed GET connected GET inspired with St John UMC's Good Earth Times Matthew 13:8
Note from the Pastor's Desk
ST JOHN UMC KINGDOM FAMILY:
GREETINGS TO YOU IN THE NAME OF JESUS CHRIST! Since it is difficult to talk with each of you individually, I want to express my love for you and my gratefulness to our Heavenly Father for so carefully placing us in each other's lives!
I want to share a few quick things with you.
FIRSTLY, Dallas and a team of folks have been continually working toward a solid "call list," allowing a team of people—who are warm, friendly, extroverted folks who love the Lord—to help us to make sure that no one feels forgotten during this unique season that we find ourselves in. Doesn't this sound so comforting?! If you are the type of person who loves to talk, loves to listen, loves to bring comfort to others (and, of course, who loves the Lord deeply) and would like to be a part of this CALL TEAM, please shoot Pastor Dallas a quick email to let him know of your interest: dbeck@stjohnumc.org.
SECONDLY, we have a team from our St. John Kingdom Family who are hard at work praying over, researching and developing a "small group" ministry that we look to launch very soon. Our desire is to connect people to people and people to God. While we aim to provide a way for each and every one of our Kingdom Community to connect into one of these KINGDOM COMMUNITY GROUPS—and, with the hope of you, our Kingdom Community, inviting neighbors/friends who also find a need to connect with others and with God—we would love to hear from you if you would like to be connected to a group, and/or if you would like to be trained to lead a group. Contact Ian Porter @ smashpunkr@hotmail.com, Luther Allin @ lutheralliniv@gmail.com, or Kathryn Geddie @ kwgeddie@epbfi.com.
THIRDLY, Holston Conference Bishop Mary Virginia Taylor emailed yesterday with an update on the state of our Holston UMC Church. Because our Conference covers 3 states—with varying communications from state/local governments—about lifting the "stay-at-home order," Holston Conference Churches will remain closed for the time being for the care and safety of our people. This is mandatory across-the-board ruling that includes groups of any size or purpose. Though most of us are very ready to be back together in worship and community, though our buildings will not be open, OUR ST JOHN CHURCH/KINGDOM/COMMUNITY continues to thrive and grow. In fact, I just got off the phone with a new friend who will likely join St. John in membership even before we are physically back together! How awesome is that?!
FOURTHLY…what to do with your stimulus checks?
I am sure that you have been wondering, "Okay, now that I've received my government stimulus check, how shall I use it?" I'm sure that many of you have already found that these extra, unexpected funds are truly helping to get you by in what may seem to be uncertain financial times. Or, perhaps these funds have come just in time to help you meet those pesky deductibles from recent storm damages. Some may be thinking about putting it away for a rainy day…also not a bad idea. Others of you have made the assessment that you are in an OK (or better) financial place and have been asking God for wisdom concerning how you might use these extra, unexpected funds to help your neighbors and your St John Church family.
Because I have had a few people from this last category ask if there are ways they could help by giving part or all of their stimulus check—and I haven't known exactly how to answer—the Finance Team has helped come up with a few ideas to throw out to you if you find yourself in this final category:
Give a tithe and/or offering to general operating funds to help the Church continue to meet on-going fixed expenses. (Ps. Thank you for your warm support over the last 5 weeks. It has helped us continue our ministries as well as helped in some new and exciting ways!)
Contribute to the Food Voucher program. We have continued providing a minimum of 50 vouchers a week (@ $12 per voucher), thanks solely to your special gifts!
Contribute to the Children and Youth Ministries. They have been providing up to 70 meals per Wednesday night to our kids, youth and to their families.
Contribute to the Benevolence Fund to assist in providing some much needed financial assistance to our some of our church families who find these Covid-19/tornado-damage days to be creating seemingly insurmountable roadblocks. (Whether you currently find yourself in this category at the moment or not, most of us can readily remember times when life's struggles felt more than overwhelming.)
Remember your giving options: snail mail, Faithlife, VANCO, or bring it by the church. Thanks for praying about how to use what God gives you to help others! If you find that you have other thoughts or questions that we might be able to answer, please send an email to contact@stjohnumc.org.
LASTLY, we're looking forward to worshipping together—even if physically apart—this Sunday morning! We have a special guest worship leader, Kayla McMeans. You are absolutely going to be blessed by Kayla! And, we will also be having Holy Communion together. If you decide you'd like some grape juice but don't want to go the store, you can stop by the church on Friday between 11am-Noon. A few of us will be out at the portico gloved, masked, and ready to hand off some handy little pre-poured/pre-packaged communion juice cups. Then, you'll just need to figure out the bread part from what you have at home. Again, looking forward to worshipping, honoring and adoring the King of kings and Lord of lords together!
GRACE & PEACE!
Pastor Carl
Ps. Take a few minutes and enjoy this great video: https://www.youtube.com/watch?v=fs7Kah6wnY8&feature=youtu.be.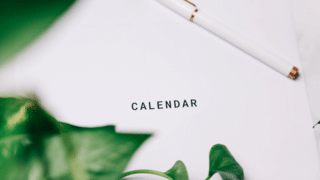 Spiritual Gifts Inventory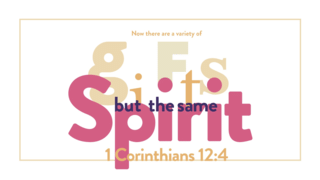 Pastor Carl has been talking about it for weeks! Now it's time! Time to take your spiritual gifts inventory. The form builder has a limit on number of questions, so DeAnna had to build it in 3 parts. Each part will take you about 15 minutes, so 45 minutes in total. That is one of the best parts of the 3 segments, because you don't have to do them all at one time. You will have to complete all 3 parts before your score is sent back to you.
Please set aside a time when you can pray over these questions and not rush through it. We are praying for you as we await your responses.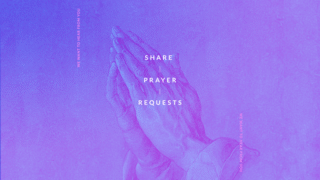 Go to our St John community page to subscribe to this list and get daily reminders to pray for your church family. Subscribing also allows you to add GLORY sightings when a prayer is answered!
If you would like to submit a prayer request, please join our church's community page and add it to the list in the far right column.
Or you can email pray@stjohnumc.org. These requests go directly to the prayer team and you can state if you would like your request forwarded to the pastors or to the public prayer list.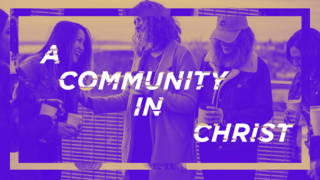 Are you missing your community at St John? Several of our groups and teams have moved digital to stay connected. Check the list below to join the groups you are part of at St John. In the group page, you can have your own group's prayer board, newsletters, conversations, files, even video chat together.
If you don't see your small group or team on the list, email dprather@stjohnumc.org to have it added.
Our address is: 3921 Murray Hills Drive, Chattanooga, TN, 37416