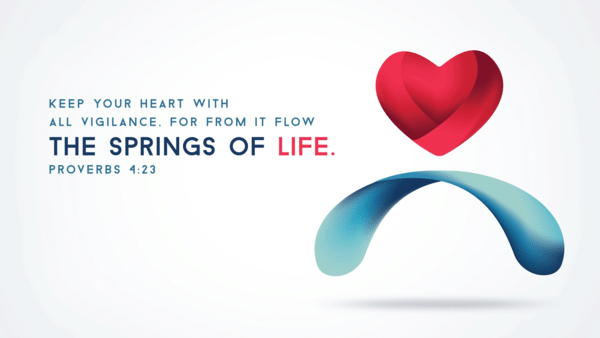 Good Earth Times May 6, 2020
GET informed GET connected GET inspired with St John UMC's Good Earth Times Matthew 13:8
Note from the Pastor's Desk
THE BIBLE IN ONE YEAR: A COMMENTARY
by Nicky & Pippa Gumbel
DAY 114, "Two paths to choose from: God's will or your own" Luke 22:39-62
Do you ever find yourself in a situation where you know the right thing to do, but you also know that the right thing is very difficult and costly? Are you sometimes tempted to take the easy way out?
In this passage, we see that Jesus, as well as being fully God, was fully human. First, he faced the terrible suffering of the cross. He 'knelt down and prayed' (v.41), 'Father, if you are willing, take this cup from me; yet not my will, but yours be done' (v.42). 
Jesus' humanity is seen in his anguish and his sweat 'like drops of blood falling to the ground' (v.44). Despite all the difficulties, he chose God's will over his own, and 'an angel from heaven appeared to him and strengthened him' (v.43).
You will never face as great a challenge as Jesus faced. But there will be times in your life when God asks you to choose his will over what you want to do. In every sacrifice, great or small, ask for God's strength to choose his will over your own, as Jesus did.
Judas, on the other hand, chose his own way. With a kiss he betrayed the one who had loved him. We see a stark contrast between Jesus and Judas. On the one hand, as Jesus prayed, 'an angel from heaven appeared to him and strengthened him' (v.43). On the other hand, we see that the result of Judas' act of betrayal – 'when darkness reigns' (v.53) – is hellish. 
If you feel, as I do, that you could never be quite like Jesus, but desperately don't want to be like Judas, then Peter gives us all hope. Peter messed up, as we all do, and yet God used him. 
Peter's first mistake was to follow 'at a distance' (v.54). When others are hostile towards Jesus it is tempting to put a bit of distance between us and him – not to align ourselves too closely with Jesus. This path, in the end, led to straight out denials (vv.57–58,60). 
When Jesus turned and looked straight at Peter (v.61), Peter knew he had blown it and 'wept bitterly' (v.62). Like Judas, Peter had failed. Yet his future was very different from Judas'. God went on to use Peter, perhaps more than anyone else in the entire history of the Christian church. 
The difference between Peter and Judas was their reaction to failure. Peter was deeply repentant and received forgiveness and restoration from Jesus (see John 21). This gives us all hope. However far you have gone in the wrong direction, it is never too late to turn around. Turn back to Jesus, receive forgiveness and restore the relationship.
For all of us, like Peter, yesterday's mess can become today's message. Your test can become your testimony.
PRAYER: Father, fill me today with your Spirit and help me to say, like Jesus, 'not my will, but yours be done' (Luke 22:42). 
"Pippa Adds"
Luke 22:46
'Why are you sleeping?… Get up and pray so that you will not fall into temptation.'
I don't find getting up very early or staying up late to pray very easy. I do have some sympathy for the disciples. They had had a long day and Jesus had been telling them all sorts of things about his suffering and death. 
It would have been very worrying and confusing for them: 'they were exhausted from sorrow' (v.45). They must have been very disappointed with themselves for letting their friend, teacher and Lord down. 
I do understand Peter's denial; fear can sometimes take a grip. That is why Peter's transformation is so amazing—from a coward to a brave leader. If God can change Peter, he can change me.
Graduation!
If you are graduating this year, we would love to honor you. This year more than ever!! Our hearts are with you all as you are having to sacrifice your senior trips and final days of school, final dances & maybe even walking at graduation. We want to honor the seniors from high school & college that are members & active participants of the St John community, as well as the children & grandchildren.
Since our services are all online right, we have the fantastic opportunity this year to create Senior Videos to honor your journey. Please fill out the form to create your bio HERE. Email your photos & video clips to dprather@stjohnumc.org.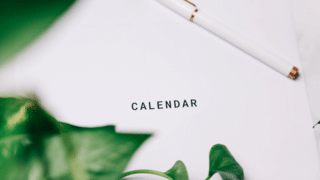 Spiritual Gifts Inventory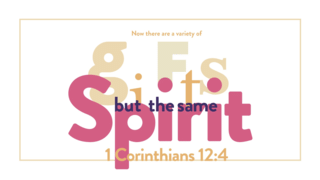 Pastor Carl has been talking about it for weeks! Now it's time! Time to take your spiritual gifts inventory. The form builder has a limit on number of questions, so DeAnna had to build it in 3 parts. Each part will take you about 15 minutes, so 45 minutes in total. That is one of the best parts of the 3 segments, because you don't have to do them all at one time. You will have to complete all 3 parts before your score is sent back to you.
Please set aside a time when you can pray over these questions and not rush through it. We are praying for you as we await your responses.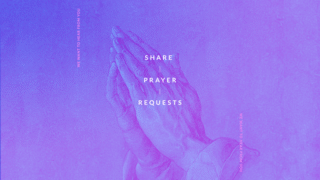 Go to our St John community page to subscribe to this list and get daily reminders to pray for your church family. Subscribing also allows you to add GLORY sightings when a prayer is answered!
If you would like to submit a prayer request, please join our church's community page and add it to the list in the far right column.
Or you can email pray@stjohnumc.org. These requests go directly to the prayer team and you can state if you would like your request forwarded to the pastors or to the public prayer list.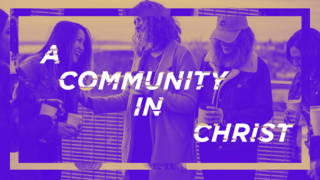 Are you missing your community at St John? Several of our groups and teams have moved digital to stay connected. Check the list below to join the groups you are part of at St John. In the group page, you can have your own group's prayer board, newsletters, conversations, files, even video chat together.
If you don't see your small group or team on the list, email dprather@stjohnumc.org to have it added.
CHAT WITH THE STAFF
If you miss coming by the church and chatting with the office staff, you can now book a chat session with us! So far, you can chat with Carl or DeAnna, but we will be adding more soon. You will need to have a computer, tablet, or smart phone with a camera & mic if you want to see our faces. If you don't, let us know when you sign up & we can do a phone call instead. Book a chat with us by clicking HERE.
What I Love Today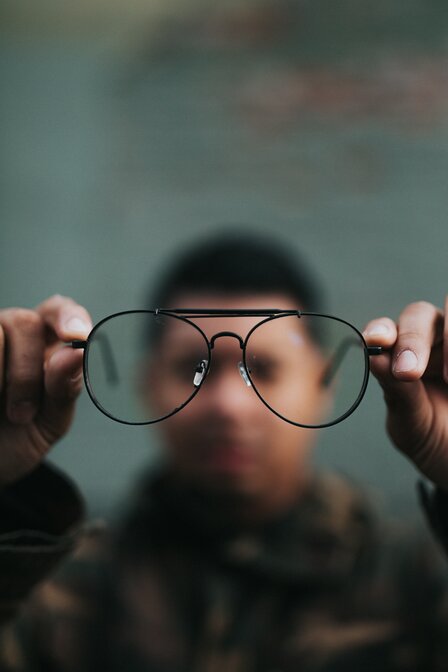 Photo by Nathan Dumlao on Unsplash
Let's talk about PERSPECTIVE. I saw this on facebook. I tried to figure out who the original author was. I could not, but it was definitely a good person with a sound mind and Jesus in their heart.
###
Perspective:
WE ARE NOT IN THE SAME BOAT ...
I heard that we are all in the same boat, but it's not like that. We are in the same storm, but not in the same boat. Your ship could be shipwrecked and mine might not be. Or vice versa.
For some, quarantine is optimal. A moment of reflection, of reconnection, easy in flip flops, with a cocktail or coffee. For others, this is a desperate financial & family crisis.
For some that live alone they're facing endless loneliness. While for others it is peace, rest & time with their mother, father, sons & daughters.
With the $600 weekly increase in unemployment some are bringing in more money to their households than they were working. Others are working more hours for less money due to pay cuts or loss in sales.
Some families of 4 just received $3400 from the stimulus while other families of 4 saw $0.
Some were concerned about getting a certain candy for Easter while others were concerned if there would be enough bread, milk and eggs for the weekend.
Some want to go back to work because they don't qualify for unemployment and are running out of money. Others want to kill those who break the quarantine.
Some are home spending 2-3 hours/day helping their child with online schooling while others are spending 2-3 hours/day to educate their children on top of a 10-12 hour workday.
Some have experienced the near death of the virus, some have already lost someone from it and some are not sure if their loved ones are going to make it. Others don't believe this is a big deal.
Some have faith in God and expect miracles during this 2020. Others say the worst is yet to come.
So, friends, we are not in the same boat. We are going through a time when our perceptions and needs are completely different.
Each of us will emerge, in our own way, from this storm. It is very important to see beyond what is seen at first glance. Not just looking, actually seeing.
We are all on different ships during this storm experiencing a very different journey.
*****Realize that & Be Kind.*****
Our address is: 3921 Murray Hills Drive, Chattanooga, TN, 37416