Good Earth Times May 14, 2020
GET informed GET connected GET inspired with St John UMC's Good Earth Times Matthew 13:8
Note from the Pastor's Desk
THE BIBLE IN ONE YEAR: A COMMENTARY
by Nicky Gumbel
DAY 118, "It is not over for Jesus"
Luke 24:36-53
When Jesus died on the cross, it looked as bad as it could possibly be. It looked like it was all over for him and his followers.
But it was not over. God had not finished. He raised Jesus to life again. In this passage we see that Jesus appears to his disciples and says, 'Peace be with you' (v.36). They still seem 'troubled' and have their 'doubts' (v.38). Jesus gives them very solid proof that he really is alive.
'Look at my hands; look at my feet – it's really me. Touch me. Look me over from head to toe. A ghost doesn't have muscle and bone like this' (v.39, MSG).
Jesus is more than a historical figure who was born and died 2,000 years ago. He is alive. He is here and present today.
When the disciples realize that Jesus really is alive, they are overcome with 'joy' and 'amazement' (v.41). Having eaten a piece of leftover fish (v.42) he says to them, 'Everything I told you while I was with you comes to this: All the things written about me in the Law of Moses, in the Prophets, and in the Psalms have to be fulfilled' (v.44–47, MSG).
When Jesus showed them 'how to read their Bibles this way' (v.45, MSG), he set the pattern for us. This is why you should always try to read the Old Testament Scriptures through the lens of Jesus.
Jesus had totally fulfilled this part of his mission, which had been foretold in the Old Testament. Yet, the agenda of Jesus was unfinished.
His disciples had a task: 'Repentance and forgiveness of sins will be preached in his name to all nations, beginning in Jerusalem' (v.47). Now, you and I, his disciples, have the task of telling 'all nations' about Jesus – speaking about repentance and forgiveness of sins (v.47). For this part of his agenda you are going to need the power of the Holy Spirit. Jesus promises that you will be 'clothed with power from on high' (v.49).
Having set out his new agenda, Jesus 'lifted up his hands and blessed them. While he was blessing them, he left them and was taken up into heaven' (vv.50–51). It is interesting that after he had been taken up to heaven and he was not physically present they then worshipped him (v.52a), knowing that he was still with them. They then returned to Jerusalem, 'bursting with great joy' (v.52b, MSG). The end of Jesus' time with them was also a very exciting beginning.
On the day of Pentecost, they received what Jesus had promised. They were filled with the Holy Spirit and began to take on this new agenda of Jesus. All over the world today, Jesus' agenda is being carried out by his disciples. It is far from finished. You and I can play a part in completing Jesus' unfinished agenda. It's not over yet. One day it will be finished and then Jesus will return.




PRAYER: Lord, may I give my life to serve your great, unfinished agenda. Thank you that the Holy Spirit equips me and empowers me for this task.
Graduation!
If you are graduating this year, we would love to honor you. This year more than ever!! Our hearts are with you all as you are having to sacrifice your senior trips and final days of school, final dances & maybe even walking at graduation. We want to honor the seniors from high school & college that are members & active participants of the St John community, as well as the children & grandchildren.
Since our services are all online right, we have the fantastic opportunity this year to create Senior Videos to honor your journey. Please fill out the form to create your bio HERE. Email your photos & video clips to dprather@stjohnumc.org.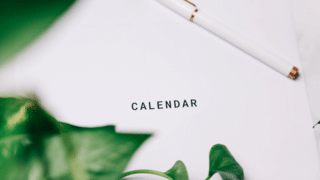 Spiritual Gifts Inventory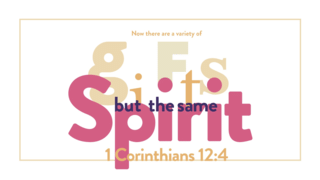 Pastor Carl has been talking about it for weeks! Now it's time! Time to take your spiritual gifts inventory. Each part will take you about 15 minutes, so 45 minutes in total. That is one of the best parts of the 3 segments, because you don't have to do them all at one time. You will have to complete all 3 parts before your score is sent back to you.
Please set aside a time when you can pray over these questions and not rush through it. We are praying for you as we await your responses.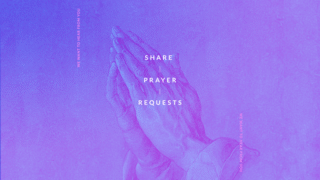 Go to our St John community page to subscribe to this list and get daily reminders to pray for your church family. Subscribing also allows you to add GLORY sightings when a prayer is answered!
If you would like to submit a prayer request, please join our church's community page and add it to the list in the far right column.
Or you can email pray@stjohnumc.org. These requests go directly to the prayer team and you can state if you would like your request forwarded to the pastors or to the public prayer list.
Community Connect Groups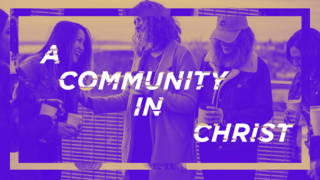 Are you craving connection while you are self isolating? We are getting ready to launch a new batch of small groups on June 1. You can be in one of these groups if you are not in a current Sunday school class. You can be in a group if you are in a current Sunday school class. You can be in a connect group if you have worshipped with us at our Murray Hills building or have just worshipped with us online.
The purpose of these groups will be to fellowship, study, discuss, pray, and generally, just do life together. They will be multi-age mixed groups so you can get to know the wonderful depth and breadth of people that make up the St John family.
These groups will initially be all virtual. As it is safe to do so, some groups may choose to meet in homes, restaurants, cofffeeshops, or other places, and others may remain virtual fellowship groups.
Look for more information and how to sign up in the next bulletin and newsletter.
Are you missing your existing community at St John? Several of our groups and teams have moved digital to stay connected. Check the list below to join the groups you are part of at St John. In the group page, you can have your own group's prayer board, newsletters, conversations, files, even video chat together.
If you don't see your small group or team on the list, email dprather@stjohnumc.org to have it added.
CHAT WITH THE STAFF
If you miss coming by the church and chatting with the office staff, you can now book a chat session with us! So far, you can chat with Carl or DeAnna, but we will be adding more soon. You will need to have a computer, tablet, or smart phone with a camera & mic if you want to see our faces. If you don't, let us know when you sign up & we can do a phone call instead. Book a chat with us by clicking HERE.
Our address is: 3921 Murray Hills Drive, Chattanooga, TN, 37416