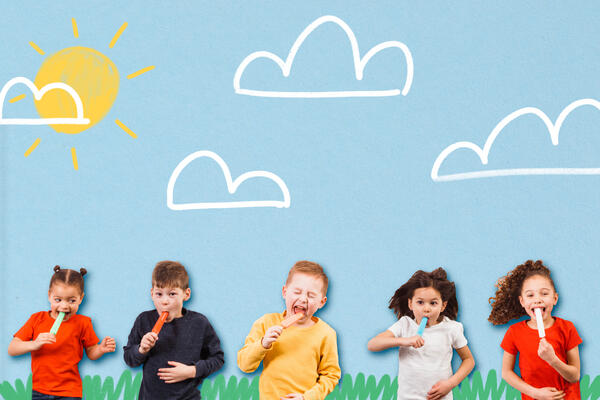 Good Earth Times June 10, 2020
GET informed GET connected GET inspired with St John UMC's Good Earth Times Matthew 13:8
From the Pastor's Desk
FROM OUR AWESOME FRIEND, PASTOR SARAH LOTT (with permission):
Good morning Family,
Our Scripture today comes from Psalms 27 which encourages us not to fear for He is our Light and our Salvation.
We fear the things that we don't understand. So, Let us put aside fear and try to understand and get to know the things and people whom we fear.
During these times of injustice I have been so emotional that I could not trust myself to say too much without seeming to be bitter. Therefore, I had to keep my mind stayed on Christ and repeat His Words to myself: "Father forgive them for they know not what they do". Then I questioned, why do they not know what they do?
They know not what they do because their actions are fueled by things that they been taught and they are filled with hate and evil thoughts. They use the Word of God to justify their actions, but their hearts are far from Him.
We say we have a relationship with Our God Jehovah, Who is love, but are we just repeating what we hear from others or do we truly hear him? Does the world knows that we are His disciples because of the love and compassion that we show ?
When we can mentally put ourselves in someone's foot steps we can have compassion. We can stop judging people by the color of their skin, by the way they look, by the way they talk, and by their mental capacity.
We need to try to know and understand those who are different from us and we will not have fear. We can stop fearing the things that we do not understand. Hebrews 13:6 tells us that the Lord is my helper; I will not fear. We need to stop, NOW, putting labels on people because of their Bloodline.
We have achieved a small victory but will we forget and have to repeat the same incidents ? We cannot continue to ignore the obvious things which we see. If we wear the name of Christ we should have the mind of Christ.
We have to display our faith. Faith and actions changes our situations but faith can also changes the way we view our situations. Faith is realizing that God is in control and will turn the evil that was intended for us into good ( read Genesis 50)
If we will let Him lead us. He will do what is best in our lives, even when we do not understand. Romans 8:28
Even when we don't understand He is the light of our lives and we don't have to fear. With Him on our side we have no need to be fearful. He is love. There is no fear in love, and perfect love cast out 1 John 4:18
I love you all and you are in my prayers. Stay encouraged until we meet again.
In the Service of our Lord and Savior.
~ Pastor Lott
Graduation!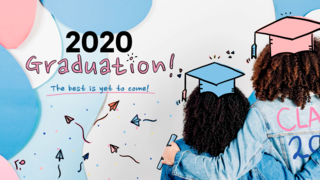 If you are graduating this year, we would love to honor you. This year more than ever!! Our hearts are with you all as you are having to sacrifice your senior trips and final days of school, final dances & maybe even walking at graduation. We want to honor the seniors from high school & college that are members & active participants of the St John community, as well as the children & grandchildren.
Since our services are all online right, we have the fantastic opportunity this year to create Senior Videos to honor your journey. Please fill out the form to create your bio HERE. Email your photos & video clips to dprather@stjohnumc.org.
We plan on premiering all grad videos by July 12 and will host a Graduation Celebration Sunday on July 19. More details to come!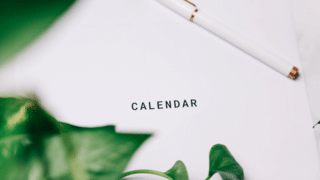 Upcoming Events
Download
Sunday, June 21st, 2020  •  12:30–1:30 pm (EDT)
Download
Dinner, Devotion & Fellowship
Thursday, July 9th, 2020  •  6:30–8:30 pm (EDT)
Community Connect Groups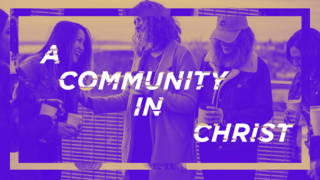 Are you craving connection while you are self isolating? We hope to launch this new community of small groups on June 7. You can be a part of community in one of these groups if you are not in a current Sunday school class. You can be part of a group if you are in a current Sunday school class. You can be in a connect group if you have worshipped with us at our Murray Hills building or have just worshipped with us online. You can be part of a connect group even if you have never worshipped with us at all.
The purpose of these groups will be to fellowship, study, discuss, pray, and generally, just do life together. They will be multi-age mixed groups so you can get to know the wonderful depth and breadth of people that make up the St John family.
These groups will initially be all virtual. As it is safe to do so, some groups may choose to meet in homes, restaurants, cofffeeshops, or other places, and others may remain virtual fellowship groups.
Look for more information and how to sign up in the upcoming bulletin and newsletter.
SPATIALLY DISTANCED GIVING OPTIONS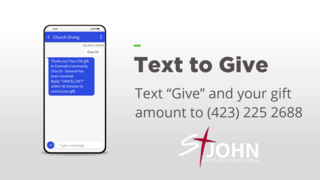 One of the ways we worship God is our offering to God's work through our financial gifts and our gifts of service. Our financial gifts support what God is doing at St John make ministry possible every day of the year. In this season of rapid change, our church is providing ministry in new ways each day by offering: online prayer support & small groups, counseling via phone and video, worship services, youth and children's ministry activities kids can do from home, and more. We are continuing to facilitate Sunday school & small group ministry gatherings, support our local food ministry, and meet the needs of our church family and our community in any ways we can. All these things require financial resources. I encourage you to take a moment right now and make a gift to support ministry at St John UMC —you can easily make a one-time or recurring gift by:
You can use the text to give option above.
Give online through our website at stjohnumc.org/give.
Mail a check to the church office at 3921 Murray Hills Dr, Chattanooga TN 37416.
Spiritual Gifts Inventory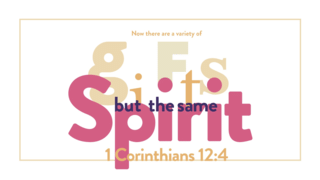 It is time to take your spiritual gifts inventory. Each part will take you about 15 minutes, so 45 minutes in total. That is one of the best parts of the 3 segments, because you don't have to do them all at one time. You will have to complete all 3 parts before your score is sent back to you.
Please set aside a time when you can pray over these questions and not rush through it. We are praying for you as we await your responses.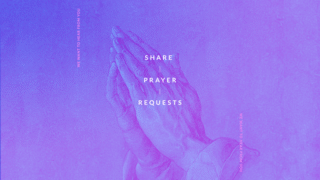 Go to our St John community page to subscribe to this list and get daily reminders to pray for your church family. Subscribing also allows you to add GLORY sightings when a prayer is answered!
If you would like to submit a prayer request, please join our church's community page and add it to the list in the far right column.
Or you can email pray@stjohnumc.org. These requests go directly to the prayer team and you can state if you would like your request forwarded to the pastors or to the public prayer list.
Are you missing your existing community at St John? Several of our groups and teams have moved digital to stay connected. Check the list below to join the groups you are part of at St John. In the group page, you can have your own group's prayer board, newsletters, conversations, files, even video chat together.
If you don't see your small group or team on the list, email dprather@stjohnumc.org to have it added.
UMCOR CALL FOR FLOOD BUCKETS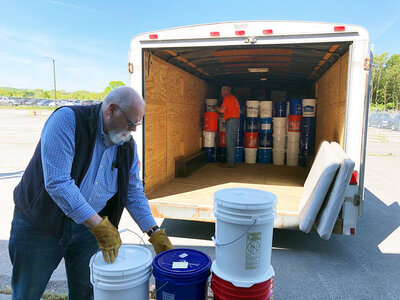 UMCOR is calling for flood buckets to build back up their depleted stores from the flooding in VA and tornadoes in TN, AL, and GA. They are asking now to be ready for the predictions of a very active hurricane season this year. We have already had one tropical system bring significant rain to the eastern US. If you would to fill a bucket, you can find out how on UMCOR's website. You can drop off your filled bucket to the church. We will be posting times that you can drop off your buckets, or if you have a key fob, you can place your bucket in the connector lobby in front of the welcome desk.
If you would rather just give monetarily, you can give to UMCOR through their website or mail a check to Project Crossroads, 136 Snider Branch Road, Marion, VA 24354 (make checks to "Project Crossroads" with "disaster supplies in the memo line)
SPECIAL OFFERING OPPORTUNITIES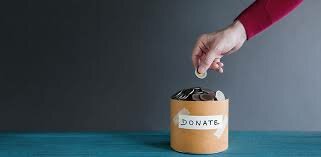 5th Sunday Holston Home Sunday is May 31. We welcome your special offering for Holston Home. Mail your marked check or drop it off at the church office.
Annual Conference Offering – Holston Annual Conference at Lake Junaluska has been cancelled due to Covid-19 but we are still encouraged to participate in the annual offering. Once again, this year's offering will go toward the opioid crisis in Holston Conference. Mail your marked check or drop it off at the church office.
Virtual Annual Conference will be held on June 27.
Our address is: 3921 Murray Hills Drive, Chattanooga, TN, 37416