Good Earth Times September 8, 2020
GET informed GET connected GET inspired with St John UMC's Good Earth Times Matthew 13:8
New Bible Study Starting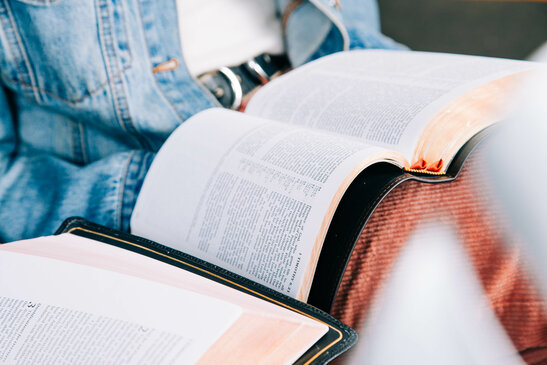 The St. John UMC Women of Faith Bible Study is offering a study of the Gospel of Luke on Wednesdays at 10 A.M. via zoom, starting September 23, and co-led by Susie Hinkle and Kathryn Geddie. We will be using the study guide, Unexplainable Jesus/Rediscovering The God You Thought You Knew, by Erica Wiggenhorn, published by Moody Publishers. It is an 8-week study. You can get your book in paperback or Kindle eBook here.
If you have not used zoom, it is very easy and you are not required to download the Zoom application; you just click on the URL in the email I send or copy and paste it into your browser.
I pray that you and your families are doing well and Susie and I look forward to taking this journey through Luke's Gospel with you!
Blessings, Kathryn
P.S. Study praise/review by Carol Kent: If you long to get to know Jesus more intimately than you've ever experienced Him before, I implore you to call some friends and do this study as a group. Bible teacher Erica Wiggenhorn skillfully guides her readers to an understanding of the mystery and wonder of the most fascinating man you'll ever know, Jesus. You'll laugh. You'll cry. You'll be amazed as you encounter Him in an up close and personal way. This is a Bible study that will transform you life.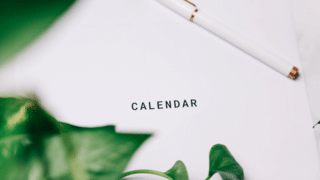 Community Connect Groups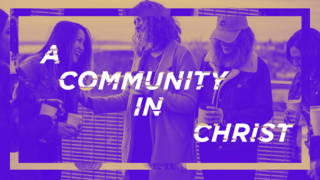 Are you craving connection while you are self isolating? We have new groups starting. You can be a part of community in one of these groups if you are not in a current Sunday school class. You can be part of a group if you are in a current Sunday school class. You can be in a connect group if you have worshipped with us at our Murray Hills building or have just worshipped with us online. You can be part of a connect group even if you have never worshipped with us at all.
The purpose of these groups will be to fellowship, study, discuss, pray, and generally, just do life together. They will be multi-age mixed groups so you can get to know the wonderful depth and breadth of people that make up the St John family.
These groups will initially be all virtual. As it is safe to do so, some groups may choose to meet in homes, restaurants, cofffeeshops, or other places, and others may remain virtual fellowship groups.
SPATIALLY DISTANCED GIVING OPTIONS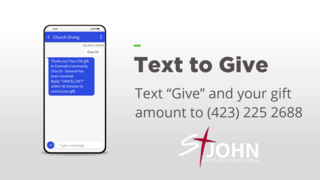 One of the ways we worship God is our offering to God's work through our financial gifts and our gifts of service. Our financial gifts support what God is doing at St John make ministry possible every day of the year. In this season of rapid change, our church is providing ministry in new ways each day by offering: online prayer support & small groups, counseling via phone and video, worship services, youth and children's ministry activities kids can do from home, and more. We are continuing to facilitate Sunday school & small group ministry gatherings, support our local food ministry, and meet the needs of our church family and our community in any ways we can. All these things require financial resources. I encourage you to take a moment right now and make a gift to support ministry at St John UMC —you can easily make a one-time or recurring gift by:
You can use the text to give option above.
Give online through our website at stjohnumc.org/give.
Mail a check to the church office at 3921 Murray Hills Dr, Chattanooga TN 37416.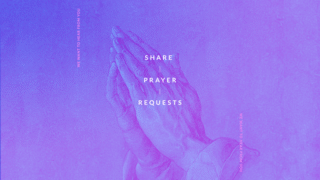 Go to our St John community page to subscribe to this list and get daily reminders to pray for your church family. Subscribing also allows you to add GLORY sightings when a prayer is answered!
If you would like to submit a prayer request, please join our church's community page and add it to the YELLOW list in the far right column.
Or you can email pray@stjohnumc.org. These requests go directly to the prayer team and you can state if you would like your request forwarded to the pastors or to the public prayer list.
Are you missing your existing community at St John? Several of our groups and teams have moved digital to stay connected. Check the list below to join the groups you are part of at St John. In the group page, you can have your own group's prayer board, newsletters, conversations, files, even video chat together.
If you don't see your small group or team on the list, email dprather@stjohnumc.org to have it added.
CHAT WITH THE STAFF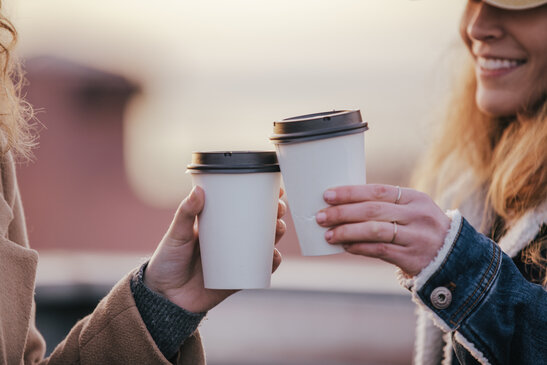 If you miss coming by the church and chatting with the office staff, you can now book a chat session with us! So far, you can chat with Carl or DeAnna, but we will be adding more soon. You will need to have a computer, tablet, or smart phone with a camera & mic if you want to see our faces. If you don't, let us know when you sign up & we can do a phone call instead. Book a chat with us by clicking HERE.
UMCOR CALL FOR FLOOD BUCKETS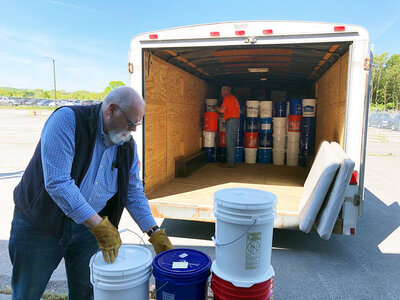 UMCOR is calling for flood buckets to build back up their depleted stores from the flooding in VA and tornadoes in TN, AL, and GA. They are asking now to be ready for the predictions of a very active hurricane season this year. We have already had one tropical system bring significant rain to the eastern US. If you would to fill a bucket, you can find out how on UMCOR's website. You can drop off your filled bucket to the church. We will be posting times that you can drop off your buckets, or if you have a key fob, you can place your bucket in the connector lobby in front of the welcome desk.
If you would rather just give monetarily, you can give to UMCOR through their website or mail a check to Project Crossroads, 136 Snider Branch Road, Marion, VA 24354 (make checks to "Project Crossroads" with "disaster supplies in the memo line)
Our address is: 3921 Murray Hills Drive, Chattanooga, TN, 37416