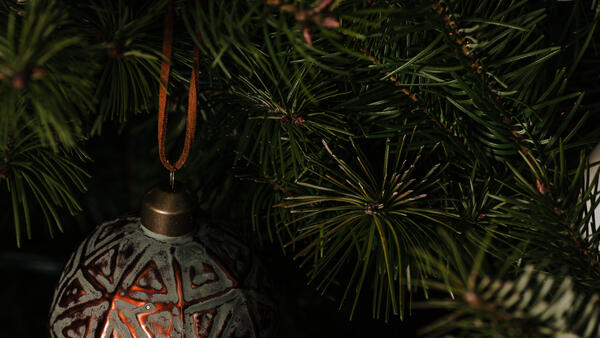 Good Earth Times December 8, 2020
GET informed GET connected GET inspired with St John UMC's Good Earth Times Matthew 13:8
Worship COVID Updates
With Hamilton County COVID-19 cases on the rise, the St John Pandemic Team has decided to follow the same phased system as Hamilton County Schools. As the schools move to their Phase 2 Hybrid schedule, church is also moving to a hybrid schedule.
When the Sanctuary is CLOSED, we will continue to LIVESTREAM from the sanctuary and broadcast our FM transmission. The FM transmission reaches most of our parking lot, so you can still "go" to church. The restrooms will remain open, but still adhere to our one family at time rule to minimize contact.
When the Sanctuary is OPEN, seating for worship will be limited to 35 people. Please make your reservations by clicking HERE or leave a message at 423-892-2257. After you make your reservation online, you will receive an email with your confirmation.
Here is the schedule for December.
Dec. 6 - Sanctuary CLOSED
Dec. 13 - Sanctuary OPEN
Dec. 20 - Sanctuary OPEN
Dec. 24 - Sanctuary CLOSED
Dec. 27 - Sanctuary CLOSED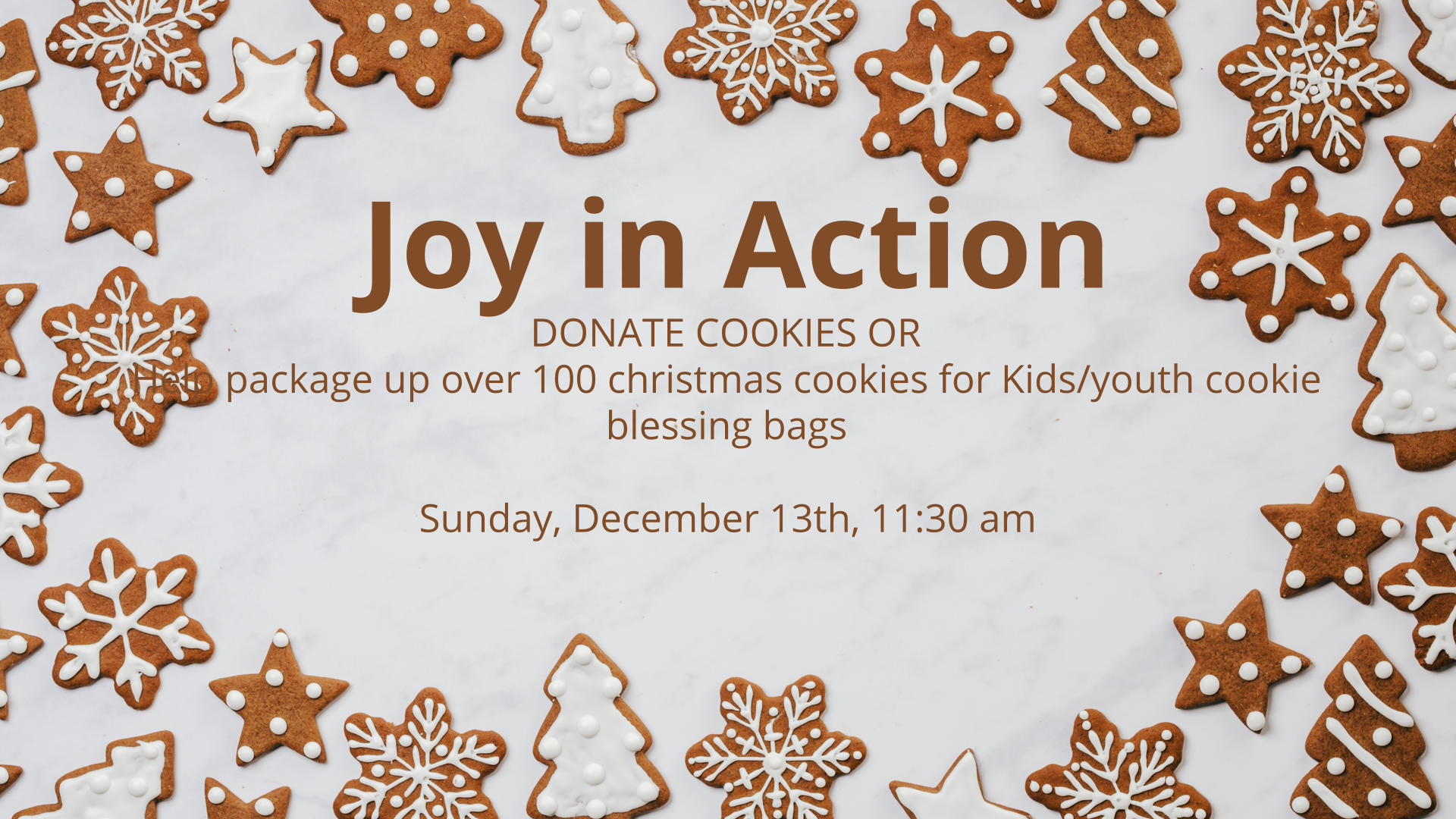 Sunday, December 13th  •  11:30 am – 12:30 pm
Christmas Cookies
Immediately following worship on Sunday, December 13, we will be packaging up 100+ Christmas cookie blessing bags for our local kids & youth, including the entire Howard High football team. Any leftover will be distributed to shut-ins during visitation calls.
If you'd like to donate Christmas cookies or sign up to help package cookies, click HERE.
Christmas Cards
With the rise of COVID cases, there will be no churchwide Christmas card distribution this year.
If you moved this year, please let DeAnna know to make sure our directory is up to date.
Email Deanna if you would an updated copy of the directory.
If you need just a couple of addresses, you can call Jan Holcomb at (423) 894-0687 for the addresses you need.
Hwy 58 Angel Tree
Many years ago, Harrison UMC realized that several families in their partner school, Harrison Elementary, were struggling to have presents under the tree for their kids. Ever since then, they have provided for these families, and every year, the list has grown. This year, with the merger of Harrison & Hillcrest Elementary Schools and 2020 being what it is, the list of needy families jumped from 35 kids to over 75 kids. They reached out and all the Hwy 58 churches responded. We are all partnering together to bring Christmas smiles to as many children as we can!
Get all the information on how to participate HERE.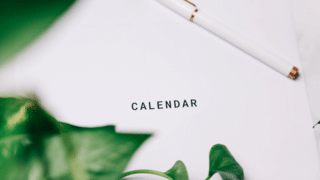 Download
Are you dealing with anxiety over this election season & the divisiveness of our nation right now? This lunchtime small group will use the Peace with Politics bible reading plan from iDisciple.org to equip, challenge, and impassion ourselves to choose the path of peace God offers. Then from that peace, share that peace with our world. You can join the discussion online HERE on Thursdays at 12pm or you can watch on Facebook Live or catch the replay. We will discuss the reading material, share our loads with each other, rejoice in our glory sightings, and pray for our nation. This is a 10 week reading plan, so we will praying for our nation every Thursday until Inauguration Day.
Thursday, December 10th  •  12:15–1:00 pm (EST)
Download
Dinner, Devotion & Fellowship
Thursday, December 10th  •  6:30–8:30 pm (EDT)
Download
Hang out, play games, talk to your friends & Stewart. Youth Zooms are Sunday from 7-8 PM! We play games, catch up, and have a little community before we start another week. Zoom links go out every Sunday!
Sunday, December 13th  •  7–8 pm (EDT)
Our address is: 3921 Murray Hills Drive, Chattanooga, TN, 37416