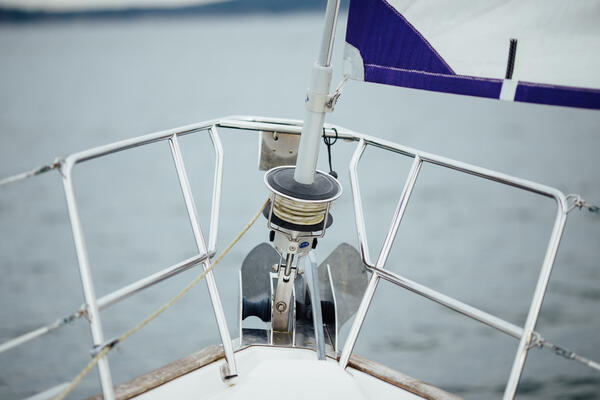 Good Earth Times January 20, 2021
GET informed GET connected GET inspired with St John UMC's Good Earth Times Matthew 13:8
Worship COVID Updates
With Hamilton County COVID-19 cases on the rise, the St John Pandemic Team has decided to follow the same phased system as Hamilton County Schools. As the schools remain in their Phase 1 schedule, the church sanctuary is also CLOSED.
When the Sanctuary is CLOSED, we will continue to LIVESTREAM from the sanctuary and broadcast our FM transmission. The FM transmission reaches most of our parking lot, so you can still "go" to church. The restrooms will remain open, but still adhere to our one family at time rule to minimize contact.
When the Sanctuary is OPEN, seating for worship will be limited to 35 people. Please make your reservations by clicking HERE or leave a message at 423-892-2257. After you make your reservation online, you will receive an email with your confirmation.
Here is the schedule for the remainder of January.
Jan 24 - CLOSED
Jan 31 - CLOSED
Resurrection 2021
Have you ever wanted to know what the youth experience at Resurrection?
Here's an invitation from Stewart:
RESURRECTION IS THIS FRIDAY PEOPLE!!!!! I'm super excited for how God is going to work through this online event. This online event will be the Saturday, January 23rd at 7:00 PM. Even though we cannot attend in person this year, we'll be having a Zoom watch party to watch from the comfort of your home! This is open to not only our Youth, but to everyone in the church who wants to come get a taste of what our usual winter retreat is like. Come hang out in the Zoom party, it'll be a blast!
Topic: Resurrection
Time: Jan 23, 2021 06:30 PM Eastern Time (US and Canada)
Join Zoom Meeting
https://us02web.zoom.us/j/9106973647?pwd=a3ljTE9vOCtMSm9peThkaFhwamdCZz09
UMW News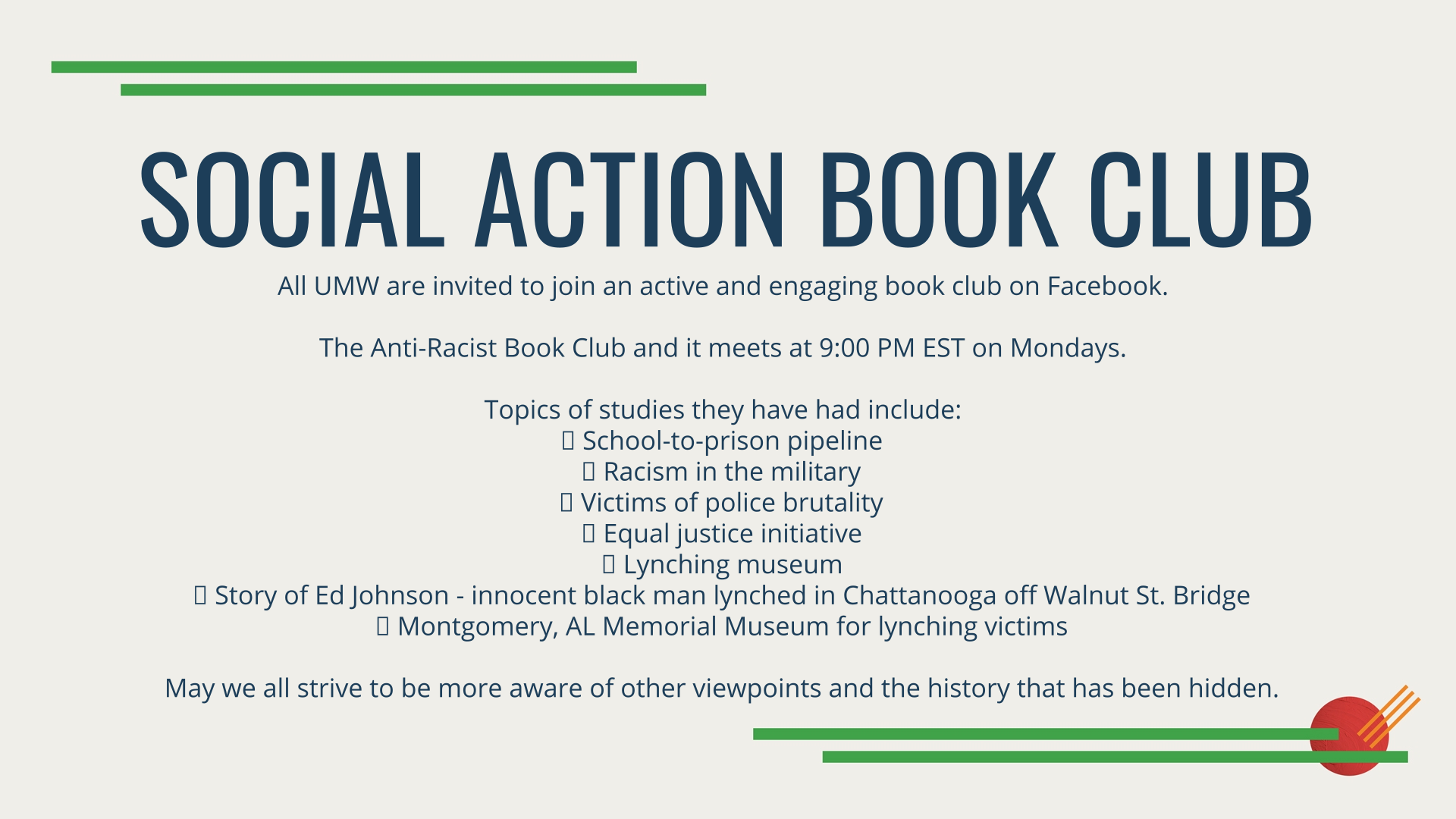 Social Action Book Club
All UMW are invited to join an active and engaging book club on Facebook. The Anti-Racist Book Club meets at 9:00 PM EST on Mondays. Topics of studies they have had include:  School-to-prison pipeline  Racism in the military  Victims of police brutality  Equal justice initiative  Lynching museum  Story of Ed Johnson - innocent black man lynched in Chattanooga off Walnut St. Bridge  Montgomery, AL Memorial Museum for lynching victims May we all strive to be more aware of other viewpoints and the history that has been hidden. If you would like more information, comment below.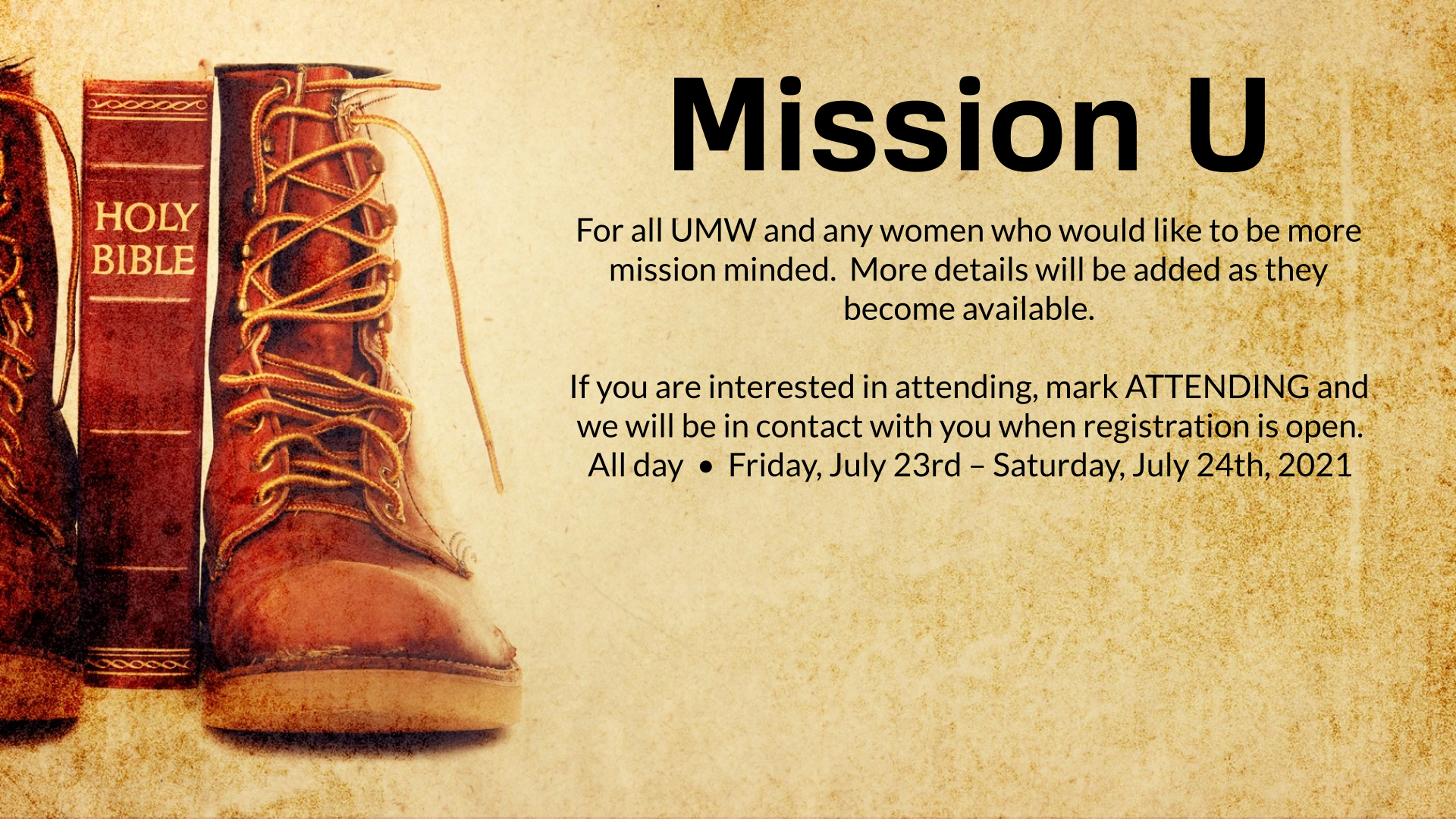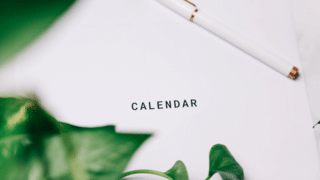 Our address is: 3921 Murray Hills Drive, Chattanooga, TN, 37416