Worship Update 2/12/21
We follow the same phases as Hamilton County Schools.
Current Phase
Hamilton County is in PHASE 3. St John equivalent is sanctuary is open every other week.
February 14: OPEN
February 21: OPEN
February 28: OPEN
St John Pandemic Team has decided to follow the same phased system as Hamilton County Schools. With Hamilton County COVID-19 cases on the decline & the vaccine rolling out to many, and as the schools move back to their Phase 2 schedule, the church sanctuary is will be OPEN in February on a limited basis.
When the Sanctuary is CLOSED, we will continue to LIVESTREAM from the sanctuary and broadcast our FM transmission. The FM transmission reaches most of our parking lot, so you can still "go" to church. The restrooms will remain open, but please continue to adhere to our one family at time rule to minimize contact.
When the Sanctuary is OPEN, seating for worship will be limited to 35 people. Please make your reservations by clicking HERE or leave a message at 423-892-2257. After you make your reservation online, you will receive an email with your confirmation.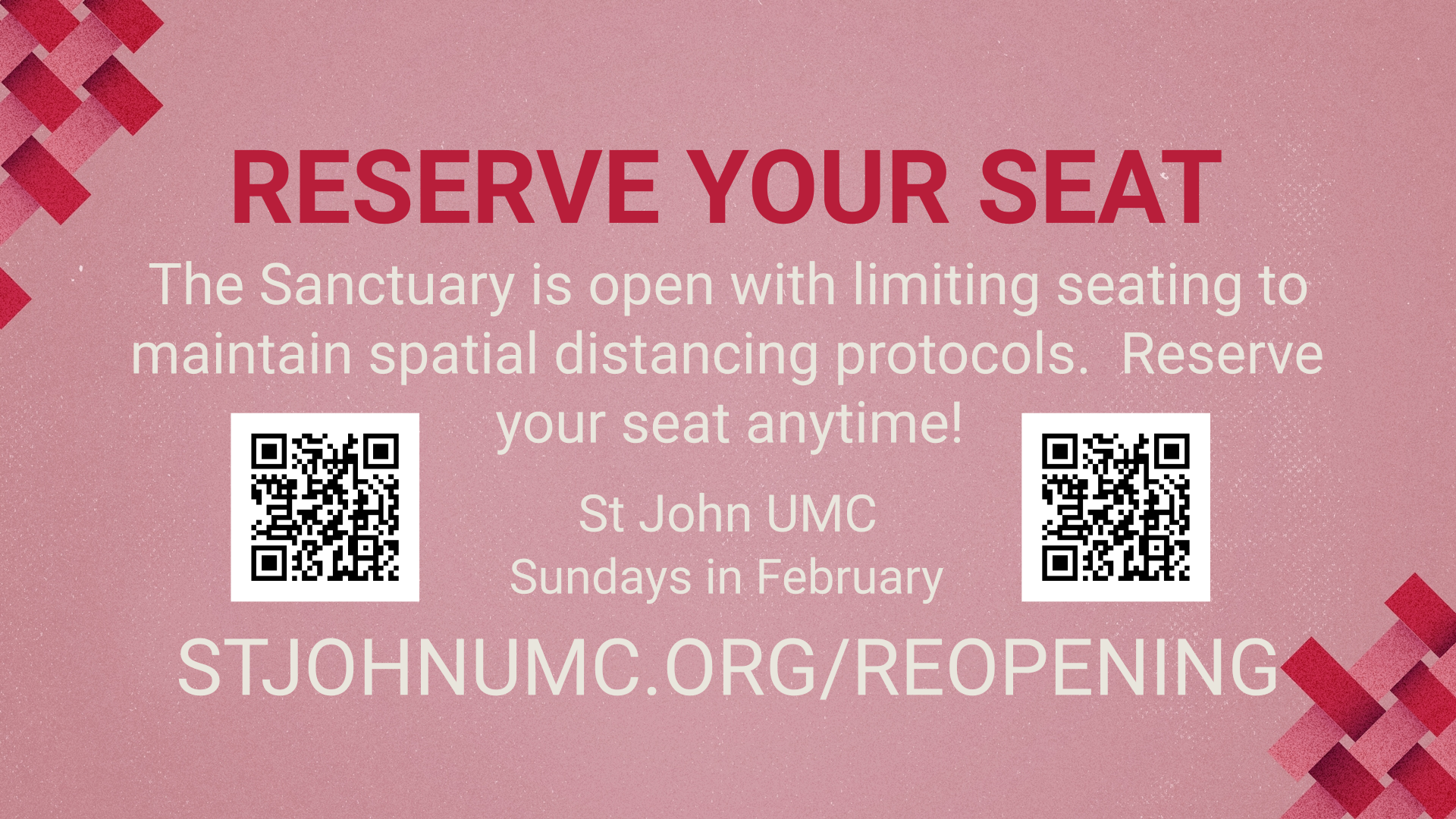 Reserve Your Seat in the Sanctuary!
Our address is: 3921 Murray Hills Drive, Chattanooga, TN, 37416