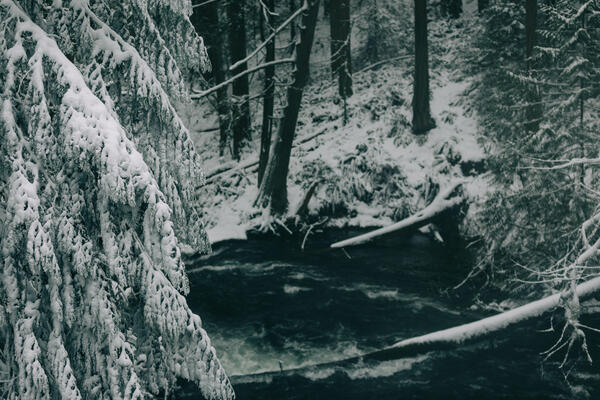 Good Earth Times February 15, 2021
GET informed GET connected GET inspired with St John UMC's Good Earth Times Matthew 13:8
New Happenings!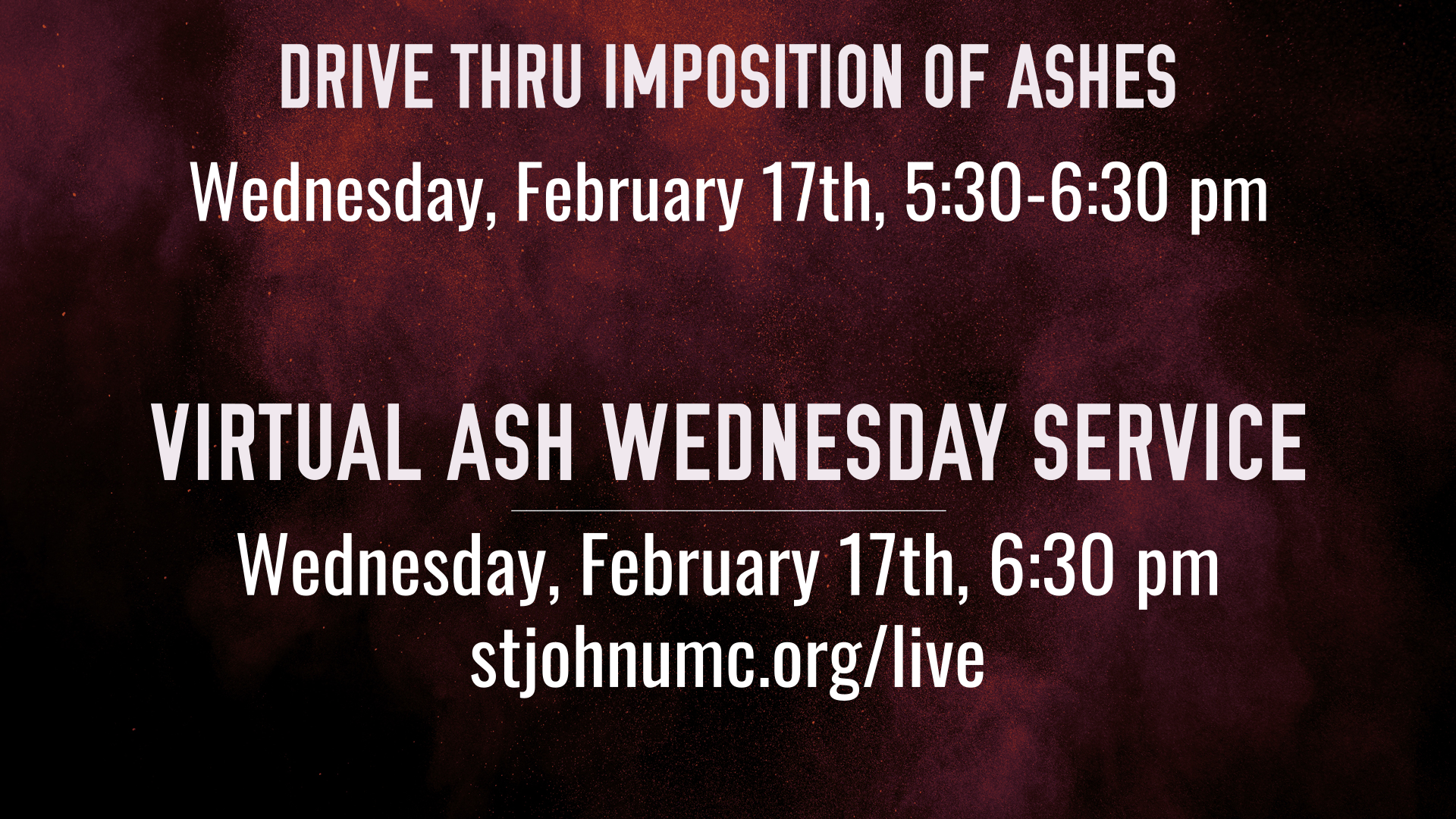 Wednesday, February 17th  •  6:30–7:30 pm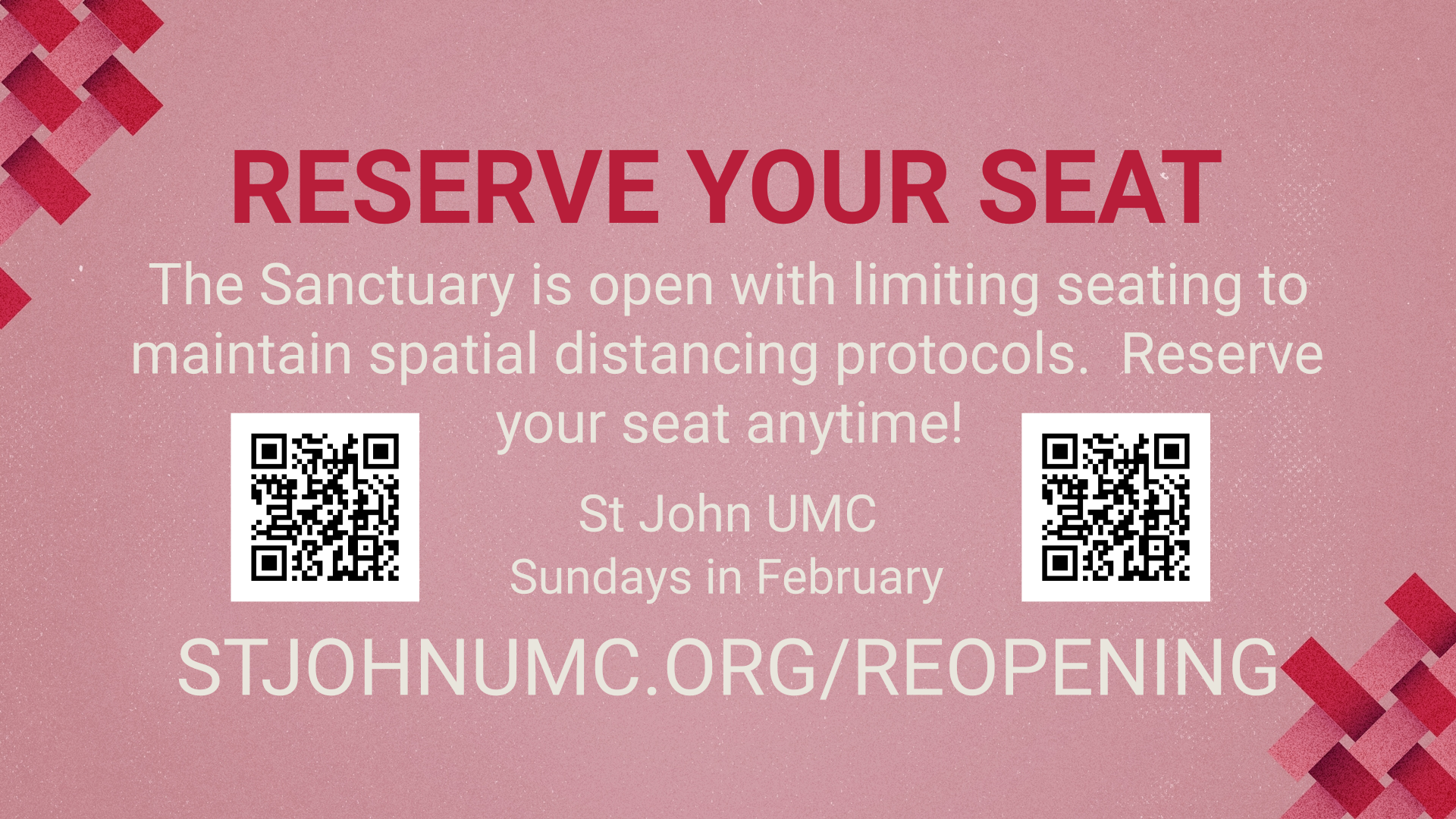 Reserve Your Seat in the Sanctuary!
Worship COVID Updates
With Hamilton County COVID-19 cases always changing, the St John Pandemic Team has decided to follow the same phased system as Hamilton County Schools. As the schools announce their next phase on Tuesday, we will announce ours on Wednesdays. If you subscribe to this newsletter, you will also receive an email on Wednesdays with our current status.
When the Sanctuary is CLOSED, we will continue to LIVESTREAM from the sanctuary and broadcast our FM transmission. 100.3 FM transmission reaches most of our parking lot, so you can still "go" to church. The restrooms will remain open, but still adhere to our one family at time rule to minimize contact.
When the Sanctuary is OPEN, seating for worship will be limited to 35 people. Please make your reservations by clicking HERE or leave a message at 423-892-2257. After you make your reservation online, you will receive an email with your confirmation.
Would you like to be in our next video series?
We are putting together a series of videos for Lent. All you have to do is read from the devotion book. If you would like to add your own story to theirs, you are welcome to, but not required! If interested click on DeAnna's contact card below and let her know.
In particular we are looking for people that enjoy talking about or have testimony about the following things:
Photography
Someone that grew up having their photo taken on the first day of school every year.
Bible scholar (or at least someone who is very familiar with the book of Luke)
Someone who loves watching court TV or courtroom dramas.
People that like to draw, doodle, sketch.
People that need a do over.
Person who LOVES birthday cakes.
Someone who has been in the Maundy Thursday Last Supper reenactment.
People that work as a lawyer, paralegal, or law enforcement.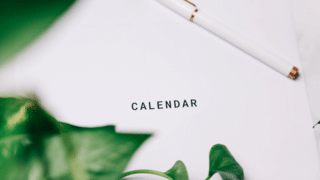 Our address is: 3921 Murray Hills Drive, Chattanooga, TN, 37416