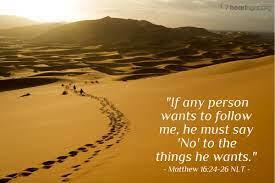 July 2021
Cornerstone News
From Pastor David. . .
Every year we celebrate Independence Day. We talk about being the "land of the free" and our various freedoms.
As I was preparing the sermon for July 4th, I stopped and asked myself, "How free am I?"
I had to ask that question because, at times, I find freedom very hard to come by.
For example, I want to be more intentional about staying healthy. Since my diet is an essential part of a healthy lifestyle, I want to focus on eating right and I'm free to do so. However, as I walk by the cabinet with the chips, I feel a desire to open the cabinet, grab the chips, and feast! I know eating chips are not part of a healthy diet, but I want to eat chips.
So, I have a choice. I want to be healthy, but I also want to eat chips. I'm free to do either, but I'm not free to do both. And there is the problem. I cannot both eat loads of chips AND live a healthy lifestyle.
I am free. I am free to choose my actions but I'm stuck with the consequences of my actions. If I use my freedom to eat chips, the consequences will be a less healthy life.
Freedom allows me to choose my actions. The question is, what actions will I choose? How will I use my freedom?
Bob Dylan wrote a song called, "You've Got to Serve Somebody." The chorus says, "You can serve the devil, or you can serve the Lord, but you gotta serve somebody." Dylan boils down our choices to two options: the devil or the Lord.
We might say, "Well, I'm not serving the devil, I'm just serving myself." That may be true, but when I am serving myself, using my freedom for my agenda and desires, I discover conflicting priorities. We have so many competing desires and agendas within us that we can feel fragmented.
We may even realize that we aren't free after all. Instead, we are imprisoned by our desires, addictions, and habits. We create our own prisons and we can't seem to find the way out. What started out as a free choice, is no longer a free choice. We are locked into bad habits we can't break and destructive thoughts we can't escape.
Jesus invites us to freedom. True freedom. Jesus said, "So if the Son sets you free, you are free indeed. (John 8:36)." In order to find that freedom, we must first die to ourselves (Matthew 16:24). In other words, we die to our agendas and competing priorities and look to Jesus, allowing him to set our path. In looking to Jesus, we discover our competing priorities and desires give way to Jesus' guidance and directives. We are no longer controlled by our passions and desires (Galatians 5:25-26) but free to become who we were created to be.
On July 4th, we celebrate our independence and freedom as citizens of America. However, we won't find true freedom until we give ourselves over fully to God through Jesus.
Peace, David
Come Hang Out With Us in the Park!
Nearly 58 years ago, St. Paul United Methodist Church was born with the intention of establishing a Christian presence in the Highland Village neighborhood, a feat which it accomplished quite well. Over time, however, neighborhoods change and with each new generation the church must once again find a way to establish relationships with those who live in the neighborhood. So, how can we find ways to establish relationships with those who currently live in our neighborhood during this pivotal time as we emerge from a global pandemic? By using the secret weapon of Methodists worldwide, of course: Food!
So, we have set together a gathering time at Highland Village Park to come together around food and yard games, to have conversations and enjoy the company of those who live in our neighborhood. While we plan to have more gatherings in the near future, our first gathering will take place on Sunday, July 11 from 4-6PM! We would love it if you would come join us, and if you would be willing, we could actually use your help!
How can I help?
We're glad you asked!
Have a truck?
We need someone to help us transport our church's grill, some extra tables and chairs, drink carriers, and more over to the park. If you have a truck and would like to lend a hand, that would be tremendously helpful!
Know how to grill?
We're looking for a resident grillmaster! Nothing too fancy, just hamburgers and hot dogs. If you would like to help us by assuming the position at the grill, that would be greatly appreciated!
Wanna bring a side item?
Y'know, good side items can make or break a cook out! Do you have a side that is just to die for? Let us know and bring it with you!
Has life given you lemons?
We're going to keep things pretty simple as far as drinks go – just water and lemonade – but lemonade doesn't make itself! If you would like to help us make a container of lemonade, that would be phenomenal!
. . . or simply just show up and meet people!
Please let us know that you'll be joining us, or if you would like to help us with any of the above items by sending an e-mail to Aaron at aaron@stpaulbloomington.org!
Opportunities to Serve at St. Paul
Children's Ministry
Do you love God and believe that sharing the gospel with the youngest among us is important? Of course you do! There are a couple of positions that we are still trying to fill for the fall, and we would love it if you would consider serving!
Class Leader:
The primary role of the Class Leader is to be the consistent face of the classroom, connecting with the children personally and teaching the weekly lesson in an unforgettable way.
Music & Activity Coordinator:
The primary role of the Worship & Activity Coordinator is to make the lesson memorable through playful interaction.
Youth Ministry
Most of us have had some strong experience with Youth Ministry throughout our life, and it's only right that we should give back to the students in our midst currently. Take a look at these positions which are open for the fall, and let us know if any of them sound interesting!
Meal Coordinator:
The meal coordinator plays a very important role in our youth ministry, keeping our students fed! Therefore, the Meal Coordinator wins when they have secured a volunteer to bring a meal for our youth, and have followed-up to ensure that they have done so.
Game Coordinator:
Games are ESSENTIAL to youth ministry! Therefore, the Game Coordinator has the responsibility of ensuring that our youth have a fun game to play each week.
Worship Ministry
We are in need of some folks who would be willing to learn how to run sound or our slides for our worship services! If this sounds like something you might be interested in, let us know!
For more information about any of these positions, please contact Aaron at aaron@stpaulbloomington.org!
MISSION OF THE MONTH FOR JULY
We continue this month with Backpack Blitz as the Mission of the Month for July. The Salvation Army's Backpack Blitz will look a little different this year. They are accepting financial donations to help purchase the needed items to fill the backpacks with school supplies for the school children. This year's goal is to help 600 kiddos with backpacks filled with needed supplies. Please write "Backpack Blitz" on the memo line of your check or on your special offering envelope.
United Methodist Women
The UMW would very much like to thank everyone for their help with our quite successful "Garage" sale in June. It could not have happened without all of your help. We proved several things by having this sale: the garage was a good place to have a sale, especially if it was clean and the area cleared of some of the 'stored' items; it was easier having the sale outside of the church building (no traffic in the building, no items brought into the church; it went directly to the garage); some of the 'stored items' were sold and no longer take space in the garage; and our own homes are less cluttered!
Jyme Johnston took on this project and she (and her family and friends) did a great job! Also, many people sorted donations during the four days prior to the sale; and many spent Friday and Saturday working during the sale. Of course, it would not have been a success if we didn't have the men who took the leftovers to the Salvation Army & Goodwill. When it was over, the garage was cleared, everyone was tired, and the UMW has some money to use on projects at St. Paul & other projects of the Methodist Church. Thank you all so very much!
Crafts will take place on July 8th and 22nd as the women continue to make crafts for the Bazaar. Bring a brown bag lunch on July 8th. The ladies will eat lunch at a local restaurant on July 22nd. Don't craft? That's just fine, you are welcome to join the group for the meal! Meet at the church at 12:45 p.m.
Questions? Contact Pat McCormick, St. Paul UMW President.
Gold Group - Lunch only in July
The Gold Group (ages 60+) will have lunch together on Wednesday, July 14, 2021, leaving the church at 11:00 a.m. The group will carpool, taking individual vehicles to O'Charley's. (Free pie Wednesday!)
Costs: The cost of your lunch.
Please sign-up on the sheet at the church on bulletin board #2; or call the church office to be added to the list so Barb will have an idea how many wish to attend.
Questions? Contact Barb Buker, Gold Group Coordinator.
(They will not be visiting the Eskenazi Museum in July, however they hope to plan a visit for their August trip.)
The Upper Room Devotional
The July/August Upper Room devotionals are available at the church. If you worship online and are interested in receiving one of the small print or large print devotionals, please call the church office first, (812) 332-4191, and arrangements will be made to provide a copy to you.
Kroger Community Rewards for SPY
Do you shop at Kroger? Sign-up today and part of your spending will come back to SPY & SPY Jr. (our St. Paul Youth)!
Just register your Kroger Plus card at the website below and Kroger will donate 2% of your bill to SPY each time you shop at Kroger! It takes just a few seconds and you will need SPY's ID number, which is: MV709.
Go to: krogercommunityrewards.com and register your Kroger Plus card. If you don't have a Kroger Plus card, they are available at the customer service desk at any Kroger store.
Thank you for supporting SPY while you shop!
Troop for Girls #1148 - Service Project
The Troop for Girls will be participating in a service project for the church on Tuesday evening, July 13th. They will be helping with some landscaping work around our beautiful grounds here at St. Paul! Thank you Troop for Girls!
Monroe County Foster Closet
The Monroe County Foster Closet opened this year to serve area foster families and relatives caring for others' children. Those who care for grandkids or children of other family members can be helped through the services of the Monroe County Foster Closet with free clothing and equipment. Or if you have items to donate they would be happy to get the items to those who need them.
For more information, contact the Foster Closet via email at monroecountyINfostercloset@gmail.com or by phone at 812-345-5073.
MUMS FOR MCUM
Monroe County United Ministries' (MCUM's) Fall Fundraiser is MUMS FOR MCUM.
In partnership with Abell Nursery, MCUM will receive 50% of the proceeds of mums ordered by July 14th!
Color choices: red, yellow, purple, pink and orange
Size: 3 quart/8" Mum
Cost: $10/mum
To order: mcum.org/events. Orders will be ready for pick-up or delivery in early to mid-September.
(Feel free to take a look at the flyer hanging on bulletin board #3 at the church.)
Giving to St. Paul
Your offering envelopes may be placed in the offering plate on Sunday, mailed to the church office, OR you may sign up for Online Giving! Simply go to our online community website, stpaul.life, and click on Giving at the top of the home page.
Thank you for your continued support to the ministries of St. Paul.
The church office is closed on Monday, July 5th in observance of Independence Day.

Don't Forget…Let's Gather Together!
Sunday, July 11, 2021
4:00-6:00 p.m.
Highland Village Park
(just South of the church at the end of Harvey Dr.)
Food. Games. Prayer.
If you need to get rid of and wish to make available a small to medium-sized wheelbarrow or garden cart for use to haul stone, mulch, branches around the church, just let Steve Lill or the church office know. Thanks!
Making Disciples of Jesus Christ for the Transformation of the World!
Our address is: 4201 W 3rd St, Bloomington, IN 47404, USA