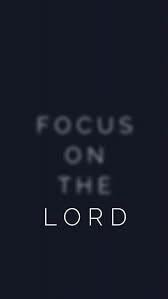 August 2021
Cornerstone News
From Pastor David. . .
You may be reading this article after we go to two services on Sunday, August 1st, but I'm writing it the week before. While I have loved having one service at 9:30 am, the reality is, 9:30 am didn't work for everyone in our community of faith. Some have watched online at other times. Others have found alternate arrangements.
We decided to go back to two services in June. Covid-19 numbers were down. People were getting vaccinated. Things looked good.
Today, well, things don't look as good. Monroe County is back in the "yellow" after having been in "blue" for quite a while. What does that mean? It means we will continue to follow CDC guidelines. Will we move to "orange"? I don't know, but we will do our best to keep people safe and healthy while continuing to follow and worship God through Jesus.
Since there is a vaccine, things are different than they were a year and a half ago. Some feel freer to do things they haven't done, such as go to church. Others are cautious because of their past health concerns and issues. We are moving back to our pre-Covid19 worship times so that those who do feel free to come to church are able to. We plan to continue a live stream of at least one of the services, but perhaps both services if we have the volunteers to do so.
Since the Covid-19 numbers are going up because of the new variant (which is more contagious than the original), I have no idea what the future will bring. None of us do. When we started talking about two services, I believed we could continue both and, hopefully, we may be able to.
My point is simply this: I have no idea what the future will bring.
I don't know if things will 'cool off' or get 'hotter.' I don't know if the hospitals will fill up or be empty. As you can see, there are a lot of things I don't know.
During vacation, I sensed God saying one thing to me: When facing an unknown future, keep your focus on me. Actually, it was more like, "When facing an unknown future, keep centered in me. Abide in me. Keep your eyes focused on me." That's not always easy, but it is essential.
I needed to hear that. I really did. It's easy to get caught up in the negative pulsations of our culture and bring all of that into our places of work, relaxation, families, and even our church. The reality is: Jesus has not left us and Jesus is still worthy of our worship and praise.
There's a lot I don't know, but I do know two things: Jesus is still with us. And we have each other.
That's it my friends. If we lose sight of him and our ability to "be" with one another, during this time of uncertainty, we will NOT make it through this. But with Jesus and each other, we will be amazed at what God does through us.
Peace,
David.
August Mission of the Month
The Mission of the Month for August is for Middle Way House. Middle Way House works to empower survivors of domestic abuse, sexual violence, and human trafficking through a wide range of supportive services and advocacy. For more information, go to: middlewayhouse.org.
Your financial gifts may be given by writing your check to St. Paul. Please remember to write "Middle Way House" on the memo line of your check or on your special offering envelope.
St. Paul UMW
Craft Classes will be held Thursday, August 12th and 26th at 10:00 a.m. Crafts are being prepared for the Bazaar in November. Please bring a brown bag lunch on the 12th. On the 26th, the ladies will eat lunch together at a local restaurant at 1:00 p.m. Join them for lunch even if you don't craft! Meet at the church at 12:45.
The next UMW business meeting will be September 9th. The women meet at 12 noon in Brashaber Fellowship Hall. Please bring a brown bag lunch. All St. Paul women are welcome!
Contact Pat McCormick, UMW President, if you have any questions.
Gold Group
The Gold Group (ages 60+) will drive down the road to the IU Campus to visit the Eskenazi Museum of Art to view The Art of Character, Highlights from Actress Glenn Close's Costume Collection. They will then enjoy a Hibachi meal at Domo's Steak and Sushi.
THURSDAY, August 19th, 2021, leaving the church at 1:15 p.m.
Costs: The cost of your lunch at Domo's.
Prefer those attending be vaccinated & bring a mask if needed for admission.
Please sign-up on the sheet located on bulletin board #2 at the church.
Questions? Contact Barb Buker, Gold Group Coordinator.
The Upper Room Devotional
The July/August Upper Room devotionals are available at the church. Copies are available in the Narthex on Sunday morning or if you wish to receive a copy of the devotional, please call the church office and arrangements will be made to provide a copy to you.
Thanks to BSA Troop for Girls #1148
Many thanks go out to the Troop for Girls #1148 for their service project at St. Paul on Tuesday evening, July 13th.
The Troop trimmed the locust trees, weeded the south rock areas, salvaged rocks from the grass and distributed 2 yards of trap gravel to cover the black landscape paper on St. Paul grounds! Wow!!
Kudos to Troop #1148!
Thanks to Steve Lill as well for helping to coordinate the needed projects.
Need to find a home for a used small to medium-sized wheel barrow or garden cart? This would be a helpful tool to be available in the St. Paul garages for various projects throughout the year to assist with hauling and moving stone, mulch, fertilizer and more.
Contact Steve Lill or the church office.
A place to connect as a St. Paul Community of Faith. . .
Stpaul.life
Groups and Courses such as St. Paul Prayers; Blueprint; That's Entertainment; Conversations and more...
Sign in at: https://stpaul.life
Kroger Community Rewards for SPY
If you shop at Kroger you can sign-up to have part of your spending go to SPY (our St. Paul Youth)! Just register your Kroger Plus card at: krogercommunityrewards.com. You will need SPY's ID number, which is: MV709.
Sign-up today and part of your grocery spending will be donated to SPY each time you shop!
Thank you from SPY!
Giving to St. Paul
If you wish to sign-up for Online Giving, simply go to our website: stpaul.life and click on Giving at the top of the page.
Thank you for your continued support to the ministries of St. Paul.
Stop the Spread of Germs (CDC.gov/coronavirus)
Help prevent the spread of respiratory diseases like COVID-19.
Stay at least 6 feet (about 2 arms' length) from other people.
Cover your cough or sneeze with a tissue, then throw the tissue in the trash and wash your hands.
When in public, wear a cloth face covering over your nose and mouth.
Do not touch your eyes, nose, and mouth.
Clean and disinfect frequently touched objects and surfaces.
Stay home when you are sick, except to get medical care.
Wash your hands often with soap and water for at least 20 seconds.
Making Disciples of Jesus Christ for the Transformation of the World!
Our address is: 4201 W 3rd St, Bloomington, IN 47404, USA