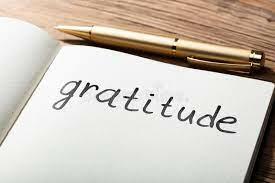 November 2021
Cornerstone News
From Pastor David. . .
It's beginning to look a lot like Christmas...at least in the stores and in TV commercials. I started noticing Christmas themes even before the end of October. From the looks of what I see, the holiday season is upon us, or at least very close.
Over the years, I've grown used to seeing Christmas items in October and, at times, even earlier, so I'm no longer surprised. I do wonder if our desire to get ready for Christmas so early causes Thanksgiving to become almost an afterthought. Of course, we celebrate Thanksgiving Day, but there's a danger that Thanksgiving becomes a prelude to Christmas, becoming a day that marks the beginning of a fuller season rather than a time to stop, reflect on our lives, and be grateful.
Given the challenges over the last almost two years, it may be hard finding reasons to be thankful. Many things aren't the way we want them to be, causing us to wonder, "What do I have to be thankful for?"
Yet, that's exactly why Thanksgiving is so important. True gratitude is not based on good things happening. Of course, we are thankful when good things happen, but true gratitude is evident even when life isn't so great.
In 1 Thessalonians 5:18, Paul tells us to give thanks in all circumstances. Giving thanks can be tough when our circumstances are difficult. Yet, we are not told to give thanks in good circumstances, but in all of them, including the not-so-good ones.
Dr. Susan Muto believes that it is possible to cultivate gratitude in difficult situations. We all go through tough times and the times have been tough recently. On top of tough times, we all have limits in age, health, training, etc., limiting us in what we can do. Difficult times along with our limitations may sap our sense of gratitude.
Being grateful as we continue to live through a pandemic is even more important than in good times. In good times, everyone is thankful. It's easy to be grateful when things are going well. To be grateful in trying times takes faith.
In her book Gratitude, Dr. Muto offers the following directives for cultivating gratitude:
1. Trust your story, and let others know of its positive outcome.
2. Train yourself to find a silver lining in every limit.
3. Never push against the pace of grace lest you lose your peace.
4. Abandon yourself to God, and never feel abandoned by him.
5. Let the spiritual hunger you feel be a reminder that in the words of St. Teresa of Avila, "God alone suffices."
6. Strive every day, with the help of grace, to overcome the temptation to be ungrateful and instead to practice what St. Theresa of Lisieux called "the ministry of the smile."
Some of those points are easier than others. As I read through them, I realize that gratitude isn't something that happens to us. Instead, gratitude is a practice. As we practice and cultivate gratitude in our lives, we find even more reasons to be thankful. Hope takes shape within us. We know that God has not abandoned us. God is with us!
One active practice to cultivate gratitude is a Gratitude Journal. Perhaps you are already practicing it. It's simple to do. Every day, write down three (or at least one) things for which you are grateful. Were you able to drive somewhere? Give thanks in your journal. Did you eat today? Write it down. There are so many blessings when we take time to reflect. I'm changing the lyrics a bit, but you may know the reference: Write down "your many blessings, name them one by one, and it will surprise you what the Lord has done."
May you find gratitude this Thanksgiving and may it form hope within you!
Peace,
David.
Nov. 4 and Nov. 5
BAZAAR | TRASH & TREASURES | CARRY-OUT SOUP
THREE EVENTS / TWO DAYS!
Thursday, November 4th from 10AM - 7PM
and
Friday, November 5th from 10AM - 3PM
• Brashaber Fellowship Hall •
Come Join Us!
All Saints' Sunday-Nov. 7th
We are surrounded by a great cloud of witnesses (Hebrews 12:1)! All Saints' Day is a celebration of those witnesses who have gone before us. On this day we remember and celebrate the memory and influence of those who have died. The following persons have been added to St. Paul's memorial roll since last All Saints' Day.
George Richardson
Emilie Padgett
Dick Brundle
Roland Fletcher
Don Amick
Prayer for St. Paul
Let us know that you are praying for St. Paul's Multiplication Culture. Go find the sheets on the bulletin board at church and sign your name OR if you prefer, just send an email to prayer@stpaulbloomington.org!
November Mission of the Month
The Mission of the Month is for Monroe County United Ministries' (MCUM) Food Pantry. MCUM provides not only a Food Pantry for nonperishable foods, they also have a Cleaning Closet; Opportunity House; and Self-Sufficiency Center to help with rent/utilities to families in need of assistance. Your financial gifts may be given by writing "MCUM" on the memo line of your check or on your special offering envelope.
Learn more about MCUM by visiting their website at mcum.org.
Our St. Paul Food Pantry
You may donate food items to the St. Paul Food Pantry by placing non-perishable food items in the blue bin in the hallway. Please make sure the items have not expired.
Financial donations may be given as well. Please be sure to write "St. Paul Food Pantry" on the memo line of your check or special offering envelope; or you may give online at stpaul.life and choose "Giving" at the top of the home page.
Volunteer on Wednesdays from 5-7 p.m. to man the food pantry; or to restock our pantry or to pick up food items from our mission partner, Hoosier Hills Food Bank (HHFB). Volunteers may sign-up on the sheets on the bulletin board to choose a Wednesday which works best; or indicate your interest to help the Pantry in the other ways at stpaul.life.
The UMW will not hold their usual business meeting on Thursday, November 11th due to Veteran's Day.
Gold Group
The Gold Group (ages 60+) travels to Indianapolis on Wednesday, December 1st to the Indiana State Fairgrounds' drive-thru (no walking) Christmas Nights of Lights! Join them in viewing over 1 million lights synchronized to traditional and contemporary Christmas music played through each vehicle's stereo.
The Group will leave the church Wednesday, DECEMBER 1st at 4:00 p.m. They will enjoy dinner together as well at a location to be determined.
Costs: $5 each for gas + the cost of your dinner.
A sign-up sheet is on the bulletin board to reserve your seat on the church bus.
Questions? Contact Barb Buker, Gold Group Coordinator.
The Upper Room Devotional
The November/December Upper Room devotionals are available. Feel free to grab a copy on Sunday or if you are unable to attend services in-person and are interested in receiving a copy of the devotional, please call the church office and arrangements will be made to provide a copy to you.
Advent Devotionals
Watch for the Advent devotionals, The Fullness of Time, which will be available in the Narthex for your Advent journey on Sunday, November 14 or 21. The Fullness of Time includes daily reflections and prayers inspired by Scripture and the spiritual writings of Henri J.M. Nouwen. The encouraging reflections are offered by author, Amy Ekeh.
If you worship online and wish to receive a copy of the Advent devotional, contact the church office and arrangements will be made for you to receive a copy.
Angel Tree
Jesus gave us the greatest gift when He came to live among us in order to save us. Through our Angel Tree, we can extend His love to others at Christmas time by sharing gifts with those less fortunate.
On Nov. 28th, the First Sunday of Advent:
If you worship IN-PERSON and wish to participate, the Angel Tree will be in the Narthex for you to choose an "angel ornament". Please make sure you place your name on the sheet next to the tree by the corresponding angel ornament(s) which you have chosen to share a gift.
If you worship ONLINE and wish to participate, call Karol in the church office and arrangements will be made for choosing an "angel" you wish to share a gift.
Once you choose an ornament, please note the gift suggestions listed on the back side of the angel ornament. (Gift purchases should be approximately $25.00.) Please follow any special instructions listed on the ornament regarding wrapping etc. Make sure to attach the angel ornament with the gift when you return them to the church. Please note the date the gifts need to be at the church, which will be indicated on the back of the ornament.
Poinsettias
If you would like to help decorate the Sanctuary during Advent to honor a special person, or remember a loved one; you may do so by ordering a poinsettia. Sign-up at the table in the Narthex on November 14th or November 21st; or call Karol in the church office. The cost will be $7.00 each, payable when placing your order. You may take your poinsettia home with you following the Christmas Eve service.
Stop the Spread of Germs (CDC.gov/coronavirus)
Help prevent the spread of respiratory diseases like COVID-19.
Stay at least 6 feet (about 2 arms' length) from other people.
Cover your cough or sneeze with a tissue, then throw the tissue in the trash and wash your hands.
When in public, wear a cloth face covering over your nose and mouth.
Do not touch your eyes, nose, and mouth.
Clean and disinfect frequently touched objects and surfaces.
Stay home when you are sick, except to get medical care.
Wash your hands often with soap and water for at least 20 seconds.


The church office is closed on Thursday, November 11th for Veteran's Day.
The church office is closed on Thursday, November 25th and Friday, November 26th for Thanksgiving.


Remember:
Daylight Saving Time ends on Sunday, November 7th.
Don't forget to change your clocks before you go to bed on Saturday, November 6th.
Fall back 1 hour!
Making Disciples of Jesus Christ for the Transformation of the World!
Our address is: 4201 W 3rd St, Bloomington, IN 47404, USA