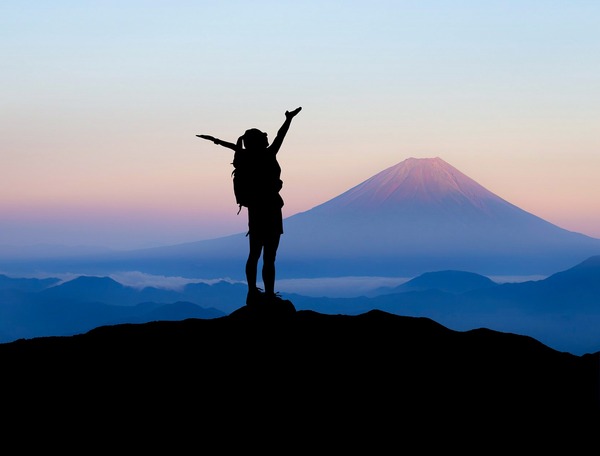 June 2020
Cornerstone News
From the Pastor . . .
Wrong
When it was decided to suspend worship services, I believed it was only going to be for a short time. I thought we would do online worship for a few weeks and then we'd be back "at home" in worship.
I was wrong.
It's been over two months. Over that time, we've embraced what we've said for years, "The church isn't a building...it's people." We want to worship together, but we can still worship when we aren't together. We found a way to worship online. We came together virtually when we couldn't meet physically..
We've discovered the power of a phone call as well. We called to check in, to see how others are doing.
When Will We Gather Again?
Questions about when we will be able to worship in person and with one another are on everyone's mind. Some churches have already started gathering together. As we learn more about the virus, we will also learn if coming together was a good idea.
Our Bishop has asked us not to gather together until June 14th.
As of today and this writing, we are planning on having an outdoor worship service on June 14th at 9:30 a.m. Based on the best guidance, gathering outside would be more healthy than gathering inside. An outdoor service will also keep us from the expense of sanitization and the need to put volunteers at risk in cleaning.
Finding God In Uncertainty
In the midst of all we are going through and this time of uncertainty, God is with us. Jesus is Emmanuel. He was the Word and was God but put on flesh and blood and came into our world.
The Psalmist writes in Psalm 62,
"1 Truly my soul finds rest in God;
my salvation comes from him.
2 Truly he is my rock and my salvation;
he is my fortress, I will never be shaken."
God is a sure and stable foundation. He can find rest when we rest in him. God's love is faithful, never letting go of us. Even in times of uncertainty, we can be certain of his love. We can be certain that in him we have a sure and stable foundation.
Returning
We want to return. We want to return to what we know. We want to return to 'normal.' We want to do those things that we did before which we never even thought about until we could no longer do them. We want to return to living life without worry about remaining six feet apart or wearing a mask. We want to join the crowds. We want to return to what we have been made to leave behind.
What if this time was an opportunity to return but not to the way of life we left?
Getting off course is easy. Just a slight turn to the right or the left is all it takes. We might not even notice when we've gotten off course and left the path we once were on.
A few weeks ago I said that most people don't reject Jesus outright. Instead, little by little they move away. Over time, we may move from the path of following Jesus and not notice. What if this is a time to notice? What if we have an opportunity to return to Jesus? To discover him afresh? To dive deeper into his love?
What if this was a time to return to the one who loves us more than any other?
May you use this time to draw closer to Jesus.
Peace,
David.
For St. Paul Live Streaming and archives of previous online gatherings, studies and worship services go to our website at www.stpaulbloomington.org!
Church Camp: Suspended
All Impact 2818 events for Summer 2020 have been suspended due to the COVID-19 crisis, as communities are still being impacted.
For more information, questions, and/or to support the camping ministry, please visit impact2818.org/covid-19.
The Upper Room Devotional
The May/June Upper Room devotionals are available at the church.
During this unique time, the Upper Room is offering the May/June devotional to their readers as a FREE PDF download. Go to: https://www.upperroom.org/covid-19 to download a copy.
If interested in receiving one of the small print or large print devotionals, please call the church office first, (812) 332-4191, and arrangements will be made to provide a copy to you.
Mission of the Month for June
For June's Mission of the Month we will be collecting money towards Backpack Blitz.
The Salvation Army will be continuing with the Backpack Blitz program, however this year will look different due to COVID-19.
For the month of June, your financial gifts will help to purchase supplies which are needed to complete the backpacks, so that the children can head back to school feeling confident and ready to learn!
Please write "Backpack Blitz" on the memo line of your check or on your special offering envelope.
Southeast District Superintendent Retires
Beverly Perry, our Southeast District Superintendent, will be retiring as of June 30, 2020. To celebrate her years of ministry, churches and/or individuals may send her cards, in lieu of a special gathering during this unprecedented time.
Cards may be sent to:
First United Methodist Church
618 8th Street
Columbus, IN 47201
Indiana Annual Conference of the UMC
The 2020 Indiana Annual Conference of the United Methodist Church has been postponed due to the Coronavirus. Instead, there will be two, one-day sessions on August 15, taking place on the campus of Indiana Wesleyan in Marion, Indiana and on October 10, which is planned as a virtual experience. For updates regarding the Indiana Annual Conference, go to inumc.org/annual-conference.
Giving
Your offering envelopes may be mailed to the church office OR you may sign up for Online Giving!
Simply go to our website: stpaulbloomington.org, click on the red menu triangle in the left corner of the home page; and scroll down through the menu to "Online Giving - Vanco" to sign up!
Thank you for your continued support to the ministries of St. Paul.
Stop the Spread of Germs
(CDC.gov/coronavirus)
Help prevent the spread of respiratory diseases like COVID-19.
Stay at least 6 feet (about 2 arms' length) from other people.
Cover your cough or sneeze with a tissue, then throw the tissue in the trash and wash your hands.
When in public, wear a cloth face covering over your nose and mouth.
Do not touch your eyes, nose, and mouth.
Clean and disinfect frequently touched objects and surfaces.
Stay home when you are sick, except to get medical care.
Wash your hands often with soap and water for at least 20 seconds.
Troop 148 - Service Project/Fundraiser
The Scouts BSA Troop 148 for Boys are participating as a summer service project/fundraiser selling hand sanitizer. If you are interested, please see the information below.
· $30.00 per 1-gallon jug (25% return to Troop 148) (This is liquid not gel)
· 80% ABV ethyl alcohol based sanitizer, using WHO/FDA recipe
· FDA registered facility
Contact Marni Karaffa at acm.pack160@gmail.com or text 812-360-9728 to place an order. Orders are placed on a weekly or bi-weekly basis and fulfilled within the week. Payment is due upon delivery by cash or check (payable to Hoosier Trails Council). If wish to pay by credit card, arrangements can be made with the Hoosier Trails Council office. Please contact Marni to place an order and make arrangements regarding delivery. Her contact information is below:
Marni Karaffa, acm.pack160@gmail.com or text 812-360-9728
Congratulations to Scouts BSA Troop 1148 for Girls as they received Platinum Journey to Excellence recognition for their inaugural year!
Journey to Excellence is the "report card" to their council and the Platinum designation - the highest level awarded - confirms the outstanding job of the trained, passionate and dedicated adult leaders who are doing everything right in delivering a quality program to all the Scouts in Troop 1148.
Way to go Scoutmaster, Julie Ramey, adult leaders, and all of the girls of Troop 1148!

Kroger Community Rewards for SPY
Do you shop at Kroger? Sign-up today and part of your spending will come back to SPY & SPY Jr. (our St. Paul Youth)!
Just register your Kroger Plus card at the website below and Kroger will donate 2% of your bill to SPY each time you shop at Kroger! It takes just a few seconds and you will need SPY's ID number, which is: MV709.
Go to: krogercommunityrewards.com and register your Kroger Plus card. If you don't have a Kroger Plus card, they are available at the customer service desk at any Kroger store.
Thank you for supporting SPY while you shop!


Sunday, June 21st is Father's Day
Hugs and kisses to all Dads on this special day.
Making Disciples of Jesus Christ for the Transformation of the World!
Our address is: 4201 W 3rd St, Bloomington, IN 47404, USA