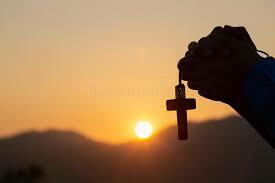 October 2020
Cornerstone News - Worship Information
From Pastor David . . .
We're back. Well, kind of. We are planning on having worship in the building beginning October 4, 2020. How long will we be doing in-person in-building worship? I honestly don't know. Things relating to healthy practices can change quickly depending on the status of the virus. I know I would hate to lose anyone from our community of faith because we gathered together. Therefore, we will try to be as safe as we can be.
Our live stream is the safest form of our morning worship. Regardless of whether we are in person, we will continue to do our live stream while finding healthy and safe ways to be the church in the midst of a pandemic.
When we gather together on October 4th, the service will be different. Since we are limited in how many we can have in the sanctuary, we will be simulcasting the service in Brashaber Hall as well.
Currently, we are planning on having everyone enter through the sanctuary doors. When the sanctuary is full, we will direct people to Brashaber Hall. We have a direct connection between Brashaber and the Sanctuary. We hope this will give us space for all those who come.
When the service is over, those in the Sanctuary will exit through the office doors and those in Brashaber will exit through the west end doors. We can gather outside to have conversations with one another.
We want to worship as safely as possible. That means:
We will not encourage singing. (You can still sing in your heart...or hum.)
We will social distance to the best of our abilities.
Please do not come to church if you are feeling ill or have a fever.
We will encourage the wearing of face masks.
We will be blessed by the presence of Jesus and one another.
We will save conversations for outside the church building.
The worship service will be similar to what we've been doing outside. We will continue to bring together traditional elements with contemporary elements. We will have music, but since we are inside, singing isn't very safe. We won't have a choir or responsive readings, but we hope that by bringing both traditional and contemporary together there will be a fuller worship experience.
Just like live streaming and our outdoor service, as we learn we may (and probably will) enhance things. Since March, we have been starting simply and then enhancing. I assume this strategy will continue. Things may (and probably will) change as we continue.
I really appreciate your graciousness during this time. While there is disagreement over what should be done, none of us knows for sure. As we learn new things, we adapt. What might have been viewed as helpful or needed at one point, may not be viewed that way now.
Peace,
David.
-------------
I entered 2020 with great excitement and anticipation. It was a new year! We had a new Associate Pastor who was also full-time! Thoughts and discussions on how we could show our neighborhood God's love, plus many other dreams, convinced me that 2020 would be a year like no other.
I was right about one thing...this has been a year like no other!
This year hasn't been easy for any of us. We've had to learn new things. We've had to stop doing some things we enjoyed doing. I, for one, enjoyed spending time in a fast-food joint drinking tea and studying and writing on a laptop. Those days are gone.
Now, days are filled with Zoom meetings, cancellations, and wonderings about how we can pursue God's mission in an environment we've never been in before. Conversations with colleagues have shifted to musings about building usage, when we should return to in-person in-building worship, what works during a pandemic, what doesn't work, can the church survive, and how can we help people deepen their love of God and people when we probably shouldn't meet face to face.
I thought it would all be temporary, but we have moved beyond temporary. Now I'm wondering just how long until we can do things the way we used to. But, until that time comes, we will find new ways to show God's love, pursue God's mission, and deepen our love of God and others.
God, however, is not frustrated. God has an interesting way of bringing things together. For the past decade, on and off, I've been recording videos about the Bible, being formed by God, our relationship with God, and other topics. I've tried to keep the videos straight and to the point. I believe all of them are under ten minutes and many are under five minutes.
The videos cover what I'd love to say if I was able to sit down and talk to someone about faith development and being a follower of Jesus. Since it is impossible for me to sit down face to face and talk with everyone I'd like to, I made the videos.
I'm realizing that these videos could be helpful to those who might want to invest in their spiritual lives but aren't comfortable or able to sit down and talk with me or anyone. They may also be helpful during this pandemic since they can be accessed at any time from any place. Perhaps I've been recording these videos for such a time as this.
If you are interested, I've gathered up many of the videos and have placed them on https://stpaul.life as courses. You can see me with and without a beard. You may see some weight changes as well. Aaron has also put some videos together as courses too. The courses are free and they are always available. I pray that they help you on your journey.
Peace, David.
SOAP
Are you interested in deepening your engagement with Scripture?
On Monday evenings at 6:30 pm, I, plus two other of St. Paul's discipleship coaches will be facilitating a Scripture reflection time. This is not a Bible study, but rather a time to reflect on Scripture. We will learn how to use the SOAP (Scripture, Observation, Application, Prayer) method to help us reflect.
At this time, we will be meeting online. If you are interested, let David know (david@stpaulbloomington.org). If you need help getting connected online, we will also help you get set up.
October Mission of the Month
The Mission of the Month for October is for Pantry 279.
Pantry 279 was conceived by ten Girl Scouts of Troop #69279 in Ellettsville. They have built a permanent food pantry for those in need in the community and the pantry has grown to serving 800 families a month.
If you wish to give financially this month, please write "Pantry 279" on the memo line of your check or on your special offering envelope. To learn more about Pantry 279, visit: pantry279.org.
Stop the Spread of Germs (CDC.gov/coronavirus)
Help prevent the spread of respiratory diseases like COVID-19.
Stay at least 6 feet (about 2 arms' length) from other people.
Cover your cough or sneeze with a tissue, then throw the tissue in the trash and wash your hands.
When in public, wear a cloth face covering over your nose and mouth.
Do not touch your eyes, nose, and mouth.
Clean and disinfect frequently touched objects and surfaces.
Stay home when you are sick, except to get medical care.
Wash your hands often with soap and water for at least 20 seconds.
Kroger Community Rewards for SPY/SPY JR.
If you shop at Kroger you can sign-up to have part of your spending go to SPY (our St. Paul Youth)! Just register your Kroger Plus card at: krogercommunityrewards.com. You will need SPY's ID number, which is: MV709.
Sign-up today and part of your grocery spending will be donated to SPY each time you shop!
Thank you from SPY!
The Upper Room Devotional
The September/October Upper Room devotionals are available.
Feel free to grab a copy on Sunday or if you are unable to attend the in-person service and are interested in receiving a copy of the devotional, please call the church office at (812) 332-4191 and arrangements will be made to provide a copy to you.
Troop 148 - Service Project/Fundraiser
The Scouts BSA Troop 148 for Boys are participating as a summer service project/fundraiser selling hand sanitizer. If you are interested, please see the information below.
$30.00 per 1-gallon jug (25% return to Troop 148) (This is liquid not gel)
80% ABV ethyl alcohol based sanitizer, using WHO/FDA recipe
FDA registered facility
Contact Marni Karaffa at acm.pack160@gmail.com or text 812-360-9728 to place an order. Orders are placed on a weekly or bi-weekly basis and fulfilled within the week. Payment is due upon delivery by cash or check (payable to Hoosier Trails Council). If wish to pay by credit card, arrangements can be made with the Hoosier Trails Council office. Please contact Marni to place an order and make arrangements regarding delivery. Contact information is below:
Marni Karaffa, acm.pack160@gmail.com or text 812-360-9728
Giving to St. Paul
Your offering envelopes may be mailed to the church office OR you may sign up for Online Giving! Simply go to https://stpaul.life and click on "Giving" to sign up!
Thank you for your continued support to the ministries of St. Paul!

REMEMBER:
Daylight Saving Time Ends
at 2:00 a.m. on
Sunday, November 1st, 2020
(Set your clocks to fall back 1 hour)
Making Disciples of Jesus Christ for the Transformation of the World!
Our address is: 4201 W 3rd St, Bloomington, IN 47404, USA